Jenny Polak and Dread Scott in France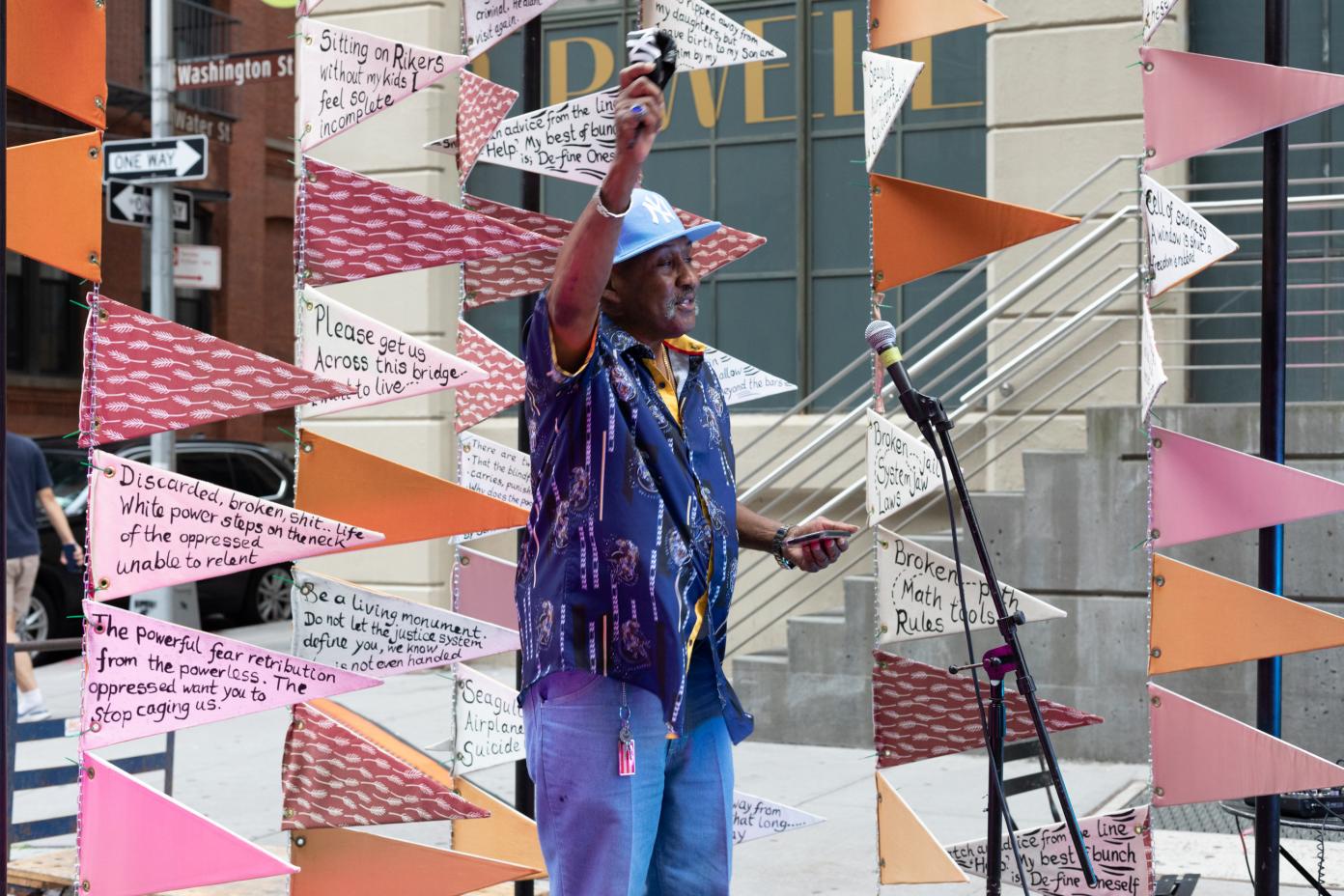 The artists Dread Scott and Jenny Polak are invited from October 11 to November 15, 2022 for an itinerant pedagogical residency in 6 art and design schools
WHO ?
With the support of the Ford Foundation (United States), the Villa Albertine is piloting an ambitious program to encourage the circulation of African-American artists in France and to promote their work to the French public. In partnership with the Association nationale des écoles supérieures d'art (ANdEA), a new program has been set up inviting artists to tour art and design schools in France.   
In association with AICAD, which groups 39 art and design schools in the United States and Canada, and a group of American partners, the artist duo Dread Scott and Jenny Polak will inaugurate this program. A celebrated artist since President Bush called his early work "scandalous" in 1989, Dread Scott questions the dynamics of societal transformation and the legacy of colonialism. Jenny Polak works on site-specific community art projects that address immigrant-citizen relations. Alongside their individual work, the pair also collaborate on work around state violence and transgression. 
WHAT ?
Jenny Polak and Dread Scott will propose to French art and design schools to work on the intersections between contemporary immigration from North Africa and the Middle East to Europe and the legacy of forced migration and the slave trade in France, following on from their project "Passes" initiated in 2017 during a residency at the Camargo Foundation. Specifically, the groups of students and teachers involved will work on the archives of slavery in France. Dread Scott hopes to "provide access to moments in history that allow us to change the future."   
As an extension of this work, deploying this question to other territories, the art and design schools, in coordination with ANdEA, will organize the different components of this residency:  
1/ A research phase: before the artists arrive in France, the students will conduct research with specific archives, and meetings, in particular, with communities of African migrants.  
2/ A student workshop: in this production phase, the guest artists will involve the students in creating collectively, based on their former project 'Passes'. Students will also produce their own projects in response. Print will be the preferred medium, but also performance, video or photography, in order to address the themes of the project – the history of the slave trade in France and current migration from African countries to Europe. The artists also engage directly with the students to transform research into art.  
3/ An inaugural lecture by Dread Scott in English on each territory, which presents a range of proposals from his 30-year career – performance, photography, silkscreening, installation, video – and addresses the various themes that animate his research, likely to be of interest to students and beyond, other audiences (including the local immigrant community) and partners. 
WHEN ?
Program of student workshops:   
October 11 to 14 at ESADHaR site of Rouen  
October 18 to 21 at Esad Grenoble in association with ESAAA Annecy Alpes  
October 24 to 28 at EEsab site of Lorient  
November 2 to 8 at Esad Valenciennes  
Program of public conferences:   
Tuesday October 11 at 4pm at the André Malraux Cultural Center, Rouen  
Tuesday October 18 at ESAD – Grenoble site  
Wednesday October 26 at 6pm at EESAB – Lorient site   
Date to come for Valenciennes 
Tuesday November 15 at 2pm at the Ecole des Arts Décoratifs de Paris 
Sign up to receive exclusive news and updates