Golden Globes 2022: French Nominees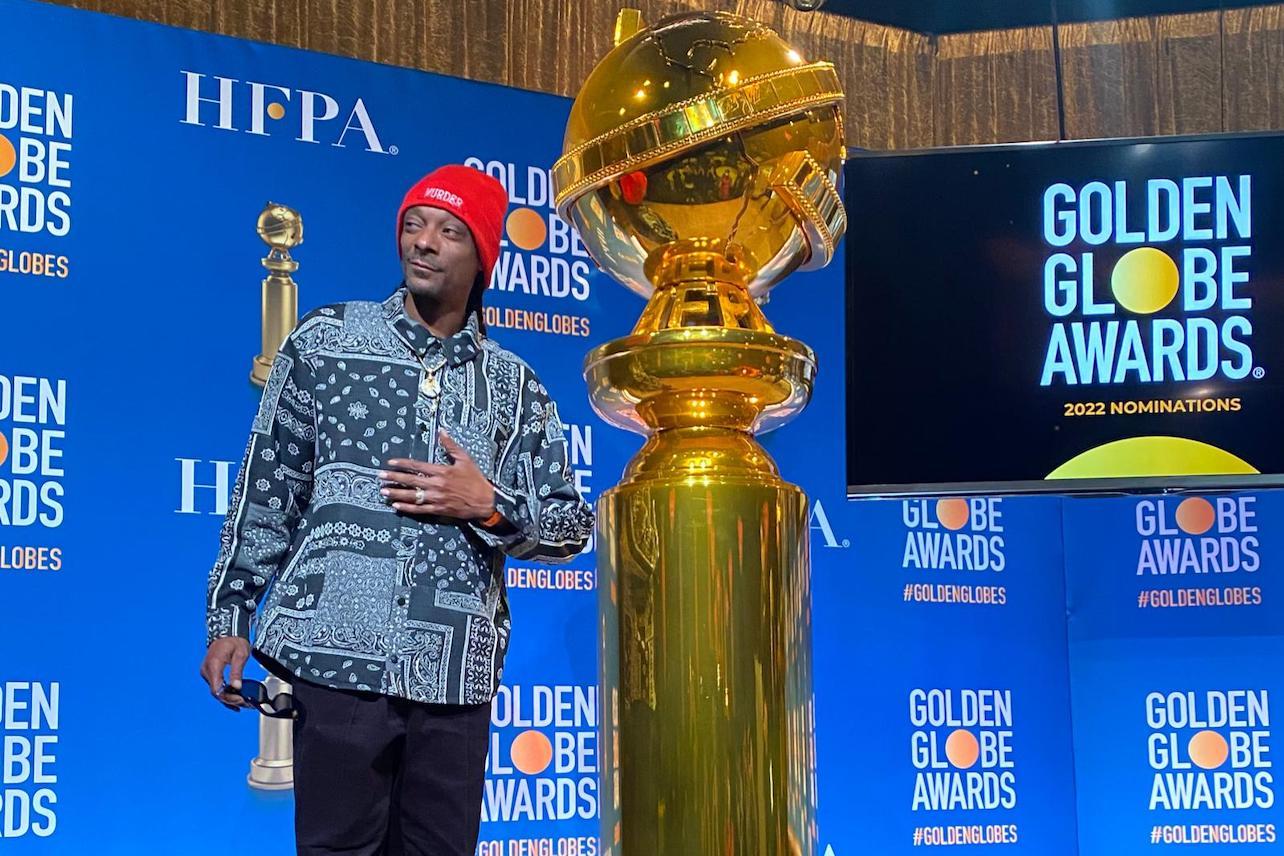 Yesterday, The Hollywood Foreign Press Association (HFPA) announced the nominees for the 79th Annual Golden Globe Awards. The nominees were presented via a virtual live stream from the Beverly Hilton in Beverly Hills, California. This year, HFPA president Helen Hoehne and the multi-talented Snoop Dogg served as announcers.
Following great controversy over corruption and lack of diversity within the organization, the HFPA has completely overhauled its bylaws, a change designed to address new codes of conduct, equity and inclusion, membership and more. 21 new members were recently admitted, representing their largest and most diverse group of new Golden Globe voters to date.
The 79th Golden Globes will take place on January 9th, 2022; however, for the first time in history, the ceremony will not be aired, as NBC canceled this year's programming while the HFPA continues to implement the necessary changes to its institution. The network is hopeful the full broadcast can return in its updated fashion for the 2023 season.
This season, French and French-language films and Talent represent seven categories, with a total of nine nominations!
Best Motion Picture – Drama
An acronym for Child of Deaf Adults, CODA tells the story of a 17-year-old girl, Ruby, the only hearing member in a deaf family from Massachusetts. When her family's fishing business comes under threat, Ruby becomes torn between her dream of studying music at Berkeley, and the possibility of abandoning her family in their greatest time of need. Written and directed by Sian Heder, the film stars Emilia Jones as the hearing girl, with Marlee Matlin and Troy Kotsur as her culturally Deaf parents and Daniel Durant as her deaf brother.
Best Performance by an Actress in a Motion Picture – Musical or Comedy
Marion Cotillard, in Annette | Prime Video
When a stand-up comedian, Henry (Adam Driver), and a world-renowned opera singer, Ann (Marion Cotillard) fall in love, their relationship becomes a passionate affair and an obsession of the public eye. Soon after, their lives are turned upside down upon the arrival of their first child, a young girl with a profound and mysterious gift. Annette is the English-language debut of French film director, writer and critic, Leos Carax.  
Best Motion Picture – Animated
Directed by Jonas Poher, Flee is an animated documentary film which tells the story of Amin Nawabi, a man grappling with a painful secret from his past as a refugee, one which threatens to overturn the life he has struggled to build for himself and his fiancé. 
A co-production between the Czech Republic (45.79%), France (44.19%), and Slovakia (10.02%), My Sunny Maad follows Herra, a young Czech woman, who falls in love with Nazir, an Afghan. As their relationship blossoms, she moves to post-Taliban Afghanistan, with no idea of the incredible journey and eclectic group of characters that await her. My Sunny Maad is directed by Czech animator and director, Michaela Pavlatova.
Best Motion Picture – Non-English Language (Formerly Foreign Language) 
A Hero (France / Iran) | Amazon Studios
After being imprisoned for a debt he could not repay, an Iranian man, Rahim, attempts to convince his creditor to withdraw his complaint against a portion of the payment sum during a two day leave, and things don't go quite as planned. Director Asghar Farhadi helms this riveting drama, co-produced by France and Iran.
Best Original Score – Motion Picture
Alexandre Desplat, for The French Dispatch | Searchlight Pictures
A love letter to journalists, The French Dispatch brings to life various short stories from an American newspaper, published in a fictional 20th century French city. The latest film from acclaimed director, Wes Anderson, The French Dispatch boasts an all-star cast, including Benicio del Toro, Adrien Brody, Tilda Swinton, Léa Seydoux, Frances McDormand, Timothée Chalamet, Lyna Khoudri, Jeffrey Wright, Mathieu Amalric, Stephen Park, Bill Murray, and Owen Wilson.
Best Television Series – Drama
Netflix's most-watched series in the beginning of 2021, Lupin follows the life of gentleman thief Assane Diop (Omar Sy) as he attempts to avenge his father for an injustice brought upon him by the wealthy family he once worked for. The mystery-thriller was co-created by George Kay and François Uzan.
Best Performance by an Actor in a Television Series – Drama
Omar Sy, in Lupin | Netflix
Best Performance by an Actor in a Limited Series, Anthology Series, or a Motion Picture made for Television
Tahar Rahim, in The Serpent | Netflix
In the mid-1970s, the luxurious lifestyle of Charles Sobhraj, a French serial killer of Indian and Vietnamese descent, is threatened when a Dutch diplomat begins investigating the murders of his latest victims. An 8-part co-production between the BBC and Netflix, The Serpent stars Tahar Rahim in the lead role and was written by Richard Warlow and Toby Finlay.
To learn more about the 2022 Golden Globes nominees, please visit the Golden Globes website. 
Sign up to receive exclusive news and updates