France's Cesar Awards Nominations Unveiled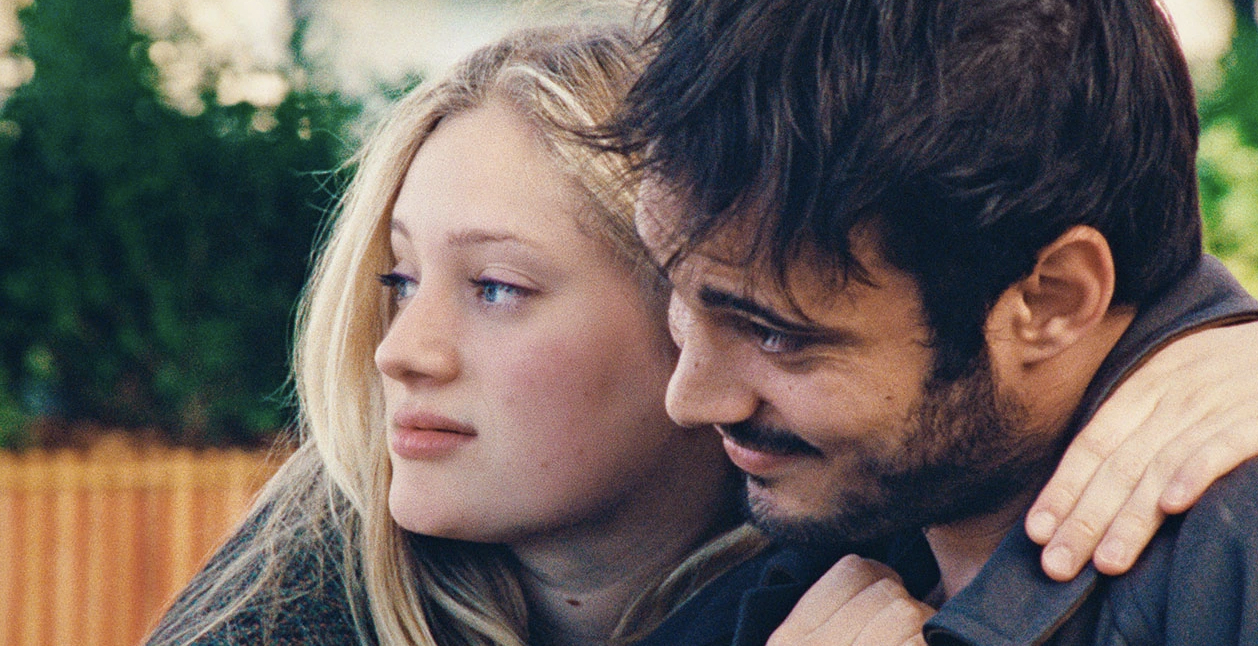 Check out the nominations for the 48th César Awards!
Louis Garrel's romantic comedy The Innocent and Dominik Moll's investigative drama The Night Of The 12th are the frontrunners for France's 48th annual Cesar Awards with 11 and 10 nominations respectively. Cédric Klapisch's dance drama Rise and Albert Serra's political thriller Pacifiction follow with nine nominations each. The titles are all selected in the best film category alongside Valeria Bruni-Tedeschi's Forever Young.
The 48th César ceremony will be presided over by Tahar Rahim on February 24th from the Olympia concert hall. 
Here's the full list of nominations for the 2023 Cesar Awards:
Best Film 
"Forever Young"
"Rise"
"The Innocent"
"The Night Of The 12th"
"Pacification"
Best Director 
Cedric Klapisch, "Rise"
Louis Garrel, "The Innocent"
Cedric Jimenez, "November"
Dominik Moll, "The Night Of The 12th"
Albert Serra, "Pacification"
Best Actress
Fanny Ardant, "The Young Lovers"
Juliette Binoche, "Between Two Worlds"
Laure Calami, "Full Time"
Virginie Efira, "Paris Memories"
Adele Exarchopoulos, "Zero Fucks Given"
Best Actor
Jean Dujardin, "November"
Louis Garrel, "The Innocent"
Vincent Macaigne, "Diary Of A Fleeting Affair"
Benoit Magimel, "Pacification"
Denis Menochet, "Peter von Kant"
Best Supporting Actress
Judith Chemla, "Le Sixieme Enfant"
Anais Demoustier, "November"
Anouk Grinberg, "The Innocent"
Lyna Khoudri, "November"
Noemie Merland, "The Innocent"
Best Supporting Actor
Francois Civil, "Rise"
Bouli Lanners, "The Night Of The 12th"
Micha Lescot, "Forever Young"
Pio Marmai, "Rise"
Roschdy Zem, "The Innocent"
Best Female Newcomer
Marion Barbeau, "Rise"
Guslagie Malanda, "Saint Omer"
Rebecca Marder, "A Radiant Girl"
Nadia Tereszkiewicz, "Forever Young"
Mallory Wanecque, "The Worst Ones"
Best Male Newcomer
Bastien Bouillon, "The Night Of The 12th"
Stefan Crepon, "Peter Von Kant"
Dimitri Dore, Bruno Reidal, "Confessions Of A Murderer"
Paul Kircher, "Winter Boy"
Aliocha Reinert, "Softie"
Best Original Screenplay
Eric Gravel, "Full Time"
Valeria Bruni Tedeschi, Noemie Lvovsky, Agnes de Sacy, "Forever Young" 
Cedric Klapisch, Santiago Amigorena, "Rise"
Louis Garrel, Tanguy Viel, Naïla Guiguet, "The Innocent"
Alice Diop, Amrita David, Marie Ndiaye, "Saint Omer"
Best Adapted Screenplay
Michel Hazanavicius, "Final Cut"
Thierry de Peretti, Jeanne Aptekman, "Undercover"
Gilles Marchand, Dominik Moll, "The Night Of The 12th"
Best Original Score
Irene Dresel, "Full Time"
Alexandre Desplat, "Final Cut"
Gregoire Hetzel, "The Innocent"
Olivier Marguerit, "The Night Of The 12th"
Marc Verdaguer, Joe Robinson, "Pacifiction"
Anton Sanko, "The Passengers Of The Night"
Best Sound
Cyril Moisson, Nicolas Moreau, Cyril Holtz, "Rise"
Laurent Benaim, Alexis Meynet, Olivier Guillaume, "The Innocent"
Cedric Deloche, Alexis Place, Gwennole Le borgne, Marc Doisne, "November"
François Maurel, Olivier Mortier, Luc Thomas, "The Night Of The 12th"
Jordi Ribas, Benjamin Laurent, Bruno Tarriere, "Pacification"
Best Cinematography:
Julien Poupard, "Forever Young"
Alexis Kavyrchine, "Rise"
Patrick Ghiringhelli, "The Night Of The 12th"
Artur, "Pacifiction"
Claire Mathon, "Saint Omer"
Best editing: 
Mathilde van de Moortel, Full Time
Anne-Sophie Bion, Rise
Pierre Deschamps, The Innocent
Laure Gardette, Novembre
Laurent Rouan, The Night Of The 12th
Best Costume Design: 
Caroline de Vivaise, "Forever Young"
Pierre-Jean Larroque, "The Colours Of Fire"
Emmanuelle Youchnovski, "Waiting For Bojangles"
Corinne Bruand, "The Innocent"
Praxedes de Vilallonga, "Pacification"
Gigi Lepage, "Simone – Journey Of The Century"
Best Editing: 
Mathilde van de Moortel, "Full Time"
Anne-Sophie Bion, "Rise"
Pierre Deschamps, "The Innocent"
Laure Gardette, "Novembre"
Laurent Rouan, "The Night Of The 12th"
Best Set Design: 
Emmanuelle Duplay, "Forever Young"
Sebastian Birchler, "The Colours Of Fire"
Michel Barthelemy, "The Night Of The 12th"
Sebastian Vogler, Pacifiction
Christian Marti, Simone – The Voyage Of The Century
Best Visual Effects: 
Guillaume Marien, "The Five Devils"
Sebastien Rame, "Smoking Causes Coughing"
Laurens Ehrmann, "Notre Dame On Fire"
Mikael Tang Uy, "November"
Marco del Bianco, "Pacifiction"
More information about the nominations here
Sign up to receive exclusive news and updates