Eva Doumbia returns to New Orleans!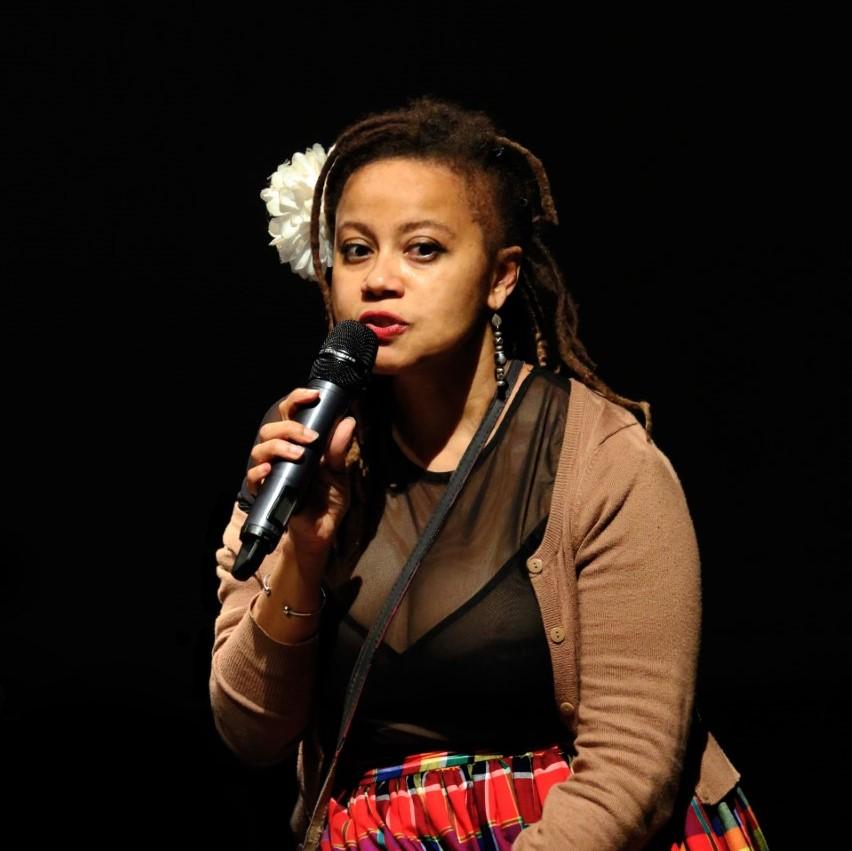 After a postponement due to Covid-19, writer, director, and actress Eva Doumbia will return to New Orleans in February 2022 to resume her creative residency for the development of her play "Autophagies" in partnership with Tulane University and professor Felicia McCarren. The month-long residency will also be accompanied by writer, French-English translator, and theater maker Amelia Parenteau. 
The French version of the play "Autophagies" written and directed by Eva Doumbia initially premiered in French at the Festival d'Avignon in July 2021 to an audience thrilled by the mélange of "traditional disciplines joined by another, widely popular one: Cooking. Alongside a busy chef-actor, the performers including a musician, a dancer-actress, and a mistress of ceremony, lead us to a place somewhere between Africa and Europe, where all the ingredients come together for a great celebration of the senses.  Eva Doumbia thinks of the show as a 'documentary Eucharist' and also encourages us to think about the political dimension of food. Reflecting with humor and tenderness on their origins and modes of culture, foodstuffs, here given a voice, she challenges common preconceptions to change what we think of as having 'always been,' or  'established fact.'"  
During her stay in New Orleans, Eva Doumbia will be joined by two artists who have accompanied the development of the show in France – actress Olga Mouak and musician Lionel Elian. 
This phase of the residency will be dedicated to adapting the show to an American audience, including working on the translation of the text and building partnerships for the dissemination of the show in 2022/2023 in the United States and more specifically in New Orleans. 
In addition to holding auditions for the show's future production, Eva Doumbia and her team will also organize interactions with the general public and lead workshops with students from Tulane University to address pressing questions surrounding decolonization and activism in the milieu of theater. 
Stayed tuned for news on programmatic events linked to Eva Doumbia's residency in New Orleans. 
———–
Eva Doumbia's residency is supported by FACE Contemporary Theater, a program of Villa Albertine and FACE Foundation in partnership with the French Embassy in the United States, with support from The Ford Foundation, Institut français, the French Ministry of Culture, and private donors.
The translation of "Autophagies" from French to English by Amelia Parenteau is supported by ArtCena- Contxto Network.
Eva Dou
Sign up to receive exclusive news and updates