And Their Children After Them Wins 2021 Albertine Prize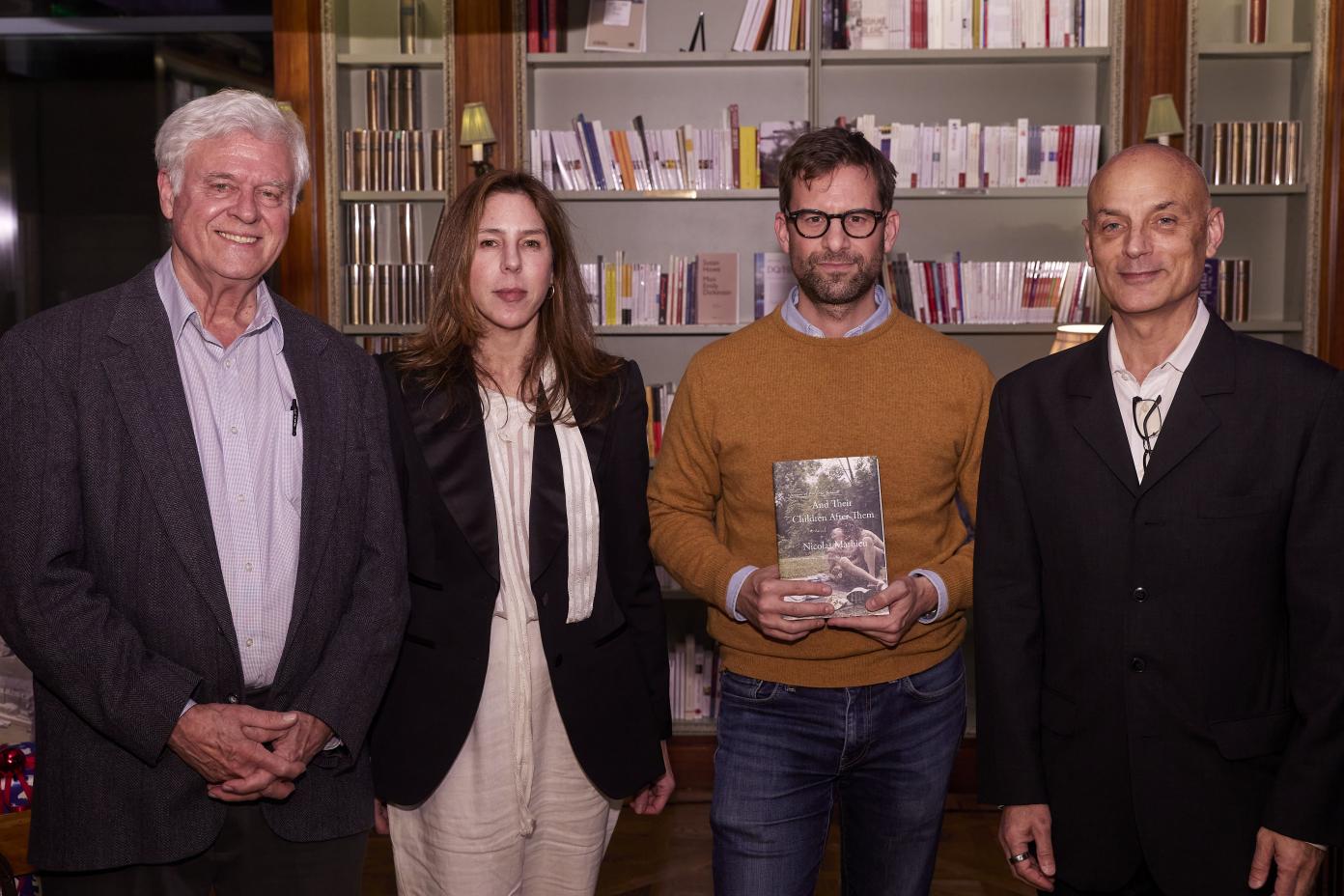 Nicolas Mathieu's And Their Children After Them, translated by William Rodarmor and published by Other Press (US) and Actes Sud (France), was named the winner of the 2021 Albertine Prize, presented by the French Embassy and supported by Van Cleef & Arpels.
The winning selection was announced today during an award ceremony at Albertine, the acclaimed bookshop of the French Embassy in New York City. Author Nicolas Mathieu and the translator William Rodarmor were presented the award by the Albertine Prize Honorary Chairs: Acclaimed American author Rachel Kushner, and editor-at-large of The New York Review of Books, director of the Robert B. Silvers Foundation, and bestselling author Daniel Mendelsohn. The ceremony also featured an intimate conversation between Nicolas Mathieu, William Rodarmor, and the two Co-Chairs, followed by a Q&A. 
Rewatch the ceremony: 
And Their Children After Them transports the reader to August 1992. One afternoon during a heatwave in a desolate valley somewhere in eastern France, with its dormant blast furnaces and its lake, fourteen-year-old Anthony and his cousin decide to steal a canoe to explore the famous nude beach across the water. The trip ultimately takes Anthony to his first love and a summer that will determine everything that happens afterward. Nicolas Mathieu conjures up a valley, an era, and the political journey of a young generation that has to forge its own path in a dying world. Four summers and four defining moments, from "Smells Like Teen Spirit" to the 1998 World Cup, encapsulate the hectic lives of the inhabitants of a France far removed from the centers of globalization, torn between decency and rage. 
Nicolas Mathieu's first novel, Aux animaux la guerre, was published in 2014 and adapted for television in 2018. He received the Prix Goncourt, France's most prestigious literary award, in 2018 for his second novel, And Their Children After Them. His book Rose Royal is forthcoming in 2022 in English translation.
William Rodarmor has translated some forty-five French books and screenplays in genres from literary fiction to espionage and fantasy. In 2017 Rodarmor won the Northern California Book Award for fiction translation for The Slow Waltz of Turtles, by Katherine Pancol. His other translations include The State of Israel vs. the Jews, by Sylvain Cypel, Article 353, by Tanguy Viel, Julien Parme, by Florian Zeller, and The Long Way, by Bernard Moitessier.
The Albertine Prize, co-presented by Van Cleef & Arpels and the French Embassy, recognizes American readers' favorite French-language fiction title that has been translated recently into English. It aims to highlight works by authors from the many countries where French is spoken, reminding us that languages and literature transcend borders. The selection committee is composed of two Albertine Prize Honorary Co-Chairs, American writers Daniel Mendelsohn and Rachel Kushner, along with the staff of Albertine bookstore and the Book Department of the French Embassy.

Founded at Paris' 22 Place Vendôme in 1906, Van Cleef & Arpels came into being following Estelle Arpels' marriage to Alfred Van Cleef in 1895. With a blend of inventiveness and poetry, Van Cleef & Arpels perpetuates a highly distinctive style. Its selection of exceptional gems that instill an emotion, and the savoir-faire of its craftsmen, have given birth to enchanting jewelry and watchmaking collections. Whether inspired by nature, couture, dance or imaginary worlds, the Maison opens the gate to a timeless universe of beauty and harmony. Van Cleef & Arpels' constant commitment to creation also finds expression in its various activities as a partner and patron in the cultural field. Reflecting the Maison's attachment to values of transmission and sharing, these initiatives take place in sectors that it holds dear: they include heritage protection, fine and decorative arts, design, dance and poetry. 
Sign up to receive exclusive news and updates