Announcing the 2022 SARR Prize Laureates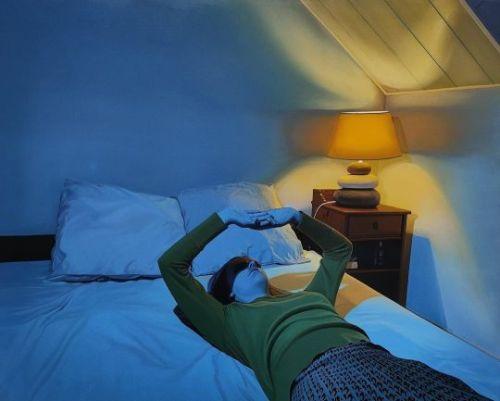 As part of the partnership between the fine arts school Beaux-Arts Paris and the SARR Collection in Chicago, we are pleased to announce the winners of the SARR Prize 2022: Abdelhak Benallou, Jérémie Danon, and Sofía Salazar Rosales, each receive an endowment of €5,000. Among them, Abdelhak Benallou will also benefit from a one-month research residency in Chicago as part of Villa Albertine's residency program.
The SARR Prize funded by the SARR Collection presents three awards annually to current Les Beaux-Arts Paris students for excellence in a body of artistic work. The prize supports the vision and philosophy of the Sarr Collection, namely: "Recognizing the beauty and impact of the arts as a vector of societal transformation." As patrons of the arts, Catherine and Mamadou-Abou Sarr believe that it is critical to support and empower young artists at an early stage in their practices. The Prize is juried by a group of distinguished curators, artists and private collectors with overlapping expertise and passion in visual arts. The winners of 2022 prize were announced in February 2022 during the second Edition of  CRUSH, an annual art exhibition open to the public intending to promote the young artists of Les Beaux-Arts Paris to art professionals, gallery owners, curators, art critics and museum directors.
Abdelhak Benallou
Abdelhak Benallou is a fifth-year student at the Beaux-Arts de Paris in Stephane Calais's studio, following a curriculum of five years at the Beaux-Arts d'Alger and three years at l'École supérieure d'art de Dunkerque.
"My artwork is constructed in a realist practice. More than just the technical side, I am especially interested in the research of pictorial narration. After having worked with various mediums, I currently work using oil painting, in series with different themes. Through my paintings, I am trying to develop a reflection on compartments and relations in society, on the evolution between the generations more from a human point of view than one of technology, I draw my inspiration from my daily life."
Jérémie Danon
Jérémie Danon is a fifth-year student at the Beaux-Arts de Paris in Julien Sirjacq's studio.
"The individuals, their identity, and the place given to them in society is the heart of Jérémie Danon's work. Through the encounters and connections he makes, the artist immerses himself in worlds that are not his own. His works report the passage of time and collective shared moments by means of photography, painting, and film, by summing up his observations and his questions. In an approach at the crossroads of documentary and art, his work allows the presentation of the words and stories of which he is the mediator; the resulting forms do not fall solely under documentation, but the transposition of a shared experience presented as an instillation." -Mathilda Portoghese, independent exhibition curator.
Sofía Salazar Rosales
Sofía Salazar Rosales is a fourth-year student at the Beaux-Arts de Paris in the studio of Tatiana Trouvé and Petrit Halilaj & Alvaro Urbano, after obtaining her National Art Diploma in 2021 from the Beaux-Arts de Lyon with the jury's congratulations.
"There are bodies tired by the journey that seek to take root."
With this phrase, I unite the questions of my work. My interest concentrates on the potential that objects have to reveal social and economic contexts, notably related to human and object displacement. My pieces are fed by recurring forms, like packaging for different uses that evoke memory of a trip, burden resistance, and a protective function—they are the premises of displacement. My art varies: the usage of packing itself to insist on the function of containing, the suppression of its primary function to give it a new role, or its reproduction in using materials and art which are not unique to it because they come from cultural and/or artisanal traditions that oppose its industrial character."
Selection jury:
Floriane de Saint-Pierre, Private Collector, President of Les amis du Centre Pompidou
Antawan Byrd, Associate curator, Photography and Media at the Art Institute of Chicago, Weinberg Fellow, Department of Art History, Northwestern University
Sohrab Mohebbi, Curator 2022 Edition of Carnegie International, Curator-at-Large SculptureCentre
Jean de Loisy, International independent curator (Previously Director of Beaux-Arts Paris, President of the Palais de Tokyo) 
Catherine Sarr, co-Founder The SARR Prize, Private Collector
Mamadou-Abou Sarr, co-Founder The SARR Prize, Private Collector
Lawrence Van Hagen, Independent curator, founder contemporary art advisory LVH Art 
Catherine and Mamadou-Abou Sarr
Catherine Sarr is the founder and CEO of Almasika Fine Jewelry, a fusion of design and culture creating jewelry rooted in symbols, shape and stories transcending cultural boundaries. Catherine is actively involved in a number of philanthropic and civic activities around the world. She is a member of the Palais de Tokyo International Board, a member of the Women's Board of the Art Institute of Chicago and supporter of the Villa Albertine. She is also a member of the board of directors of the Diamonds Do Good Foundation.
Mamadou-Abou Sarr is the founder and President of V-Square Quantitative Management, a global asset management firm headquartered in Chicago, and a leader in the field of sustainable investing and financial innovation. Mamadou is actively involved in a number of philanthropic and civic activities around the world. He is on the Board of Trustees of the Andy Warhol Foundation for the Visual Arts, the Art Institute of Chicago, FACE Foundation (Villa Albertine), and a member of the Museum Council at the Museum of Contemporary Photography in Chicago. He is also a French Foreign Trade Advisor, appointed by decree of the Prime Minister of France.

Founded in 1817, the Beaux-Arts de Paris is both a publishing house and a center of artistic training, experimentation, exhibitions, and conservation of historical and contemporary collections. The Beaux-Arts de Paris trains high-level artists and is an essential part of the international contemporary art scene.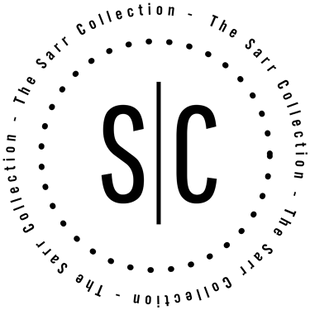 Catherine and Mamadou-Abou Sarr passionately collect and support Art Initiatives and institutions in the U.S., France and West Africa.  With a large focus on contemporary photography, the SARR Collection spans over seventy years of production, crossing over into mediums of painting and sculpture with work from iconic artists but also focusing on emerging artists. In 2021, they created the SARR Prize in partnership with Les Beaux-Arts Paris to support and empower artists at an early stage in their practices.
Sign up to receive exclusive news and updates