Introducing States Podcast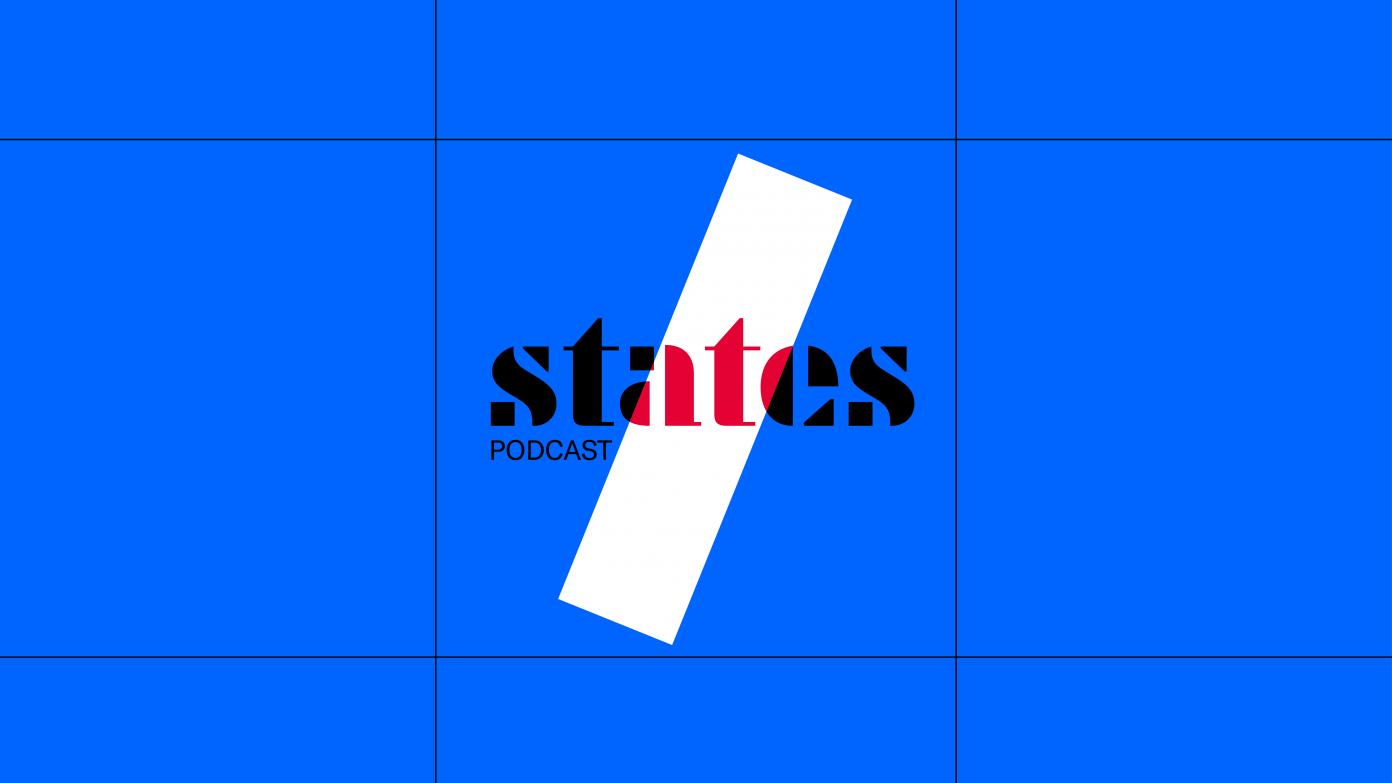 States is Villa Albertine's multidimensional platform for artists and thinkers from around the world to grapple with today's biggest questions. Through an online and print magazine, and now a podcast, States delves into the intricacies of the American cultural landscape while exploring diverse states of contemporary thought and creation.
Each episode in the first series of States podcast, "Coast to Coast," is a conversation with a different creator at the end of their Villa Albertine residency. Designing video games with the queer community in Atlanta, capturing the changing colors and cultures of the Mississippi River, sketching the mythic prom queen from New York to San Francisco… each project is an unexpected, nomadic exploration. 
Other formats, by or with Villa Albertine residents, will soon enrich this podcast offering, such as a radio documentary series produced by Aude-Emilie Judaïque who reports from the Mexican border on art there. 
States is also an online and print magazine, presenting fiction, criticism, visual art, and comics alongside interviews and long-form journalism. In all its forms States covers issues as diverse as the American landscape, offering new global perspectives on the future of art and culture.   
 Coast to Coast  
What happens when artists from the French-speaking world are immersed in American culture? In this first season of Coast to Coast, journalist Rachel Donadio sits down with Villa Albertine residents who have returned from their exploratory stays in the United States.   
 
The series digs into racial representation in art, post-internet dance, the color of the Mississippi, the poetic use of new technologies, colonial imaginations of spatial exploration, the sound of orchestras, the myth of the prom queen, and the video game as a means for social action – all from a multicultural, multidisciplinary framework. 
Ep.01 Anne Lafont in search of Creole princess Marie Laveau in Louisiana 
Welcome to the first episode of States! Host Rachel Donadio, a Paris-based writer and culture journalist, is joined by Anne Lafont, art historian and Director of Studies at the École des Hautes Études en Sciences Sociales (EHESS) in Paris. Anne's research has greatly influenced the way that art history takes up the question of race and its representations.  
During her Villa Albertine residency, Anne embedded in New Orleans to study the material culture of the local Black experience, with a particular focus on the connection between Black history and the French-speaking Americas at the beginning of the 19th century. This research also led Anne to a study of Marie Laveau, a Creole princess and Vodou practitioner who became an iconic figure in the city, but who appears in very few images from the period.   
Anne discusses her findings—and the differences between French and American conceptions of race—in this episode. Tune in!  
Ep.02 (LA)HORDE on post-internet dance in Los Angeles 
In this episode of States, host Rachel Donadio speaks with Marine Brutti and Jonathan Debrouwer, co-directors with Arthur Harel of the Marseille-based dance collective, (LA)HORDE. Known for bringing viral dance sensations to performance halls around the world, Marine and Johnathan reflect on their Villa Albertine residency in Los Angeles, where they spent significant time with Jumpstyle dancers and seeded both a film collaboration with director Spike Jones and their latest work, on the use of technology and the Internet in contemporary society. (LA)HORDE also share their thoughts on their growing international recognition and the role of professional dancers and stages in today's world. Tune in!  
Ep.03 Nicolas Floc'h on changing cultures and colors along the Mississippi River 
In our third episode of States, host Rachel Donadio speaks with photographer and artist Nicolas Floc'h, who photographed the changing color of the Mississippi River during his Villa Albertine residency. Learn how the River's color––which varies shockingly from vivid green to rusty red and electric yellow––reveals both clues about a region's historical underpinning and the anthropological, climatic, geopolitical, and cultural state of the lands it passes through. Discover the similarities and differences between the Mississippi Delta and the Rhone River in France, which are both situated in industrial areas and have been subject to pollution. Join us as we dive into the fascinating world of underwater landscapes with Nicolas Floc'h. Tune in! 
Ep.04 Quentin Zuttion on the myth of the prom queen 
Join host Rachel Donadio on Coast to Coast as she explores the mythic archetype of the American prom queen with graphic novelist Quentin Zuttion. Travelling cross-country, Zuttion focuses on the pressures faced by teenage girls to conform to beauty standards and gender expectations. Through interviews in cities like Chicago, San Francisco, and Salt Lake City, he uncovers the impact of this gender pressure on young girls, shedding light on the cultural significance of the prom queen. Tune in to this insightful episode for a deeper understanding of the challenges young women encounter today and their lasting effects on American youth.
Ep.05 Claire Bardainne on the poetics of technology in San Francisco
On today's episode of Coast to Coast, host Rachel Donadio welcomes visual artist Claire Bardainne. Reflecting on her residency in Silicon Valley, Claire discusses the evolving role of technology in art. In particular, she explores whether technology can be used to access new kinds of poetic freedom in artistic expression – or whether it is too deeply tied to its socio-political context and consequences. Claire also discusses her experience in San Francisco, a city that, perhaps paradoxically, embodies both technological advancement and a deep connection to nature, drawing out points on eco-feminism, AI, and imagination. Tune in!
Ep.06 Fatoumata Kébé on the imaginary of outer space in Houston
In the latest episode of Coast to Coast, join host Rachel Donadio as she engages in a fascinating conversation with astrophysicist and author Fatoumata Kebbé. Kebbé shares her insights on space science and her recent visit to the United States, specifically the Lunar Planetary Institute and the Lyndon B. Johnson Space Center in Houston. As a professor at the Sorbonne Univeristy in Paris, and an expert on space junk pollution, Kebbé raises concerns about the race to colonize the moon and Mars, highlighting the potential replicating of detrimental colonization effects. She also advocates for inclusivity in the field of space science. Discover the wonders of the moon and the importance of responsible space exploration as Kebbé takes us through her book, La Lune, which aims to introduce readers to the wonders of the moon and dispel common conspiracy theories. Tune in!
Ep.07 Stephanie Childress on what makes American orchestras sound so American 
In today's episode of Coast to Coast, host Rachel Donadio welcomes orchestra conductor Stephanie Childress, the Assistant Director of the Saint Louis Symphony Orchestra and 2nd prize winner of the prestigious La Maestra competition. Stephanie shares her insightful perspectives on the state of orchestras in the United States and Europe, having used her Villa Albertine residence to explore the significance of education, inclusivity, and contemporary programming in classical music. From the unique sound profiles of American orchestras to the challenges faced by the industry, she offers a thought-provoking examination of the field and behind-the scenes look at her personal artistic vision. 
Ep.08 Accidental Queens on video games as a tool for social good in Atlanta 
Welcome to the latest episode of Coast to Coast, where host Rachel Donadio sits down with Miriam Houali, Simon Bachelier, and Diane Landais, the talented co-founders and producers of the independent video game studio Accidental Queens. During their residency at Villa Albertine in Atlanta, immersed in a city grappling with gentrification, social activism, economic inequality, and racial tensions, they explored the power of video games as a means of real-world reflection and social action. Don't miss out on this fascinating exploration of the intersection between gaming and social change—tune in!
Rachel Donadio is a Paris-based writer and journalist renowned for her insightful contributions to The Atlantic and her previous roles as Rome Bureau Chief and European Culture correspondent for The New York Times. With a focus at the crossroads of culture and politics, she regularly presents nuanced profiles, features, and literary critiques. Throughout her career, she has reported from over two dozen countries, engaging in interviews with heads of state and prominent cultural icons, including four Nobel Laureates in literature. Her exceptional body of work spans diverse publications such as The New York Review of Books and Vogue, showcasing her versatility.  
A French public radio veteran, Raphaël Bourgois specialized in cultural journalism, books, and ideas. Founder of the online daily AOC, which has established itself as an indispensable interface between the worlds of culture, academia, and journalism. He now serves as editorial director of Villa Albertine, whose launch was accompanied by the creation of a new online and print magazine, States, that features articles, podcasts, videos, and a series of live events on France's cultural activities in the United States.  
States Podcast is produced by Paradiso Media  
Sign up to receive exclusive news and updates