Grant Wainscott – Vice President of Ecosystems for the Metro Atlanta Chamber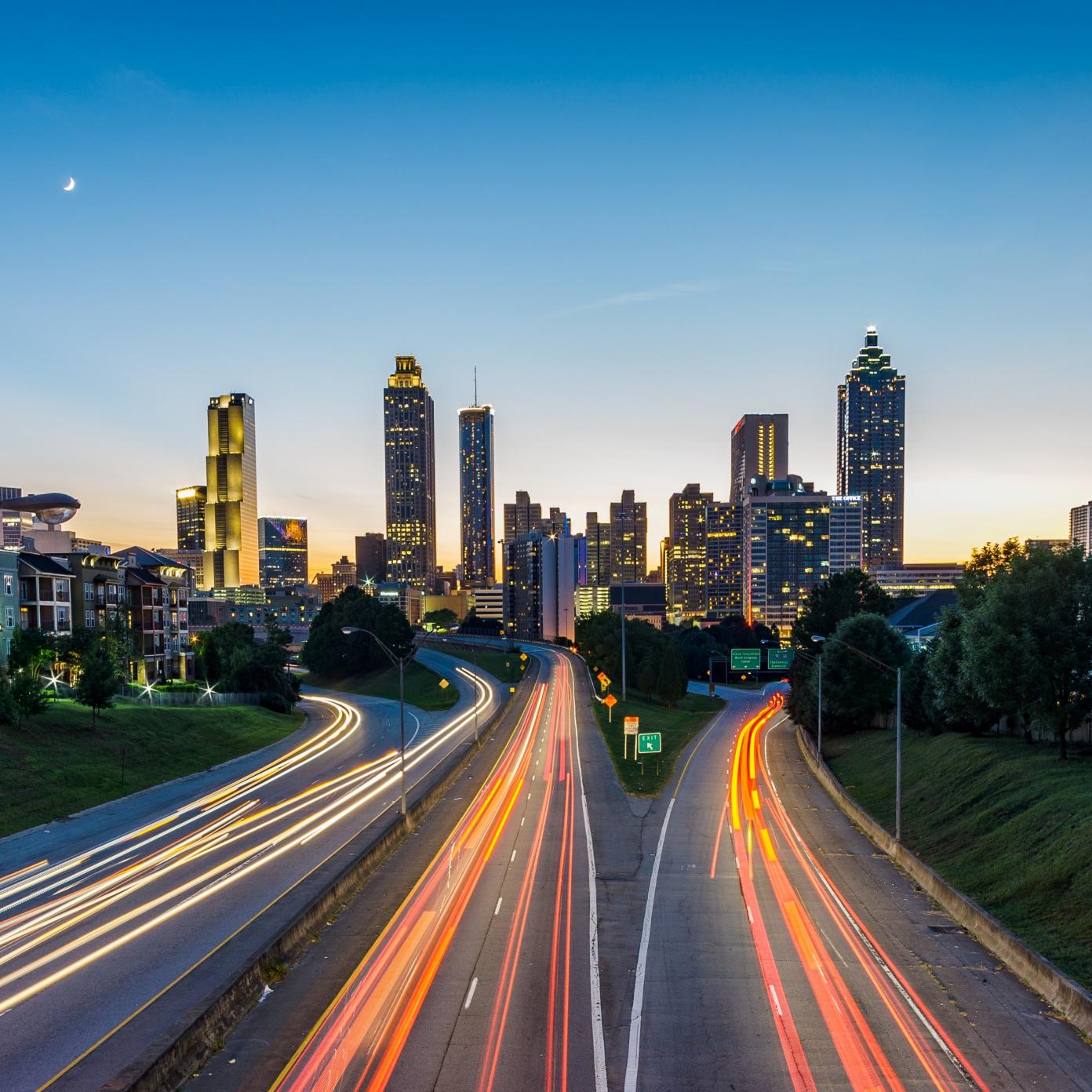 "The academic field plays a critical role in the development of gaming and esports." Vice President of Ecosystems for the Metro Atlanta Chamber, looks back at how the city has developed an ecosystem conducive to cultural and creative industries.
Atlanta is today known as the second most important city in the United States in terms of film production, but also as a development hub for video games and e-sports, a rapidly growing sector, with nearly 500 million users worldwide and a projected revenue of more than $1.5 billion by 2023 (Esports Ecosystem Report). Hundreds of American schools already offer training programs in e-sports professions. Grant Wainscott of the Greater Atlanta Chamber of Commerce explains how Georgia has become the playground of cultural and creative industries in the United States in recent years. 
Why do you think the State of Georgia has become, in just a few years, the new preferred destination for cultural and creative industries in the United States?  
Metro Atlanta has long been the economic and cultural epicenter of the southeast U.S., but recently our music, film and gaming ecosystems have drawn global attention. From our roots as the birthplace of hip hop and trap music, to the recent football (soccer) craze that's swept the city, to the dozens of movie and television shows shooting on any given day, you can see and feel the excitement and creative energy in the region. Factors helping fuel our growth include generous tax credits, a warm and inviting community, a much lower cost of living and doing business, access to the world's busiest airport, 60+ colleges and universities with a combined 300,000 students, and a metro population of more than six million people.
Record numbers of Americans are relocating from colder and more costly areas in the U.S. to the southeast, and Atlanta in particular. This is one of the largest net in-migrations in the U.S., principally coming from the northeast and west coast including New York and San Francisco. This influx of international, creative talent has bolstered the state's ability to attract major film and television productions, gaming, music and scoring, virtual and mixed reality, new media formats and streaming services, and much more.
Many French companies are established in the State of Georgia. Can you tell us what you expect from this rapprochement between France and Georgia in the following years?  
France and Georgia have long had a close and very important relationship. We have significant diplomatic and economic ties including being home to the Consulate-General of France in the Southeast, the French-American Chamber of Commerce of the Southeast and the Alliance Francaise d'Atlanta. Atlanta is also a Sister City with Toulouse. French companies employ thousands in metro Atlanta including Orange, Sanofi, Ubisoft, Ingenico, Capgemini, Moxie, Groupe PSA/Peugeot, AXA, Dassault and many others. A long-standing relationship between Hartsfield Jackson and Aeroport de Paris has helped connect our two regions with multiple nonstop daily flights on Delta and Air France.
Our ties extend into the education and workforce space as well. Georgia Tech, the premier engineering university in North America has a campus in Metz, one of the longest running American college campuses in France. The premier arts and design college Savannah College of Art and Design (SCAD) also has a campus in Lacoste. We are currently working with partner organizations to further strengthen our technology and creative ties with France and expect to grow our markets even closer together.
Regarding the gaming industry, can you tell us what are the major trends in the gaming industry, and how do you see the future of esports?  
Esports viewership is expected to outpace any other traditional sport and already attracts a broader global audience than events like the Super Bowl. To meet that demand, more content is needed and we are seeing tremendous numbers of new streamers, casters and players. New games will need to be developed to keep pace with changing consumer tastes, and streaming platforms will dominate viewer demands. Fortunately, Georgia has been planning and building a complete ecosystem for decades to help meet the future of esports and gaming. We recently launched the Atlanta Esports Alliance to help manage the growth of the industry and grow jobs and investment. We have attracted hardware manufacturers, game publishers like Ubisoft and Hi-Rez Studios, educational structure and clubs, professional teams and player development, globally recognized sports venues like Mercedes Benz Stadium, leading esports consultants and legal/accounting firms, themed game cafes and restaurants, and much more.
Post pandemic, we will also see a return to mega in-person events, attracting 20,000 or more attendees. Each year, Atlanta plays host to two such major events. Dreamhack Atlanta which is the largest esports gathering in North America with 40,000 attendees occurs in November, and MoMoCon fan and gaming convention attracts 30,000 visitors each summer. We are also seeing record numbers of new professional esports teams and players develop in the U.S. Atlanta is now home to dozens of new pro teams representing the Overwatch League, NBA2K, Smite, FIFA, Call of Duty, Brawlhalla and others.
How do you envision the impact of the recent creation of a Historically Black Colleges and Universities (HBCU) league in the esports industry?   
As the cradle of the civil rights movement in the U.S., Atlanta is already home to the Dr. Martin Luther King Jr Center, President Jimmy Carter Center and the National Center for Civil and Human Rights. This legacy helped establish metro Atlanta as an important educational center as well. Four of the most important HBCU schools in the country share a geographic campus near downtown Atlanta (Clark Atlanta University, Spellman College, Morehouse College and the Morehouse School of Medicine) and so it is fitting that the recently launched HBCU Esports League was developed and headquartered here.
There are significant rivalries within the HBCU system, and the addition of an esports league furthers that competitive spirit. According to the league's website, the "HBCU Esports League is your chance to connect gaming with culture, while enjoying the high-stakes competition and thrilling narratives that you already love about esports." There is a deeper mission as well however, and it is helping to level the playing field and lift up students of color as we work as a country to fight systemic racism and address inequalities in our communities.
What is the interest of those academic leagues, and how the Academic field can contribute to the future of esports?  
The academic field plays a critical role in the development of gaming and esports. Our education systems have made significant investments into creative industry programs to help train future coders, programmers, animators, artists, casters and yes, even the players themselves. In addition to numerous high-school and collegiate esports leagues in Georgia, metro Atlanta is home to two very important creative learning campuses. Georgia State University, one of the largest colleges in the United States with more than 50,000 students, just opened a $25 million state of the art Creative Media Industry Institute that focuses on "advanced technology workforce training, building a national model for media entrepreneurship, and collaborating with media and arts industry partners. Savannah College of Arts and Design (SCAD) is known as the "University for Creative Careers" and is one of the country's top arts and design schools, with campuses in midtown Atlanta, on the Georgia coast in Savannah, and in Lacoste, France.
American companies are also increasingly demanding diversity in their workforce, their senior leadership, their boards and their vendors, and Atlanta institutions are at the forefront of addressing this evolution. An example of the commitment to diversity, Apple just announced a major investment at Morehouse called Propel Center, a $25 million global campus supporting innovative learning and development. Netflix CEO Reed Hastings also contributed $80 million to Spelman and Morehouse colleges. The HBCU system is an incredibly important network of top collegiate academics, sports and social fabric in the African-American community, and Atlanta is honored to be the national center of diversity.
Grant Wainscott is the Vice President of Ecosystems for the Metro Atlanta Chamber. In this role, Grant works to retain, expand and attract technology and creative industry jobs and investment to the metro Atlanta region. He is also the Vice Chairman of the newly formed Atlanta Esports Alliance, a division of the Atlanta Sports Council that focuses on attracting and managing esports events and investments to the metro Atlanta region. Previous to his current post, Grant was the Director of Economic Development & Film for Clayton County, Georgia. In that role as the county's lead economic officer, Grant oversaw more than $200 million in development and redevelopment projects around the world's busiest airport and helped attract more than 2,500 new jobs. In his role as the director of the state's first county film office, he helped recruit 45 major television and film productions to the region, as well as commercials, music videos and industrials. Grant has also served the metro Atlanta area as Vice President for Community and Economic Development for the Clayton County Chamber of Commerce, and as the Director of Economic Development for the City of Morrow. As Chairman of the Clayton County Chamber of Commerce's International Promotions Council, he led foreign trade missions for the region and has participated in more than 30 business and cultural missions throughout the world. Grant holds a B.A. in International Business from Florida Southern College, and has attended university in Quebec, Canada and Augsburg, Germany. 
Twitter: @GrantWainscott
Twitter: @atlchamber
Sign up to receive exclusive news and updates