Anne del Castillo – Commissioner of the NYC Mayor's Office of Media and Entertainment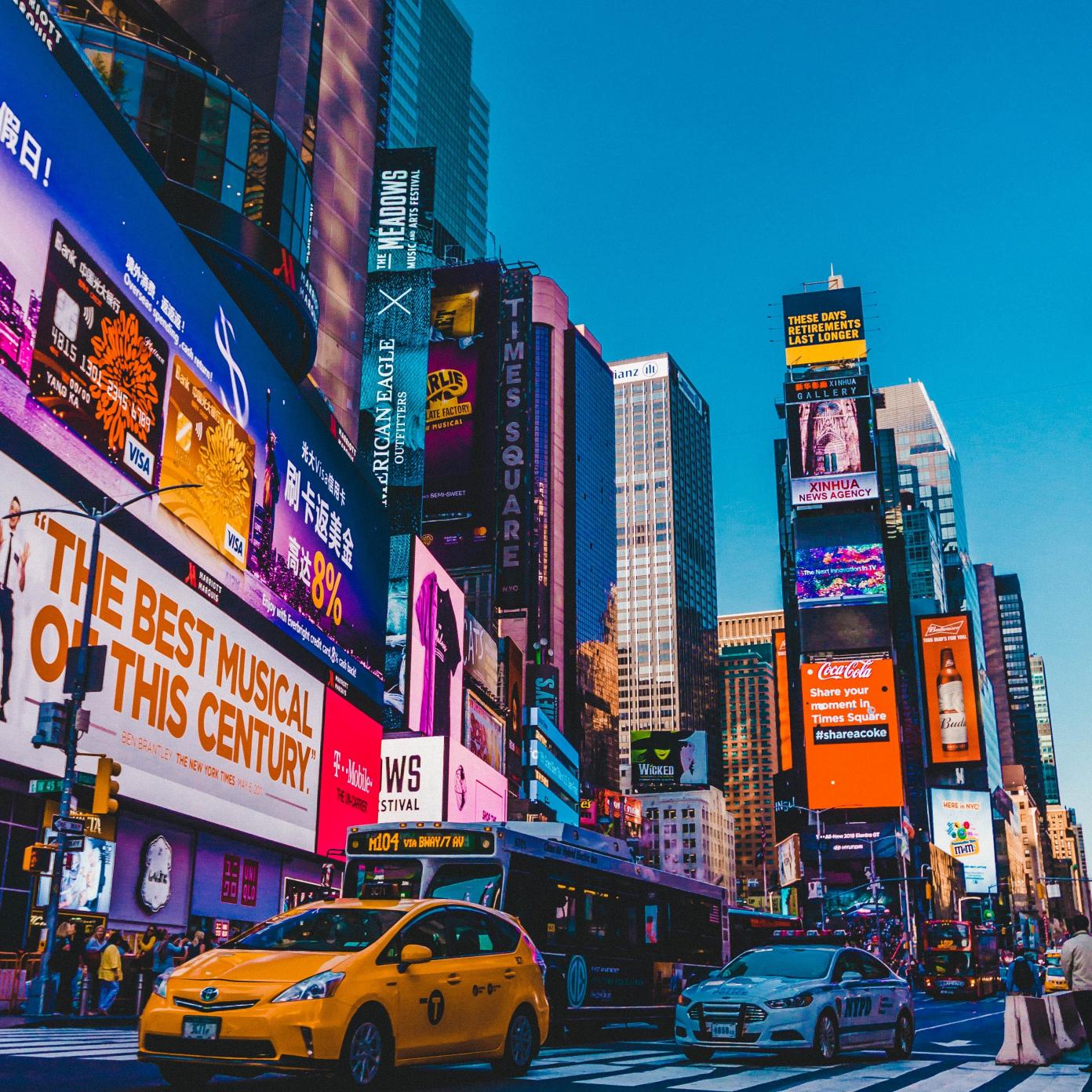 "When COVID hit my agency went from cheerleader to crisis counselor." Commissioner of Mayor's Office of Media and Entertainment, Anne del Castillo has made New York the most dynamic tech hub in the United States. But the stakes are not only economic, they are also measured in terms of diversity and parity.
Since April 2019, Anne del Castillo has been the head of the Mayor's Office of Media and Entertainment (MOME), overseeing New York City's policy in the 500,000 job, $150 billion media, cultural industries and entertainment sector. A native New Yorker, she has more than 25 years of experience in television and film production, public media and non-profit arts organizations. Her goal is clear: to maintain New York's status as a global cultural metropolis after the Covid crisis, which has had a severe impact on the cultural sector.
The creative industries and entertainment sector in New York represent 500K jobs and an economic weight of $150 billion. What are its main characteristics and strengths compared to other hubs like San Francisco or Los Angeles?
The Mayor's Office of Media and Entertainment supports NYC's creative industries: Film, TV, theatre, music, advertising, publishing, digital content (podcast, ARVR, video games). The agency also supports nightlife, where many of the most influential cultural movements of our time originated. NYC has a diverse creative landscape, ranging from independent operators to global media conglomerates. Industry leaders tell me our diverse cultural and nightlife scene is among the reasons they choose NYC, along with the fact that we have a diverse and talented workforce, renowned higher educational institutions, and unparalleled support infrastructure including legal, accounting, talent management and more.
What is the place of the new media sector (video games, podcast, virtual reality) in the New York ecosystem, and how do you envision its development?
New media represents some of the fastest growing industries in NYC. To support the development of these sectors, NYC established R Lab at Brooklyn Navy Yard, the "Made in NY" Podcast Certificate Program, and partnerships with a number of operators in the video game space: NYU Game Center, Games for Change, Game Developers of Color, to name a few. We also created the "Made in NY" Animation Project to train New Yorkers in animation which is a fast-growing field largely due to advancements in new media.
Overall, New York City is now the fastest-growing tech hub in the United States with a growth rate of around 20 percent in jobs over the past decade. That means that there are ample resources for New Media here, including a network of around 20 incubators that offer low-cost space, shared resources, and connections, as well as a digital hub that helps companies in the tech/startup world find each other.
The pandemic has hit the industry hard, in particular the iconic theater and gig industries. What are the main initiatives taken by the City of NYC to support these industries and their employees?
When COVID hit my agency went from cheerleader to crisis counselor. We have been working since last March to get the entire creative economy up and running as quickly and safely as possible. That means, listening to what the creative economy needs and reflecting that back to government; advocating for policies to support creative economy; ensuring the community is informed about resources, like financial assistance and support services, as well as reopening guidance.
We also launched several programs to support and promote the creative community, to connect to audiences, and to provide paid work for artists. Early in the pandemic, we engaged leading cultural voices in NYC to curate Virtual NYC Curator Collections, a series of virtual experiences from NYC cultural institutions, entertainment venues and NYC attractions available online. Off Broadway in the Boros: Pop Ups created opportunities for New Yorkers to reconnect with live performances across the city in a safe, socially distanced manner. We also created an innovative program, Open Culture, which allows performance companies and theaters to stage ticketed, socially distanced, outdoor performances at nearly 200 street locations throughout the five boroughs. From January through June, New York Music Month Extended Play has offered a way for musicians to connect to audiences, industry experts and each other. Music for the Soul and Music Heals created paid gigs for musicians to perform for frontline healthcare workers and New Yorkers all doing their part to stem the spread of COVID at healthcare and vaccination sites throughout the city. Most recently, the City announced the NYC Artist Corps, a $25 million investment in paid work and grants for local artists to creative programming and engagement to every corner as the city reopens this summer.
To assist our local venues, we created Curtains Up, a program that offers free technical assistance to NYC live-performance venues, businesses, and non-profit organizations applying for the Shuttered Venue Operators Grant program and other federal assistance.
NYC Mayor Bill de Blasio has announced a full reopening on July 1. What strategy have you put in place to support this return to normal life for professionals in the cultural sector and for New Yorkers?
In addition to the programs noted above, the Mayor's Office of Media and Entertainment has worked tirelessly to keep our industries informed of State and federal reopening guidance and health policies through weekly communications, webinars and updates on our website. A key to reopening for the creative community and the city generally is ensuring that New Yorkers get vaccinated. We set up the ATC Broadway Vaccination Site, a dedicated vaccination site in Times Square for live performance, film and tv workers, and a mobile vaccination effort to reach the most underserved New Yorkers, including restaurant workers and delivery workers, Relief Opportunities for All Restaurants (ROAR).
During your tenure, you have emphasized the promotion of parity and diversity. How does New York City position itself on these subjects compared to the rest of the USA and which initiatives do you think are the most important?
New York City's diversity is one of its greatest strengths, and arguably what has contributed to the incredible creativity that defines our city as a global creative capital. I am a member of the City's Taskforce on Racial Inclusion and Equity, which focuses on how we coordinate efforts to bring about equity through the work of each of our agencies. The Mayor's Office of Media and Entertainment has launched several training programs aimed at engaging unemployed and underemployed New Yorkers in our creative industries. I am especially proud of our "Made in NY" Production Assistant Training Program, which has trained nearly 1,000 graduates since the program launched 15 years ago. With a 96% job placement rate, the program has served as a model for subsequent training programs.
Our Women's Fund for Media, Music and Theatre is another groundbreaking initiative that addresses the underrepresentation of female and female-identifying artists in film, television, digital media, theatre and music. So far, we've helped support more than 150 women-led or focused projects from a total fund of $5.5 million. We are currently in the second year of a three-year program.
Anne del Castillo serves as the Commissioner of the NYC Mayor's Office of Media and Entertainment (MOME).  A native New Yorker, del Castillo has more than 25 years of experience in film and TV production, public media, and arts and nonprofit administration. Commissioner del Castillo leads MOME's efforts to bolster the city's creative sectors of film, television, theatre, music, advertising, publishing and digital content creation, and also cultivate a sustainable nighttime economy through the City's first-ever Office of Nightlife.  She has also served as an associate producer on the Sundance Award-winning documentary Imelda about the former First Lady of the Philippines; contributed as a panelist for the National Endowment of the Arts, Center for Asian American Media, and New York State Council on the Arts; and has presented at industry events, including South by Southwest and the Sithengi Film and TV Market in South Africa.
Sign up to receive exclusive news and updates