The Young Girls of Rochefort (Les Demoiselles de Rochefort)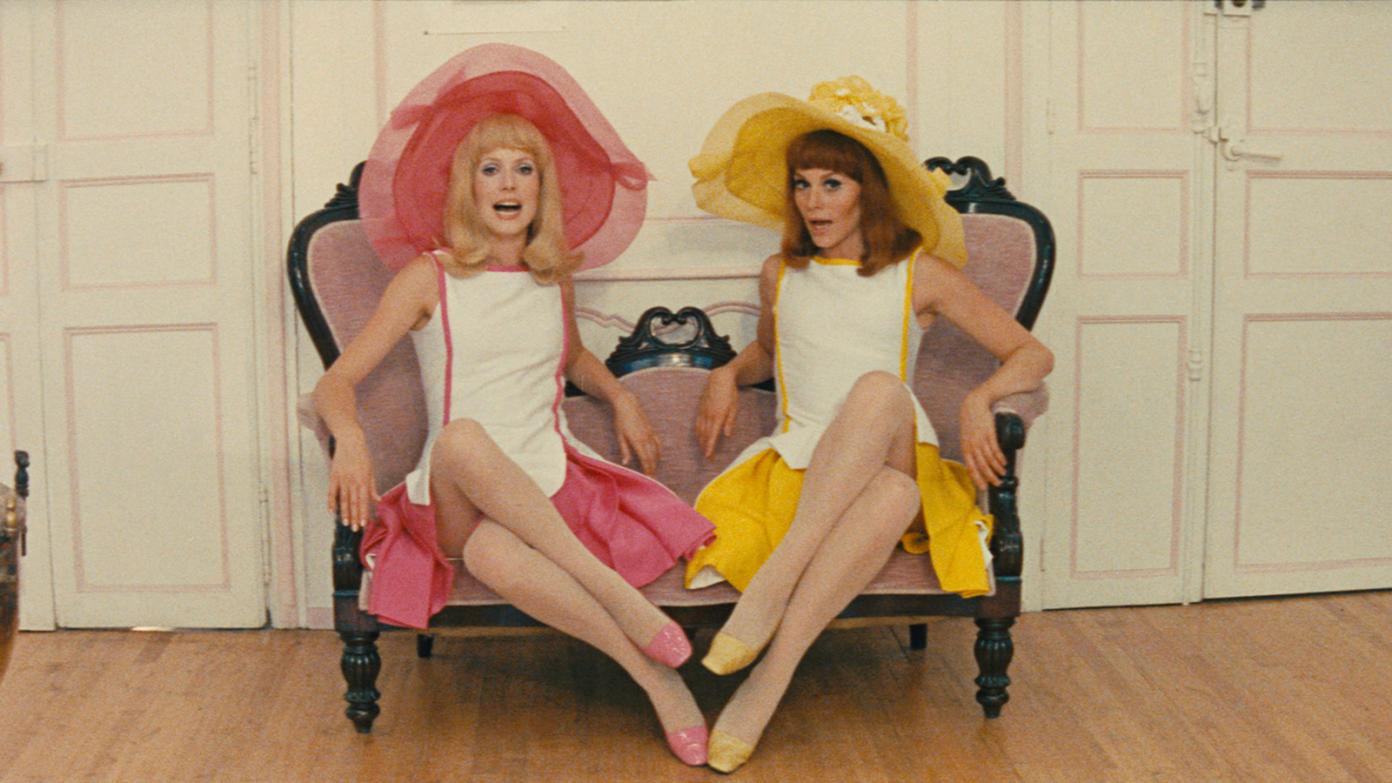 Osterman Beach Park
Grove adjacent to Osterman/Hollywood Beach
5800 North LakeShore Drive
Chicago, US 60660
June 20, 2023 | 8.30 pm (Sunset)
Tuesday, June 20 | Osterman Beach Park
The Young Girls of Rochefort (Les Demoiselles de Rochefort)
Directed by Jacques Demy 
With Catherine Deneuve, Françoise Dorléac, Gene Kelly, Michel Piccoli, George Chakiris, Grover Dale 
Choreographer: Norman Maen
1967, Comedy-Musical, PG, 2h06, France 
Starring real-life sisters Catherine Deneuve and Françoise Dorléac (plus Gene Kelly and Georges popping up in smaller role), and featuring an incredible jazzy score by master composer Michel Legrand, this timeless French musical is a carefree tribute to the classic Hollywood musical.
In the picturesque port town of Rochefort, the spirited Garnier twins, Delphine and Solange, share a strong bond and similar aspirations, despite their contrasting looks. Delphine, the celestial blonde, is a ballet teacher and dancer, while Solange, the fiery redhead, is a singer and composer. Together, they light up the town, imparting music and dance lessons with dreams of finding true love and pursuing their passions in the magical city of Paris. 
Film in French with English subtitles
Free and open to the public (no ticket needed) | Bring your own chair or blanket and join us at dusk! 
Sign up to receive exclusive news and updates