Young French Cinema at Gateway Film Center (Columbus, OH)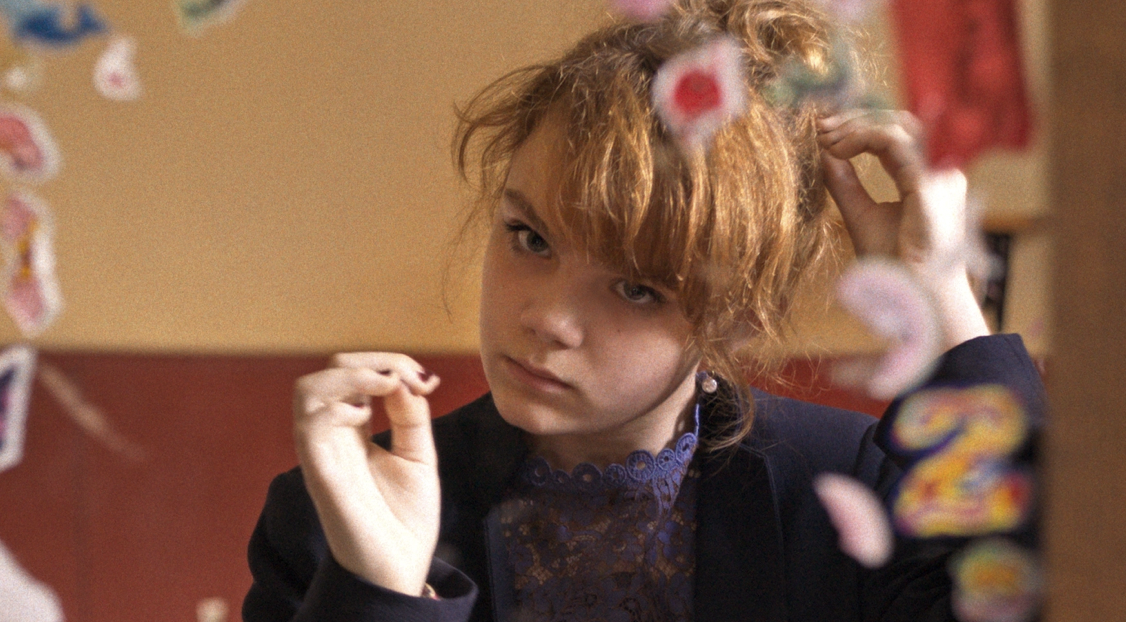 Gateway Film Center
1550 North High Street
Columbus, US 43201
May 19 - 25th, 2023
Meet the next generation of auteurs in a special series Young French Cinema at Gateway Film Center (Columbus, OH), dedicated to new voices in French cinema!
The program mainly focuses on rising talents, from high-profile independent works to impactful dramas and powerful documentaries about the world around us, with two features selected in collaboration with Swiss Films. The 2023 selection demonstrates that this young generation—more than ever—shares a global vision and an amazing capacity to combine cultural influences and tackle an incredibly wide range of subject matters.
Atlantic Bar by Fanny Molins
At l'Atlantic Bar in Arles, Nathalie, the owner, is at the center of attention. Here, people sing, dance and hold each other close. After the announcement of the sale of the Atlantic Bar, Nathalie and the regulars are faced with the end of their world and the loss of a place, at times harmful, but desperately needed. Presented at Cannes FF – ACID. Documentary – France, 2022 – 77 min
The Sixth Child (Le Sixième Enfant) by Léopold Legrand
Franck is a scrap dealer who lives with Meriem in the outskirts of Paris. They have five children, a sixth on the way, and serious money problems. Julien and Anna are lawyers and can't have children. This is the story of an unthinkable arrangement. Presented at Namur FIF. Drama – France, 2022 – 92 min
Love According to Dalva (Dalva) by Emmanuelle Nicot
Dalva, 12, lives alone with her father. One evening, the police storms into their home and takes her into foster care. As Dalva befriends her new roommate Samia and social worker Jayden, she gradually comes to understand the love she shared with her father was not what she thought. With their help, Dalva will learn to become a child again. Presented at Cannes FF, Critics Week & IFFR Rotterdam – Drama – Belgium, France, 2022 – 87 min
For My Country (Pour la France) by Rachid Hami 
Aissa, a young officer of Algerian origin, tragically loses his life during a fresher initiation ritual at the prestigious French military academy of Saint-Cyr. As the death tears through his family, controversy arises over Aissa's funeral plans when the Army refuses to take responsibility. Ismael, his older, rebellious brother, tries to keep the family united as they fight to win justice for Aissa. Presented at Venice FF. Drama – France, Taiwan, 2022 – 113 min
Mother and Son (Un Petit Frère) by Léonor Serraille
In the late 1980s, Rose moves to the Paris suburbs with her two young sons, Ernest and Jean. Spanning 20 years from their arrival in France to the present day, the film is the moving chronicle of the construction and deconstruction of a family. Presented at Cannes FF, Competition- Drama – France, 2022 – 116 min
Bigger Than Us (Bigger Than Us) by Flore Vasseur
All over the world, young people are fighting for human rights, the climate, freedom of expression, social justice, access to education or food, and dignity, against all odds. Melati travels the world to meet them. Official Selection of the 2021 Cannes Film Festival – Documentary – France, 2021 – 96 min
Three Nights a Week (Trois Nuits par semaine) by Florent Gouëlou
29-years-old Baptiste is in a relationship with Samia when he first meets Cookie Kunty, a young drag queen from the Parisian scene who immediately mesmerises him. Initially motivated by the idea of a photography project revolving around Cookie, he immerses himself into this world, eventually embarking upon a relationship with Quentin, the young man behind the drag queen. Presented at Venice FF, Critics Week (Opening Film) – Drama, comedy – France, 2022 – 103 min
See you Friday, Robinson (À Vendredi, Robinson) by Mitra Farahani
An unusual and insightful look into the role of the artist in the 20th and 21st centuries. Special Jury Award Winner in the Encounters section of the 2022 Berlin Film Festival. In collaboration with Swiss Films – Documentary – France, Switzerland, Iran, Lebanon, 2022 – 96 min
Freestyle (En Roue libre) by Didier Barcelo 
One morning Louise finds herself trapped in her car, struck down by a panic attack as soon as she wants to get out. Then Paul steals the car. Stuck together, they embark on a hilarious Tour de France. Presented at the 2022 Cinemania French Film Festival – Comedy – France, 2022 – 89 min
Stuntwomen (Cascadeuses) by Elena Avdija
Virginie, Petra and Estelle are stuntwomen. Freedom, glory or a search for power fuel these women's desire to push their bodies to the limits. But how much violence are their bodies and minds able to take on? Official Selection of the 2022 International Documentary Film Festival Amsterdam – In collaboration with Swiss Films – Documentary – Switzerland, France, 2022 – 84 min
Until tomorrow (Juste une Nuit) by Ali Asgari
In Tehran, a single young mother's courage is tested when she resorts to desperate measures to hide her illegitimate child from her parents. Presented at the Berlinale, Panorama 2022 – Drama – Iran, France, 2022 – 86 min
Young French Cinema is a program of UniFrance and Villa Albertine that aims to bring French films that are not distributed in the US to art house cinemas, film societies, the Alliance Française network, and American universities.

Founded in 1949 and strengthened thanks to its merger with TV France International in 2021, UniFrance is the organisation responsible for promoting French cinema and TV content worldwide.
Located in Paris, UniFrance employs around 50 staff members, as well as representatives based in the U.S., in China, and soon in Japan. The organisation currently brings together more than 1,000 French cinema and TV content professionals (producers, filmmaking talents, agents, sales companies, etc.) working together to promote French films and TV programmes among foreign audiences, industry executives and media.
 
Sign up to receive exclusive news and updates