Witch Hunt Exhibit Featuring Bouchra Khalili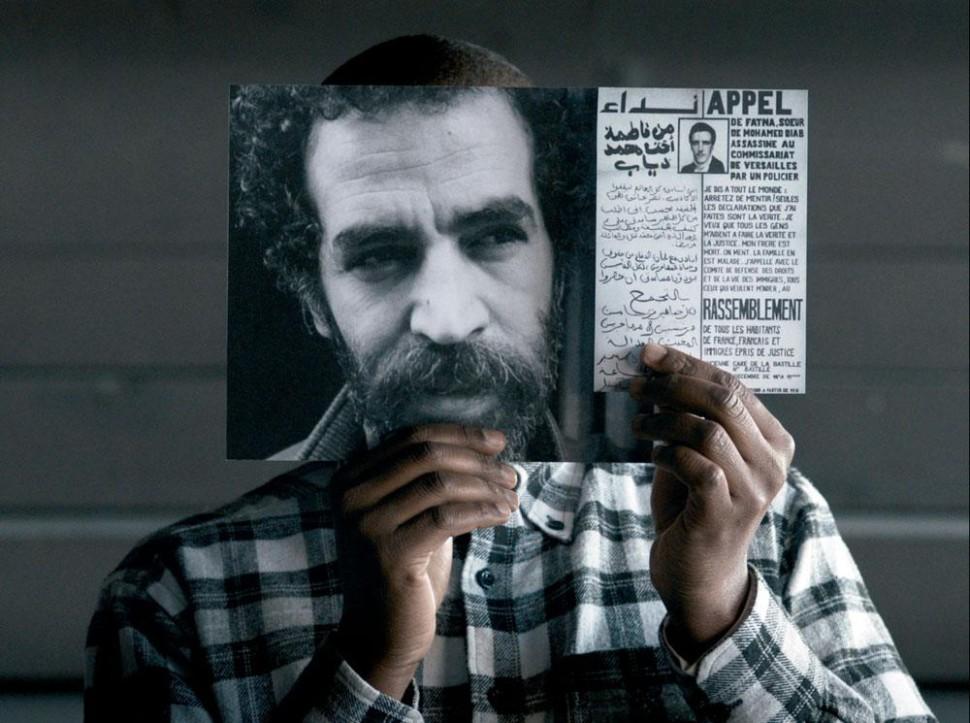 October 10, 2021 - January 09, 2022
The Hammer Museum (Los Angeles) will be presenting a new exhibition, titled Witch Hunt, that will run from October 10, 2021 to January 9, 2022. The exhibition will showcase the work of 15  artists working in a range of disciplines (sculpture, installation, painting, video, and performance), including the French-Moroccan artist Bouchra Khalili.
Witch Hunt will offer a strong feminist perspective— spanning race, class, religion, ethnicity, and geography—and encourage dialogue about some of today's most urgent issues, ranging from violence against women and transgender people to the right to free speech and protest in a democratic society.
The exhibition will powerfully convey how feminist ideologies in art can meaningfully contribute to debates and reinforce the role that artists play in rendering the challenges we face as a society more visible. In our pivotal cultural and political moment, Witch Hunt—along with the accompanying catalogue and public programs—will provide an unprecedented forum for audiences to engage with female artists who are using their practice to explore questions of inequality and the erasure of feminist histories.
Artists
Leonor Antunes (Portuguese, b. 1972)
Yael Bartana (Israeli, b. 1970)
Pauline Boudry (Swiss, b. 1972)
& Renate Lorenz (German, b. 1972)
Candice Breitz (South African, b. 1972)
Shu Lea Cheang (American, b. 1954)
Minerva Cuevas (Mexican, b. 1975)
Vaginal Davis (American, b. 1969)
Every Ocean Hughes (formerly Emily Roysdon) (American, b. 1977)
Bouchra Khalili (French Moroccan, b. 1975)
Laura Lima (Brazilian, b. 1971)
Teresa Margolles (Mexican, b. 1963)
Otobong Nkanga (Nigerian, b. 1974)
Okwui Okpokwasili (Nigerian American, b. 1972)
Lara Schnitger (Dutch, b. 1969)
Beverly Semmes (American, b. 1958)
Curated by Connie Butler
About The Tempest Society, presented by Bouchra Khalili
The Tempest Society considers the forgotten heritage of Al-Assifa ("The Tempest" in Arabic), an agitprop theater comprising North African immigrant workers and French students that was active in Paris from 1972 to 1978, and explores its relevance to present day economic and humanitarian struggles.
The film is neither documentary nor fiction but rather a hypothesis. In 2017 in Athens, Khalili invited three individuals from different backgrounds to form a theater group. The young Athenians name themselves "The Tempest Society," and draw inspiration from Al Assifa's method of performance as "theatrical newspaper" to address racism and inequality in France. The guests that join the performers of the Tempest Society include: Ghani, a spokesperson for a group of three hundred immigrant workers who conducted a hunger strike in 2011 for equal rights at work; Katerina, born in Greece but undocumented, who meditates on citizenship and civic belonging; and Malek, a young Syrian refugee who engaged with theater in Athens to turn "sadness into beauty." Together they turn the theater into a civic space to share their stories and examine the current state of Greece, Europe, and the Mediterranean.
About Bouchra Khalili 
Bouchra Khalili is a french moroccan visual artist based in Berlin. She studied film at Sorbonne Nouvelle and visual arts at the École Nationale Supérieure d'Arts de Paris-Cergy. Based on extensive research, her practice in film, installation, photography and printmaking investigates strategies and discourses of resistance as elaborated, developed, and narrated by individuals, often members of political minorities rendered invisible by the nation-state. She has participated in many major international exhibitions including documenta 14, the 55th Venice Biennale, the 18th Sydney Biennial, the 10th Sharjah Biennial, and the 5th Moscow Biennial, among others. She has had solo exhibitions at the Museum of Fine Arts (Boston), Jeu de Paume National Gallery (Paris), Museum Folkwang (Essen), Secession (Vienna), MoMA (New York), PAMM (Miami), MACBA (Barcelona), and Palais de Tokyo (Paris), among others. Khalili's work has been included in New Museum exhibitions "Here and Elsewhere" (2014) and "The Warmth of Other Suns" (2019) at the Phillips collection. She is a 2019 Soros Arts Fellow at the Open Society Foundations.
About the Hammer Museum 
The Hammer Museum champions the art and artists who challenge us to see the world in a new light, to experience the unexpected, to ignite our imaginations, and inspire change.  A vibrant intellectual and creative nexus, the Hammer is fueled by dynamic exhibitions and programs—including lectures, symposia, film series, readings, and musical performances—that spark meaningful encounters with art and ideas. The Hammer Museum opened to the public in November 1990. Founded by Dr. Armand Hammer, former Chairman of Occidental Petroleum Corporation, the Museum was designed by architect Edward Larrabee Barnes. The Hammer Contemporary Collection now holds over 2,000 artworks.
Sign up to receive exclusive news and updates