Victor Dixen presents "The Court of Shadows"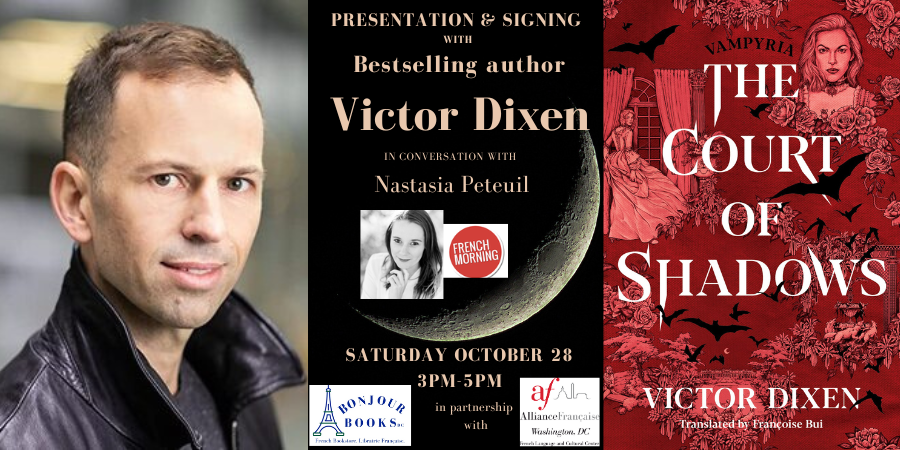 Bonjour Books DC
3758 Howard Avenue
Kensington, MD, United States 20895
October 28, 2023
🦇🦇🦇Beware! French Vampires are lurking in the DMV this Halloween…🦇🦇🦇
Two-time winner of the Grand Prix de l'Imaginaire, Victor Dixen stands at the forefront of French fantasy. His acclaimed series include Animale, Phobos, Cogito, Extincta, and Vampyria. A nomadic writer, he has lived in Paris, Dublin, Singapore, New York, and now Washington, DC, drawing inspiration from the promises of the future as much as the ghosts of the past. Victor Dixen's books have been translated into 10 languages.
Join us at Bonjour Books for an exciting in-person event with Victor Dixen and Nastasia Peteuil, journalist with French Morning Media. Get ready to immerse yourself in the bloodthirsty world of The Court of Shadows, the just-released English translation of the hit series in which Louis XIV has become a vampire!
About The Court of Shadows:
A fiery heroine seeks vengeance against a royal court of deadly vampires in this epic alternate history set in lavish Versailles. Louis XIV transformed from the Sun King into the King of Shadows when he embraced immortality and became the world's first vampire. For the last three centuries, he has been ruling the kingdom from the decadent Court of Shadows in Versailles, demanding the blood of his subjects to sate his nobles' thirst and maintain their loyalty. In the heart of rural France, commoner Jeanne Froidelac witnesses the king's soldiers murder her family and learns of her parents' role in a brewing rebellion involving the forbidden secrets of alchemy. To seek her revenge, Jeanne disguises herself as an aristocrat and enrolls in a prestigious school for aspiring courtiers. She soon finds herself at the doors of the palace of Versailles. But Jeanne, of course, is no aristocrat. She dreams not of court but of blood. The blood of a king.
The discussion will be in English, after which the author will take questions in both French and English. Then Victor Dixen will sign his newly released book The Court of Shadows in English, but also the French version La Cour des Ténèbres. Additionally, attendees will have the opportunity to purchase other books by Victor Dixen in English and French, and get them signed (Phobos, Animale, Cogito, and more).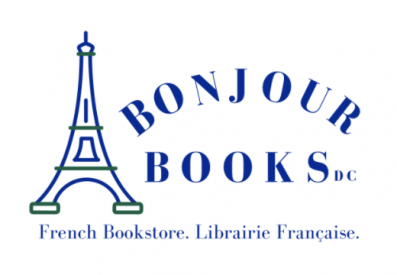 French-language books, gifts & more for all ages.
Sign up to receive exclusive news and updates