TV5MONDE Program Highlights – September 2022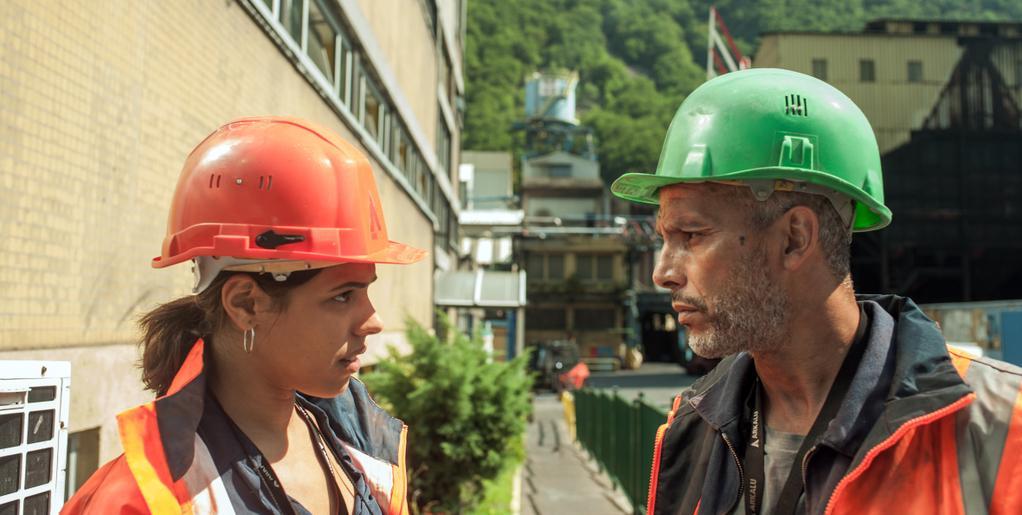 The international French-language network TV5 Monde is showing several fantastic programs in September. In addition to offering premium films, the program includes several heartwarming comedies, a chance to discover exciting new series, fun-filled variety shows, and engaging documentaries! We've rounded up some of the very best must-see programs this month, get ready to immerse yourself in French culture!
Films
Rouge— Now streaming
(English ST)
· Taken on as nurse at the chemical factory where her father works, Nour discovers that this pillar of the local economy hides innumerable secrets. From lies about toxic effluent to doctored medical files and covered-up accidents: will Nour choose to keep silent or betray her father and reveal the truth? Inspired by true events.
Director: Farid Bentoumi (France/Belgium, 2020)
Cast: Zita Hanrot, Sami Bouajila, Céline Sallette, Olivier Gourmet
Genre: Drama, Thriller
Awards: 2020 Cannes Film Festival nomination
Series
Damoiselle— Season 1 now streaming (under 10min eps)
Exclusively on TV5MONDEplus
(English ST)
· And what if beauty YouTubers had always existed? From ancient Egypt to the Middle Ages and occupied Gaul, our "Damoiselles" share their beauty tutorials with you and the camera, and strip the make-up off history as they do so! A darkly humorous glimpse of women's lives down the centuries. And, for each period, our history consultant separates the episode's fact from fiction in "L'Éclairage de Julien".
Director: Ambre Larrazet, Queenie Tassell
Cast: Ambre Larrazet, Manon Bril, Julien Magalhaes
Genre: Historical fiction
Basique, les sessions— Season 4 now streaming (under 15min eps)
· Young artistes, each from a universe that's as rich as it is diverse, talk about themselves, their careers, their music, and their influences
Films
La nuit venue— September 18 at 8:30pm ET/ 5:30pm PT
(English ST)
· A bewitching call girl gets into a man's taxi late one night. Intrigued by his demeanor, she asks him to become her official cab driver. As the nights go by, a beautiful but dangerous love story develops.
Director: Frédéric Farrucci (France, 2020)
Cast: Guang Huo, Camélia Jordana, Xun Liang
Genre: Drama
La déesse des mouches à feu— September 27 at 8:30pm ET/ 5:30pm PT
(English ST)
· Based on the novel by Geneviève Pettersen, this coming of age story, set against the backdrop of a rural Québec town and grunge music's rise, follows a spoiled teen as she becomes addicted to drugs after befriending a group of rebellious classmates.
Director: Anaïs Barbeau-Lavalette (Canada, 2020)
Cast: Kelly Depeault, Caroline Néron, Normand D'Amour
Genre: Drama
Film Classics
Un dimanche à la campagne— September 22 at 8:30pm ET/ 5:30pm PT
(English ST)
· In 1912, an elderly painter, whose son visits with his family every Sunday, is surprised when his still-single and liberated daughter decides to also visit.
Director: Bertrand Tavernier (France 1984)
Cast: Louis Ducreux, Michel Aumont, Sabine Azéma
Genre: Drama
Awards: Cannes Film Festival- Best Director, César Awards- Best Actress, Best Cinematography, Best Writing
Documentaries
Les secrets du château de Vaux-le-Vicomte— September 19 at 3:00pm ET/12:00pm PT
(English ST)
· Emblematic of the 17th century, the Château de Vaux-Le-Vicomte is the largest privately-owned property in France. And yet the monumental work required for its construction apparently took only thirteen months. Illustrated by interviews with experts, engravings and computer-generated images we look back at this ambitious project and its architectural prowess.
Director: Stanislas Kraland (France, 2019)
Franck Sorbier, le fil de l'âme— September 28 at 8:30pm ET/5:30pm PT
(English ST)
· Having been absorbed by the world of haute couture in his youth, Franck Sorbier remained faithful to the exacting demands of creativity throughout his long career. An attitude that earned him the recognition of his peers and the unfailing support of those who still believe fashion is an art.
Director: Amaury Voslion (France, 2022)
Theme: French female directors. "Nos chères Réalisatrices"
*TV5MONDE new releases
*Mince alors 2!— available beginning September 2
(English ST)
· The sequel to "Mince alors!" Isabelle and Nina are now opening a wellness and detox center in the South of France with the help of a yogi handyman, a tantric masseuse, and an equine therapist.
Director: Charlotte de Turckheim (2021)
Cast: Charlotte de Turckheim, Catherine Hosmalin, Lola Dewaere
Genre: Comedy
Mes copines— available beginning September 2
(English ST)
· Four girlfriends dream of winning a hip-hop competition, despite lacking technical prowess. Léa Seydoux and Soko both star in their first feature film.
Director: Sylvie Ayme (2006)
Cast: Soko, Djena Tsimba, Léa Seydoux
Genre: Comedy
Des gens qui s'embrassent— available beginning September 9
(English ST)
· An unplanned event is sure to cause even more tension between two brothers who never see eye to eye.
Director: Danièle Thompson (2013)
Cast: Kad Merad, Monica Belluci, Éric Elmosnino
Genre: Comedy
*Fleur de tonnerre— available beginning September 9
(English ST)
· Loosely based on the life of Hélène Jégado, one of the first female serial killers in modern history.
Director: Stéphanie Pillonca (2017)
Cast: Déborah François, Benjamin Biolay, Catherine Mouchet
Genre: Drama
Le Bison— available beginning September 16
(English ST)
· After her husband leaves her, a pregnant woman expecting her fifth child is forced to bond with an aloof tenant in her Parisian apartment building.
Director: Isabelle Nanty (2003)
Cast: Isabelle Nanty, Édouard Baer, Pierre François Martin-Laval
Genre: Comedy
L'Effet Aquatique— available beginning September 16
(English ST)
· A lanky forty-year-old falls madly in love with a swimming instructor. To seduce her, he pretends not to know how to swim, and asks her for swimming lessons.
Director: Solveig Anspach (2016)
Cast: Florence Loiret-Caille, Didda Jonsdottir, Samir Guesmi
Genre: Romance
Awards: 2016 Cannes Director's Fortnight SACD Prize
*T'as pécho — available beginning September 23
(English ST)
· A group of awkward teenagers pay 10 Euros a lesson to the cool girl in school, in order to learn how to make-out.
Director: Adeline Picault (2020)
Cast: Paul Kircher, Inès d'Assomption, Ramzy Bedia
Genre: Comedy
*De l'Or pour les chiens— available beginning September 23
(English ST)
· An 18-year old making ends meet by doing small jobs in the South of France, decides to follow her crush to Paris, leading her to find shelter in a convent.
Director: Anna Cazenave Cambet (2021)
Cast: Tallulah Cassavetti, Julie Depardieu, Corentin Fila
Genre: Drama
Awards: Cannes Critics' Week Official 2020 Selection
Un grand cri d'amour — available beginning September 30
(English ST)
· A couple of fading actors reunite on stage after a decade of separation and hate. Based on the 1996 play of the same name.
Director: Josiane Balasko (1998)
Cast: Josiane Balasko, Richard Berry, Daniel Prévost
Genre: Comedy
Une rencontre— available beginning September 30
(English ST)
· A happily married family man encounters a woman one evening at a party, and there's an immediate attraction.
Director: Lisa Azuelos (2013)
Cast: Sophie Marceau, François Cluzet, Lisa Azuelos
Genre: Drama
Discover the Full program here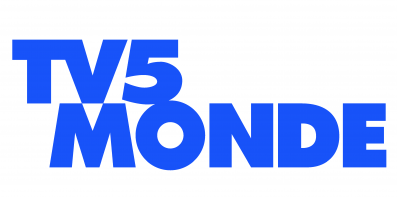 TV5MONDE is a global French language entertainment network that showcases premium films and programs from across the world. With more than 1.5 million viewers nationwide in the USA, TV5MONDE is a renowned leader in French language entertainment. 
Learn more
Sign up to receive exclusive news and updates