TV5MONDE Program Highlights – October 2022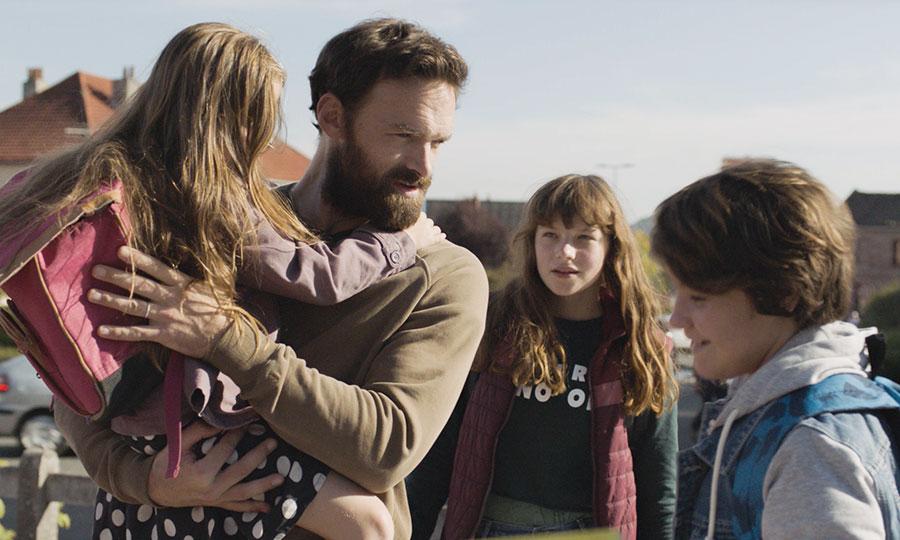 The international French-language network TV5 Monde is showing several fantastic programs in October. In addition to offering premium films, the program includes several engaging features, a chance to discover exciting documentaries, thoughtful classics, and new series! We've rounded up some of the very best must-see programs this month, get ready to immerse yourself in French culture!
Series
L'hôtel du temps: Dalida – October 3 at 8:30pm ET/ 5:30pm PT; October 6 at 11:30pm ET/ 8:30pm PT
Exclusive premiere documentary interview series with host Thierry Ardisson
(English ST)
· With the help of cutting-edge technology, enabling actors to have the faces and voices of celebrities who are no longer with us, host Thierry Ardisson gives audiences a new look into the life of Dalida, even 35 years after her death.
Director: Serge Khalfon (France, 2022)
Host: Thierry Ardisson
Genre: Documentary biopic
Sur les murs – October 1, 5, 7, 8 at 10:00pm ET/ 7:00pm PT; October 2, 9, 16 at 7:00pm ET/ 4:00pm PT
(English ST)
· Urban culture in the company of Richard Orlinski! From Paris to New York, from London to Miami, the famous "rule-breaker" offers an immersion in artistic life and a host of fascinating discoveries. Each episode includes an original interview with a French-speaking street artist and the creation of a joint work.
Director: Matthieu Valluet (France, 2022)
Host: Richard Orlinski
Genre: Documentary series
Ennemi Public – October 2, 9, 16, 23 at 11:30pm ET/ 8:30pm PT; October 30 at 12:30am ET/ 9:30pm PT
· A child murderer released on parole, Guy Béranger is welcomed by the monks of the abbey of Vielsart, a quiet little village in the Ardennes. He is placed under the protection of Chloé Muller, a young federal police inspector, convinced that, sooner or later, the former criminal will re-offend.
Director: Gary Seghers, Matthieu Frances, Gilles de Voghel (France, 2019)
Cast: Stéphanie Blanchoud, Jean-Jacques Rausin, Clément Manuel, Angelo Bison, Philippe Jeusette
Genre: Thriller
Films
La forêt de mon père – October 16 at 8:30pm ET/ 5:30pm PT, October 24 at 11:30pm/8:30pm PT
(English ST)
· Gina's bond with her mentally troubled father begins to fade away after he is admitted to the hospital. She discovers love and solace after befriending Nico, her neighbor.
Director: Véro Cratzborn (Belgium, France, Switzerland, 2020)
Cast: Ludivine Sagnier, Alban Lenoir, Léonie Souchaud
Genre: Drama
Film Classics
Le huitième jour— October 2 at 8:30pm ET/ 5:30pm PT; October 10 at 11:30pm ET/ 8:30pm PT
(English ST)
· Harry, senior manager in a bank, is a man alone. His wife has left him, taking their two young daughters. But everything changes when he meets Georges, a young man with Down syndrome, a runaway living in the present moment. Two people, apparently worlds apart but who become inseparable…
Director: Jaco Van Dormael (France, 1996)
Cast: Daniel Auteuil, Pascal Duquenne
Genre: Dramedy
Awards: Palme d'Or nomination, Best Actor winner (both actors) 1996 Cannes Film Festival
Discover the full program here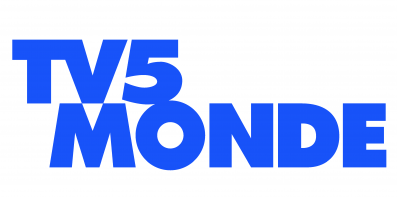 TV5MONDE is a global French language entertainment network that showcases premium films and programs from across the world. With more than 1.5 million viewers nationwide in the USA, TV5MONDE is a renowned leader in French language entertainment. 
Learn more
Sign up to receive exclusive news and updates