The Tango Lesson (La Leçon de tango)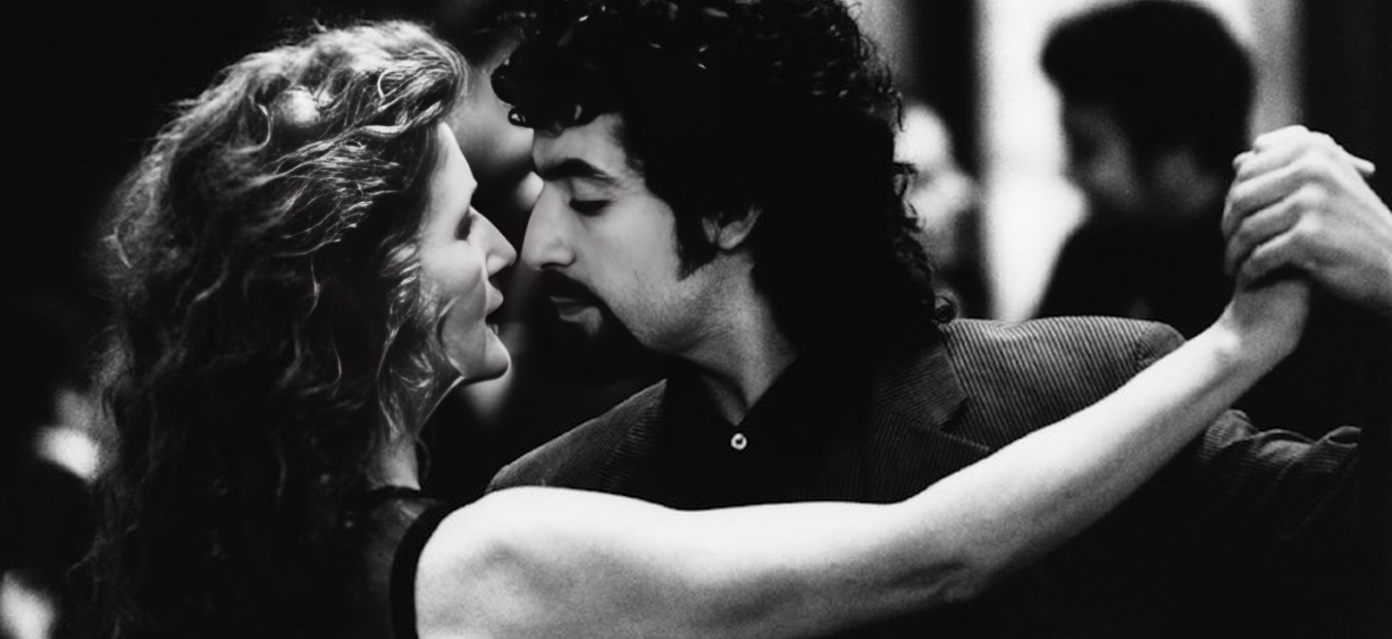 Washington Square Park
1 Washington Square East
New York, US 10012
*NEW DATE* Sunday, June 11, 2023 | 8:30 pm
**The screening of The Tango Lesson will take place on Sunday, June 11 in Washington Square Park.**
The Tango Lesson (La Leçon de tango)  
Directed by Sally Potter 
With Sally Potter, Pablo Verón, Carlos Copello, Carolina Lotti 
Choreographer: Pablo Verón
1997, Drama, PG, 1h40, UK-France-Argentina-Germany-Netherlands-USA 
Dissatisfied with her latest Hollywood screenplay, filmmaker Sally finds solace in tango lessons with Pablo, an Argentinean dancer living in Paris. As their relationship deepens, they strike a deal: if he teaches her to tango, she will make him a movie star. As they work together to make a movie in Buenos Aires, they confront the complexities of their love and conflicting desires.
In French, Spanish, and English with English subtitles 
Free and open to the public (no ticket needed)
Presented in partnership with the Consulate General of Argentina in New York, Cinema Tropical, and the Washington Square Park Conservancy. 
Follow Films on the Green on social media for event updates and up-to-the-minute weather cancellations.
Films on the Green returns for its 15th edition with a selection of free screenings across nine parks in Manhattan and Brooklyn from June 2 to September 8, 2023. Celebrating the art of dance in film, the festival features 12 stunning features that highlight dance as a universal language that connects cultures and people through the magic of cinema. Join us for a mesmerizing cinematic journey through the world of dance in New York City parks! 
#FilmsontheGreen
Sign up to receive exclusive news and updates