The Invisible Threads of Vicky Krieps – Metrograph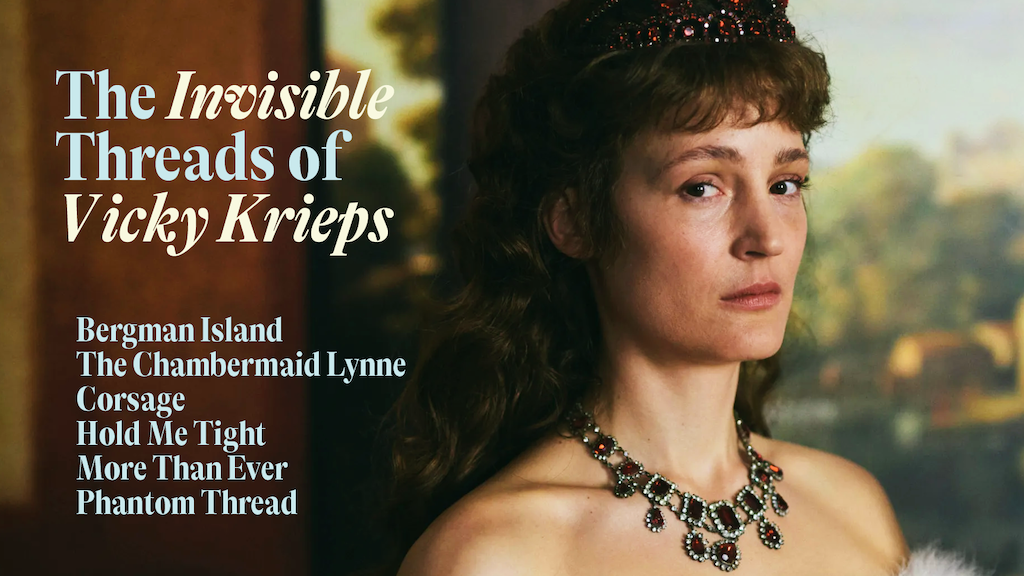 The Metrograph
7 Ludlow St
New York, NY 10002
October 6 - September 8, 2023
UniFrance is organizing a retrospective on the one and only Vicky Krieps at The Metrograph, from October 6 to 8, 2023.
One of today's most captivating actors, Vicky Krieps joins 7 Ludlow to present a curated selection of her most personal films, spanning spellbinding roles in European arthouse dramas to stellar turns in big-budget American movies. Ever since her performance in 2014's The Chambermaid Lynn drew the attention of visionary Paul Thomas Anderson, who cast her in her explosive breakout as the unforgettable waitress-cum-muse Alma in Phantom Thread, the Luxembourgish actor has infused each and every role that she has taken on over the past decade with a sensational mix of tranquil dignity, vulnerability, ferocity, and melancholic grace. Her secret? She's a rebel at heart who thrives as an unseen force, fighting for art. 
From her complex portrayal of a mother, partner, and artist in Mia Hansen-Løve's Bergman Island, to her raw explorations of grief and love in Mathieu Amalric's Hold Me Tight and Emily Atef's More Than Ever, or her daring reinvention of the famed Austrian Empress Sissi in Marie Kreutzer's Corsage, Krieps's career can be seen as an ongoing and profound exploration of womanhood, motherhood, and identity. Join us in celebrating this enigmatic chameleon, who effortlessly bridges two continents, and whose artistry invites us to ponder the essence of serenity and rebellion.
Series curated and program notes by Adeline Monzier.
Presented in partnership with the Consulate General of Luxembourg in New York, with the support of Unifrance and the German Film Office.

Founded in 1949 and strengthened thanks to its merger with TV France International in 2021, UniFrance is the organisation responsible for promoting French cinema and TV content worldwide.
Located in Paris, UniFrance employs around 50 staff members, as well as representatives based in the U.S., in China, and soon in Japan. The organisation currently brings together more than 1,000 French cinema and TV content professionals (producers, filmmaking talents, agents, sales companies, etc.) working together to promote French films and TV programmes among foreign audiences, industry executives and media.
 
Sign up to receive exclusive news and updates