Monet/Mitchell: Painting the French Landscape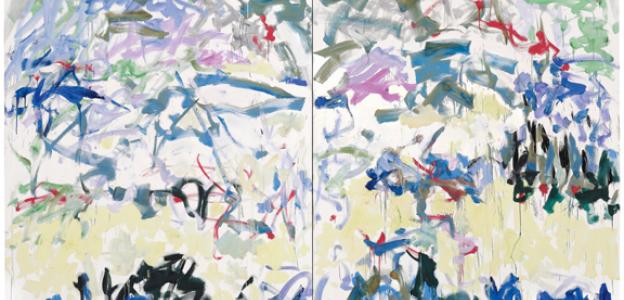 Saint Louis Art Museum
One Fine Arts Drive, Forest Park
St Louis, US 63110-1380
March 25 - June 25, 2023
This spring at the Saint Louis Art Museum, come discover the Monet/Mitchell exhibit, which will offer a dialogue between the works of the French Impressionist Claude Monet and the American Abstract Expressionist Joan Mitchell.
Presenting 12 paintings by each artist, often monumental in scale, the themes explored in this exhibition focus around the French landscapes around Giverny and Vétheuil, and allow the comparison of the two artists's treatment of trees, earth, water, flowers, and the inspiration of their own gardens in terms of their subject choices and technique. The Monet paintings come primarily from the Musée Marmottan Monet, which houses the largest collection of Monet's work in the world, and the paintings by Mitchell are principally drawn from the collection of the Fondation Louis Vuitton. The exhibition will also include two major works from the Saint Louis Art Museum's own collection: Water Lilies, by Monet, and Ici, one of Mitchell's poignant final paintings. The Monet/Mitchell exhibit will also include a schedule full of community and educational programs, and special opportunities to engage deeply with these paintings while they are all together. 
The Saint Louis Art Museum will celebrate Monet/Mitchell with a free, public preview starting at 4 pm on Friday, March 24, 2023.
Sign up to receive exclusive news and updates