Simone: Woman of the Century + Q&A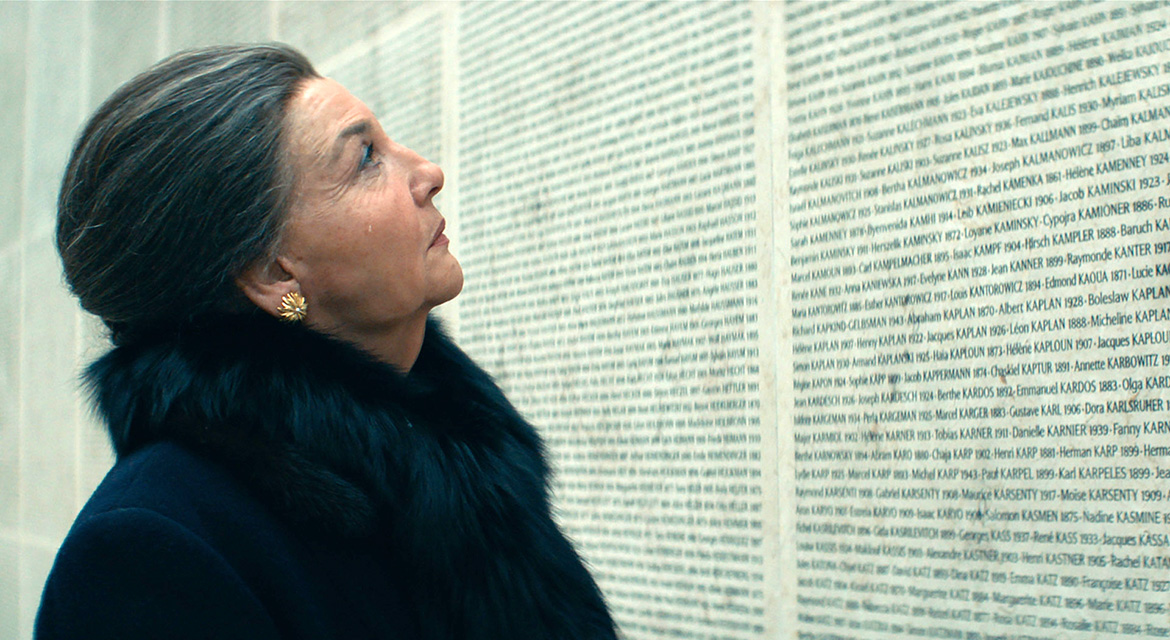 FIAF Florence Gould Hall
55 East 59th Street,
New York City, NY 10022
December 4, 2023
Villa Albertine partners with FIAF and UniFrance to bring you a special screening of Simone: Woman of the Century. Actress Elsa Zylberstein will join us in person for a Q&A following the screening.
"Simone: Woman of the Century (Simone, le voyage du siècle)"

Dir. Olivier Dahan, 2021, France, 140 min
With Elsa Zylberstein, Rebecca Marder, Ėlodie Bouchez
In French with English subtitles
"Elsa Zylberstein delivers a masterful performance." – Public
Both epic and intimate, Simone: Woman of the Century (2021) shares the powerful story of pioneering French political leader Simone Veil (1927-2017), recounted through the pivotal and tumultuous events of the 20th century. Veil, a holocaust survivor, challenged existing laws and perceptions—particularly in human rights and women's equality—furthering a humanist view that remains relevant in our time. In her long career of key government roles, including French Magistrate, Minister of Justice, Minister of Health, and President of the European Parliament (as the first woman to preside over that body), she advocated for groundbreaking European integration as a path toward lasting peace.
Renowned French director/writer Olivier Dahan has been widely recognized for his films, including the Academy Award-winning La Vie en Rose starring Marion Cotillard. Simone: Woman of the Century earned a 2023 César Award for Best Costume Design.
Guest travel supported by UniFrance and Villa Albertine.
Read more at https://fiaf.org/event/2023-12-simone/

French Institute Alliance Française (FIAF)
FIAF is the home of francophone cultures and French language: a beacon from New York to the world.
This year, we mark an incredible milestone: the 125th anniversary of the Alliance Française de New York, which in 1898 became the foundation for the French Institute Alliance Française that we love today. Throughout the year, we will be celebrating this important moment in our history—which also coincides with the 140th anniversary of the Fondation des Alliances Françaises.
As an independent, not-for-profit organization, FIAF is committed to providing our audience and students with engaging French language classes and audacious multi-disciplinary programming that celebrates the diversity of francophone cultures and creativity around the world.

Founded in 1949 and strengthened thanks to its merger with TV France International in 2021, UniFrance is the organisation responsible for promoting French cinema and TV content worldwide.
Located in Paris, UniFrance employs around 50 staff members, as well as representatives based in the U.S., in China, and soon in Japan. The organisation currently brings together more than 1,000 French cinema and TV content professionals (producers, filmmaking talents, agents, sales companies, etc.) working together to promote French films and TV programmes among foreign audiences, industry executives and media.
 
Sign up to receive exclusive news and updates