Sembène: Commemorating the Centennial of Senegalese Writer-Director Ousmane Sembène (1923-2007)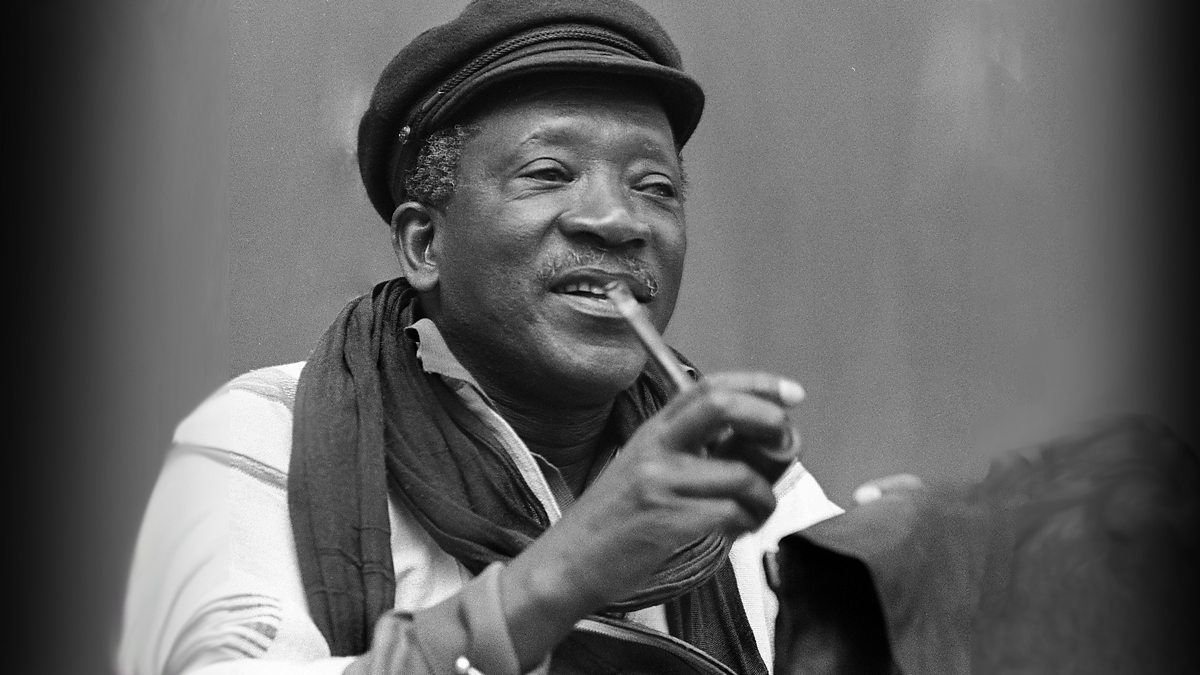 Film Forum
209 W Houston St
NYC, NY 10014
September 8 - September 21, 2023
Villa Albertine is supporting the retrospective organized in tribute to Ousmane Sembène, monument of African cinema, whose centenary is being celebrated. The event runs from September 8 to 21 at the Film Forum.
Senegalese film director Ousmane Sembène would have turned 100 this year. He was a writer, producer and director, after having been a bricklayer, doctor and fisherman. He studied cinema late in life, at the age of 40, and went on to become one of Africa's greatest filmmakers, perhaps the greatest.
His literary work is remembered as that of a pioneer writer and activist. For instance, the novels "The Black Docker" (Le Docker Noir) and "God's Bits of Wood" (Les bouts de bois de Dieu), about the Dakar-Niger railway workers' strike in the late '40s, are classic social novels. His political commitment continued on the silver screen with the films he directed.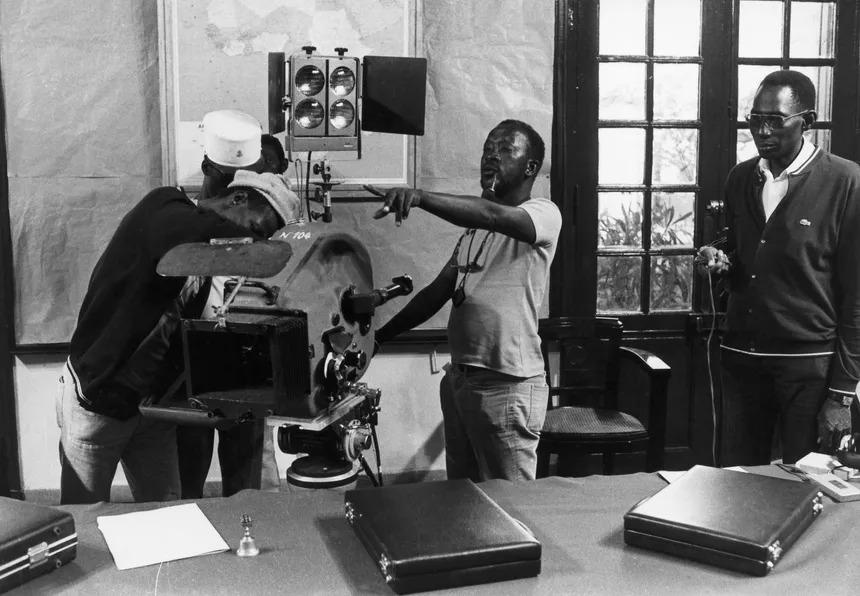 Villa Albertine is excited to join Film Forum, Janus Films, and the African Film Festival in celebrating Ousmane Sembene centenary with an exclusive comprehensive retrospective of his work, including the release of three 4K restorations — "EMITAÏ" (1971), "XALA" (1975), and "CEDDO" (1977); as well as his essential short films "Borom Sarret" (1963), "Niaye" (1964), and "Tauw" (1970), along with Samba Gadjigo and Jason Silverman's documentary "SEMBENE!" (2015).
Mamadou Niang, Producer & Colleague of Ousmane Sembène will introduce the screening of "XALA" on September 8. While Directors Samba Gadjigo and Jason Silverman will be in attendance for a Q&A after the screening of their documentary on September 10.
Moreoever, Villa Albertine 2024 resident and Professor, Farah Clémentine Dramani-Issifou, will be introducing the screening of "BLACK GIRL" on September 17 at 3:50 pm.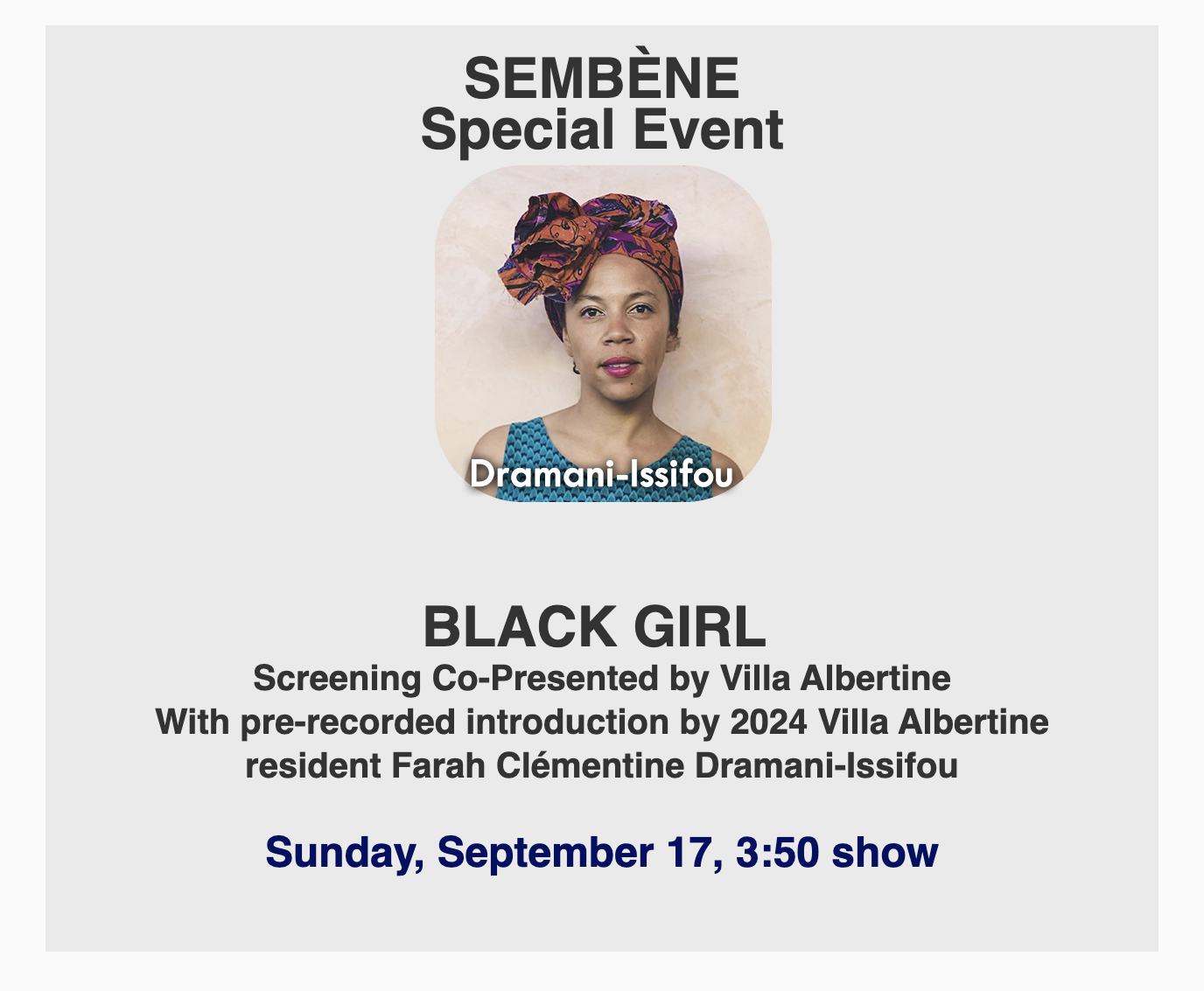 Sign up to receive exclusive news and updates