Proust Celebration : Screening of "Time Regained"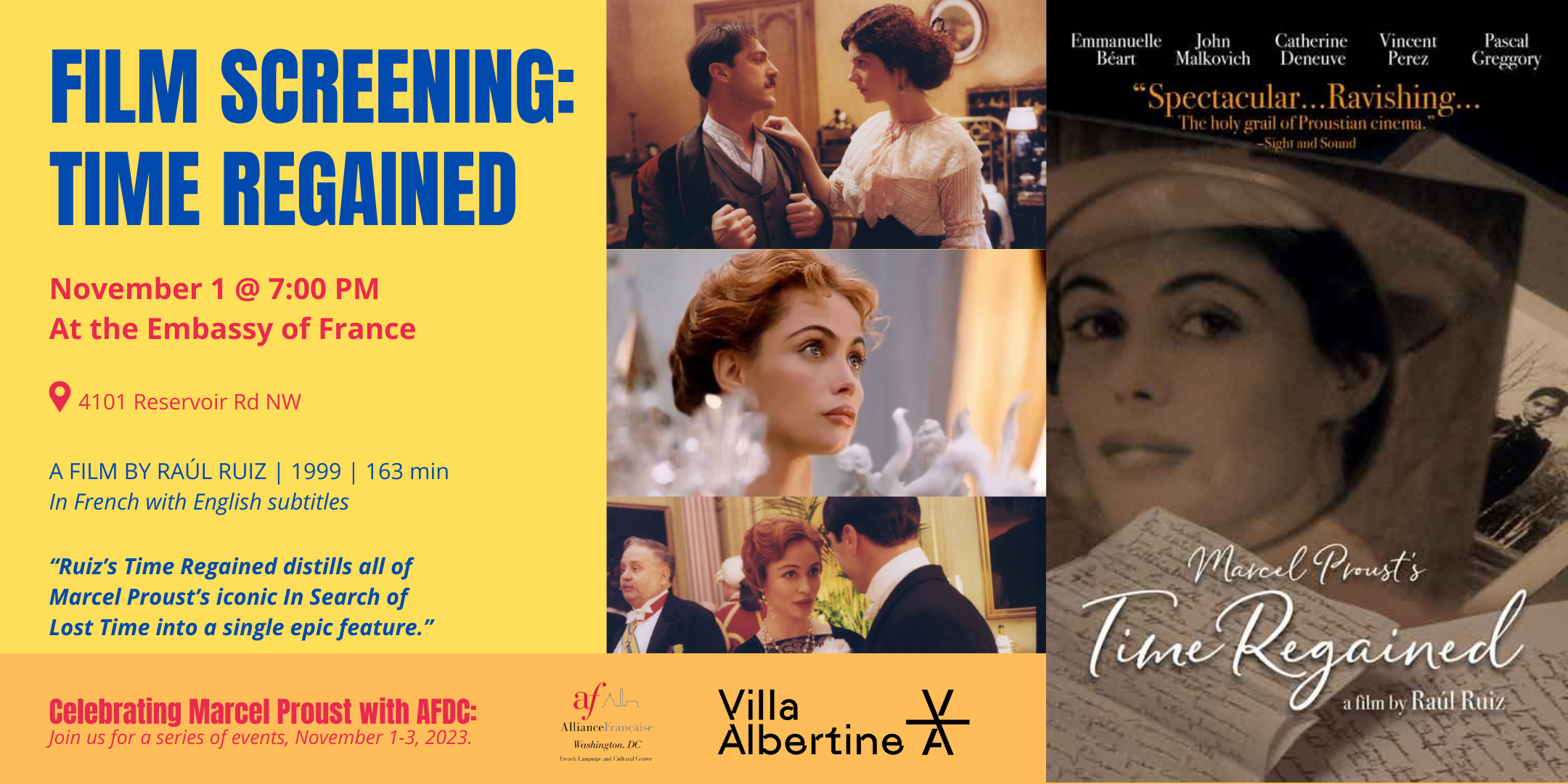 La Maison Française
4101 Reservoir Rd NW
Washington, DC, United States 20007
November 1, 2023
The Villa Albertine and the AFDC wanted to celebrate France's most prolific 20th century author, Marcel Proust in 2021 (150th birth anniversary) and 2022 (100th death anniversary). However, the pandemic precluded us from launching the project earlier. This year, 2023, marks the 110th anniversary of the publication of the first volume of À la recherche du temps perdu / In Search of Lost Time, so this long-coming project is a true celebration of Literature. This screening is part of a series of events dedicated to Marcel Proust in partnership with the Alliance Française of Washington D.C. Join us also for a Panel Discussion about the relevance of Marcel Proust today at the AFDC on November 2nd, and a Proust Reading Night at the Maison Française on November 3rd.
TIME REGAINED (Original title : "Le temps retrouvé")
Directed by Raúl Ruiz, 1999, 2h42, France
Movie in French with English subtitles
Raúl Ruiz's most ambitious literary adaptation and considered his greatest cinematic achievement. An Official Selection at both the Cannes and New York Film Festivals and starring an outstanding cast of international film stars, including Catherine Deneuve, John Malkovich, Emmanuelle Beart, and Vincent Perez, Ruiz's Time Regained distills all of Marcel Proust's iconic In Search of Lost Time into a single epic feature.
The film opens in 1922, as Proust is on his deathbed pouring through old photographs that summon the events of his life. Gradually, we watch as his own experiences merge with his own literary creations. Idyllic memories of youth alternate with rich recollections of 19th century Parisian society where the drama of the Great War and the anxieties of the emerging modern era are skewered in the spectacular staged soirees and lush grand parties. In Ruiz's deft cinematic hands the film becomes a phantasmagorical comedy of manners as well as a powerful reflection on cinema's ability to seize and preserve moments of time. The result is a montage of moving snapshots and feverish dreams that makes the film the ultimate in Proustian cinema.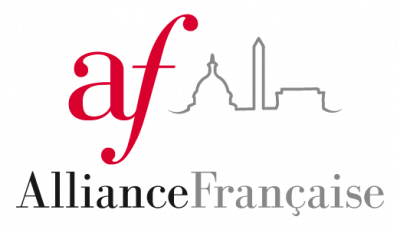 Alliance Française is the leading center for French language, French culture and francophone resources in Washington DC.
Sign up to receive exclusive news and updates