Princeton French Film Festival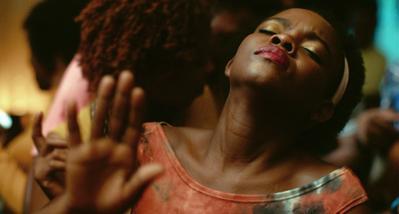 The French & Francophone Society of Princeton University is delighted to invite you to the first edition of the Princeton French Film Festival that will take place from April 16-28, 2023.
Join us for the Princeton French Film Festival! Organized in collaboration with local and international schools and organizations, including Cinémathèque Albertine (Face Foundation) and Institut Français Cinéma, the first edition of this festival presents award-winning and emerging directors from several Francophone countries. 
All films will be screened on Princeton University's campus in the original language(s) and with English subtitles. Open to the public. Tickets are free but registration is required.
Screenings include: 
Sunday, Apr 16 – 6:30 PM: Animal by Cyril Dion followed by a Q&A with Share my Meals' team
The place of mankind among the living is the main topic. At the instigation of Cyril Dion, who already gave us his vision with his award-winning Tomorrow (2015), and the primatologist Jane Goodall, two teenagers embark on an extraordinary quest: to find another way of living alongside other species, more as roommates than predators. To do so, they will travel and meet with scientists and activists all over the globe.
Wednesday, Apr 19 – 6:30 PM: Gagarine by Fanny Liatard & Jérémy Trouilh followed by a discussion and Q&A with with Chayma Drira (New York University & Villa Albertine) and Prof. Steve Puig (St John's University)
Youri, 16, has lived all his life in the Cité Gagarine, a vast red-brick housing project on the outskirts of Paris. From the heights of his apartment, he dreams of becoming an astronaut. But when plans to demolish his community's home are leaked, Youri joins the resistance. With his friends Diana and Houssam, he embarks on a mission to save Gagarine, transforming the estate into his own "starship" – before it disappears into space forever. The film was shot on the cusp of the actual demolition of the Cité Gagarine housing project in collaboration with its residents in Ivry-sur-Seine.
Sunday, Apr 23 – 6:30 PM: Happening by Audrey Diana followed by a discussion with Princeton University's graduate students Sophia Millman and Clément Génibrèdes
France, 1963. Anne is a bright young student with a promising future ahead of her. But when she falls pregnant, she sees the opportunity to finish her studies and escape the constraints of her social background disappearing. With her final exams fast approaching and her belly growing, Anne resolves to act, even if she has to confront shame and pain, even if she must risk prison to do so… Based on Nobel-prize winner Annie Ernaux's eponymous novel.
Wednesday, Apr 26- 7 PM: Lingui, the sacred bonds by Mahamat Saleh Haroun
On the outskirts of the capital of Chad, determined single mother Amina (Achouackh Abakar Souleymane) works tirelessly to provide for herself and her 15-year-old daughter Maria (Rihane Khalil Alio). When Amina discovers Maria is pregnant and does not want a child, the two women begin to seek out an abortion, condemned by both religion and law. Fighting to procure this simple yet inaccessible procedure, they must navigate a patriarchal network of doctors, relatives, and neighbors. In the process, mother and daughter forge a connection stronger than any they've ever known.
Friday, Apr 28 – 7:30 PM: Freda by Gessica Généus followed by a discussion and Q&A with director Gessica Généus, Gil Sander Joseph '25, and Prof. Johnny Laforêt 
Freda lives with her family in a poor neighborhood of Port-au-Prince, Haiti. They make ends meet thanks to their small street shop. Faced with precarious living conditions and the rise of violence in Haiti, each of them wonders whether to stay or leave. Freda wants to believe in the future of her country.
Sign up to receive exclusive news and updates