Persepolis at the Academy Museum of Motion Pictures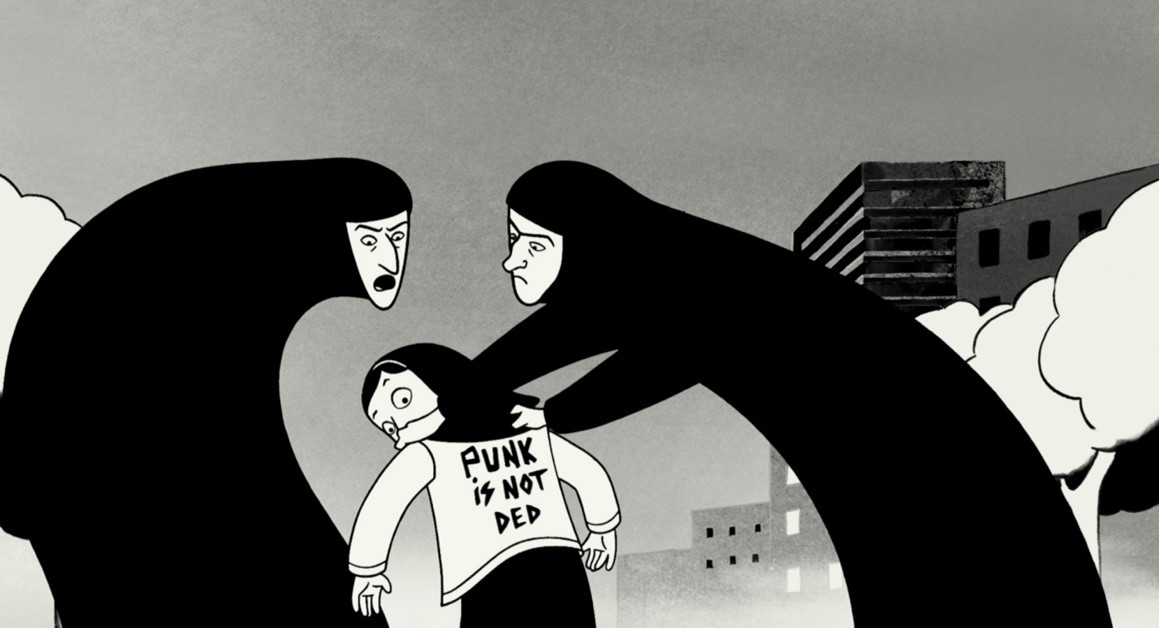 Academy Museum of Motion Pictures, David Geffen Theatre
6067 Wilshire Blvd
Los Angeles, 90036
November 29, 2023 | 7:30 pm
Marjane Satrapi's acclaimed movie Persepolis (2007) plays at the Academy Museum on November 29, 2023 at 7.30PM.
When Marjane Satrapi was nominated for Animated Feature Film, with co-director Vincent Paronnaud, she became the first woman in the history of the Oscars to have garnered such a nod. Winner of the Cannes Jury Prize, Persepolis is based on Satrapi's biographical graphic novel of the same name, which follows a precocious young girl in Tehran who comes of age during the country's 1979 revolution and the Iran-Iraq war. Like the graphic novel, the film is in black-and-white and uses traditional animation techniques, achieving a striking palette that remains timeless. This explains why it was selected by the Short Films and Feature Animation Branch of the Academy for the Branch Selects screening series, a weekly series screening every Wednesday at 7:30PM that represents distinct disciplines of moviemaking.
DIRECTED/WRITTEN BY: Marjane Satrapi, Vincent Paronnaud.
WITH: Chiara Mastroianni, Catherine Deneuve, Danielle Darrieux, Simon Abkarian.
35mm. 2007. 96 min. France. B&W. French. Rated PG-13.
For more information and to get tickets, click here
Sign up to receive exclusive news and updates