NOVA FRONTIER FILM FESTIVAL 5th Edition – Exile and Belonging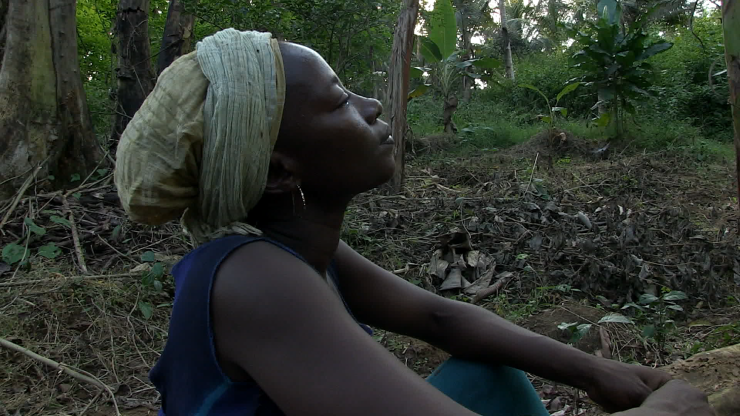 Celebrating its 5th anniversary, Nova Frontier Film Festival (NFFF), in partnership with the Billie Holiday Theatre, returns in person from June 24 to June 26, 2022.
Centered on the theme of Exile and "Belonging," this year's selection of films (spanning from Narrative to Experimental to Documentary works, short and feature-length) grapple with existential questions related to uprootedness, departing, returning, belonging, motherhood, and home as a metaphor for, and extension of, Mother Earth.
The 2022 edition of the NFFF includes conversations, panels, and performances led by filmmakers, academics, and activists in-tune with the spirit and ethos of the festival. 
Discover the French productions!
Monchoachi, La Parole Sovaj, Arlette Pacquit (Martinique)
Documentary | 68 Mins | Raged PG
Retired from the world and living in the foothills of Mount Vauclin in Martinique, Monchoachi writes every afternoon following his morning walk in the forest. Poet, philosopher, and essayist, he seeks to develop wild thoughts: those that are detached from the Occident, and thus truly free. His work represents the strength of resistance and creation in the face of violent contemporary society. Monchoachi's journey explores our place in the world, in relation to Nature, the Word and the Sacred.
Lev la tet dann fenwar?/In the Bollowing night, Erika Etangsalé (Réunion)
Documentary | 51 Mins | Rated PG
Jean-René is a retired workman living in Mâcon, France since his emigration from Reunion Island at the age of 17. Today, for the first time ever, this quiet man recounts his story to his daughter. His journey is interspersed with enigmatic dreams and pains rooted in France's colonial past.
The prison promise (La promesse du bagne), by Joseph Degramon Ndjom (Cameroon)
Documentary | 55 Mins | Rated PG
While they were still prisoners, Uncle Detyr and his companion Adèle made a promise to start a new life together once they became free. Now, they are living in the village of Nkonga in Cameroon and hope to fulfill their promise, but they encounter opposition from their families.
973, Ashim Bhalla et Stany Coppet (Guyane Française)
Drama | 15 Mins | Rated PG
French Guiana, South America: When two armed men enter the Amazon rainforest on a clandestine mission, one of them emerges with a darker soul.
Bantú Mama, Ivan Herrera (Dominican Republic) 2021
Drama | 1H 17 Mins | Rated PG
Emma a French woman of African descent manages to escape after being arrested in the Dominican Republic. She finds shelter in the most dangerous district of Santo Domingo, where she is taken in by a group of children. By becoming their protégée and maternal figure, she will see her destiny change inexorably.
Emma is (played by Clarisse Albrecht who is also a co-executive producer and co-screenwriter of the film).
Discover the program HERE.
Sign up to receive exclusive news and updates