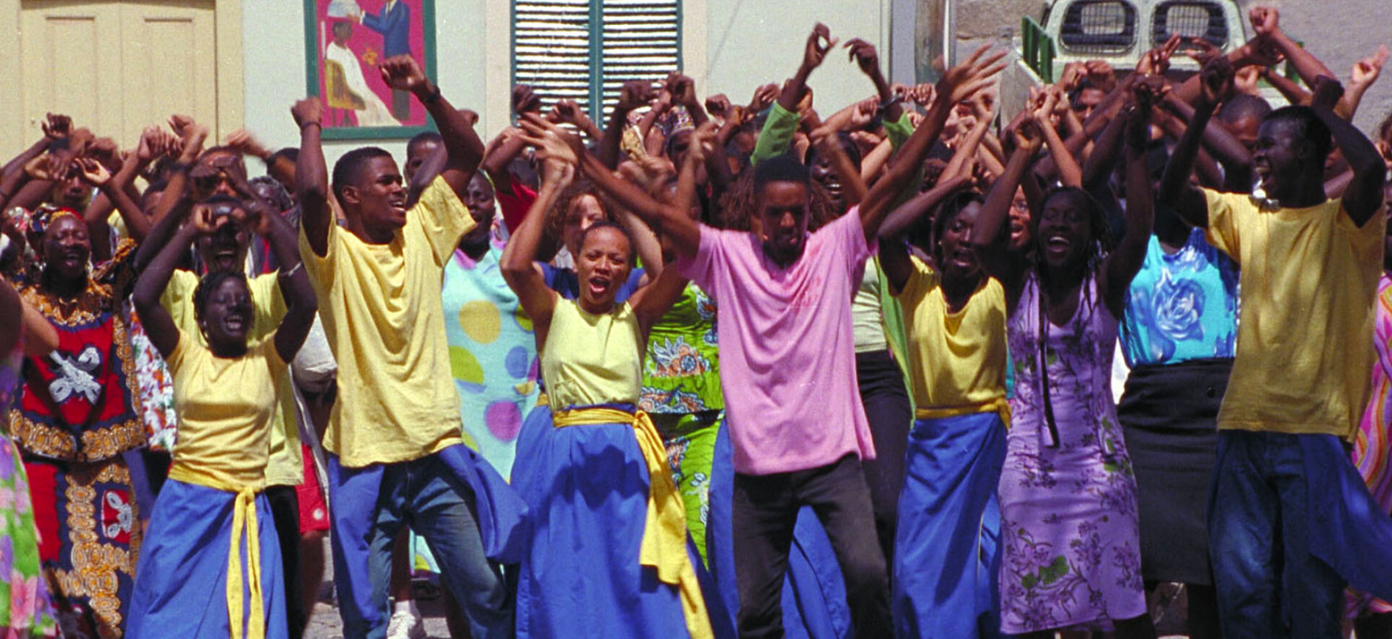 Riverside Park - Pier I
500 W 70th St On the Hudson River in Riverside Park
New York, US 10023
July 28, 2023 | 8:30 pm
Friday, July 28 | Riverside Park, Pier I
Nha Fala (My Voice)  
Directed by Flora Gomes 
With Fatou N'Diaye, Jean-Christophe Dollé, Angelo Torres, Naka Ramiro 
Choreographers: Clara Andermatt & Max-Laure Bourjolly
2002, Comedy-Musical, 1h50, Portugal-France-Luxembourg-Cape Verde (Courtesy of Institut Français)
In Cabo Verde, singing and dancing is at the heart of social life, but young Vita is forbidden to sing due to an ancestral family curse. During her time in Paris, she meets Pierre, a musician who uncovers her beautiful voice and persuades her to record a song. Terrified of the consequences, Vita returns home to confront her fears and face tradition.
In Kabuverdianu and French with English subtitles  
Free and open to the public (no ticket needed)
Presented in partnership with the African Film Festival and Summer on the Hudson.
Films on the Green returns for its 15th edition with a selection of free screenings across nine parks in Manhattan and Brooklyn from June 2 to September 8, 2023. Celebrating the art of dance in film, the festival features 12 stunning features that highlight dance as a universal language that connects cultures and people through the magic of cinema. Join us for a mesmerizing cinematic journey through the world of dance in New York City parks! 
#FilmsontheGreen
Sign up to receive exclusive news and updates