New Directors New Films Festival 2022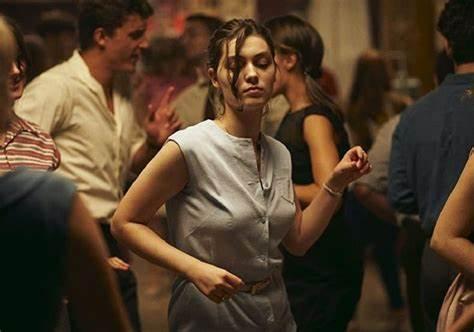 Film at Lincoln Center and The Museum of Modern Art announce the 51st edition of New Directors/New Films (ND/NF), April 20–May 1. For more than half a century, the festival has celebrated filmmakers who speak to the present and anticipate the future of cinema, and whose bold work pushes the envelope in unexpected, striking ways. This year's festival will introduce 26 features and 11 shorts, a total of 39 directors, 21 of which are women, to filmgoers in theaters at both FLC and MoMA.
This year's new directors look inwards and draw on events past and present to reflect on our collective humanity. Together, these films reaffirm the creative power of cinema to see, critique, and inspire the way we live.
France will be honored with two films. Opening the festival is Audrey Diwan's Happening, the winner of the 2021 Venice International Film Festival's prestigious Golden Lion, a gripping portrait of a young woman's attempts to secure an illegal abortion in 1960s France. Onoda – 10,000 Nights in the Jungle by Arthur Harari will be screened.
ND/NF will close with The African Desperate, a frantic, wildly engaging debut feature from Martine Syms, rushing through 24 hours in the life of Palace (Syms's fellow visual artist Diamond Stingily) on a hazy, often hilarious, and occasionally surreal trip through those moments where one's life feels on the precipice. The rest of the lineup showcases work from a broad geographic range, with films from China, India, Norway, Argentina, Mexico, South Korea, France, and Rwanda; prizewinners from Berlin (Robe of Gems), Sundance (Dos Estaciones, Nanny), and Venice (Pilgrims, Full Time, White Building); and many feature debuts.
Discover the full program here! 
Sign up to receive exclusive news and updates