MyFrenchFilmFestival: 12th edition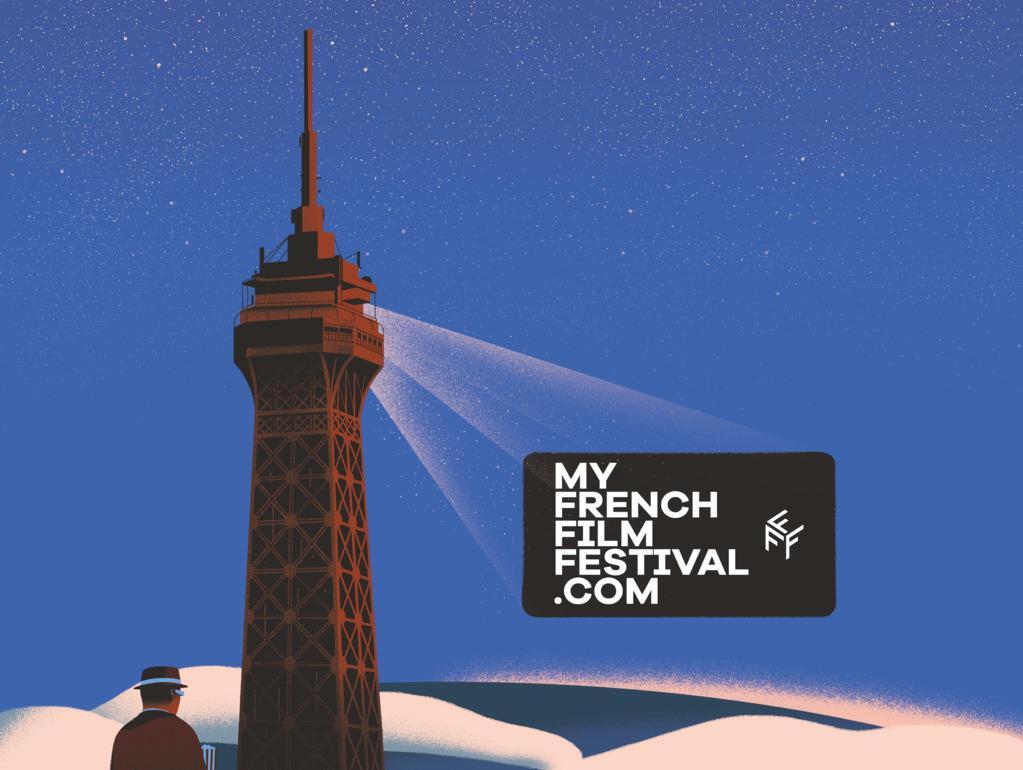 January 14 - February 14, 2022
UniFrance is organizing the 12th edition of MyFrenchFilmFestival, which will take place from January 14 to February 14, 2022!
MyFrenchFilmFestival is back with 30 films on offer: features and shorts, all subtitled in 10 languages and available worldwide between January 14 and February 14, 2022. 
Featuring amazing movies such as Teddy, The Monopoly of Violence, Gallant Indies, The Night Doctor or Hold Me Tight, the multiple thematic sections of the festival (Night Tales, Bold Youth, French and Furious, etc.) are reflecting the diversity and vitality of French-language cinema,
MyFrenchFilmFestival's concept aims to highlight the young generation of French-speaking filmmakers and allows Internet users around the world to share their love of French cinema.
Internet users are encouraged to rate all movies and leave their comments on the website. Usually, the program includes three heritage films, as well as several Francophone movies: two Canadian films, two Belgian films, and one Swiss film.
The Juries of Filmmakers and the International Press meet in Paris during the festival to determine the winners. The winning films will be shown on board Air France aircraft for a period of 6 months. 
In 2021, the eleventh edition recorded more than 13 million views in more than 200 territories! 
Films are available on MyFrenchFilmFestival.com but also Cinessance, Film Movement +, France Channel, InDemand, Mowies, TV5MONDE Cinema on Demand, Apple TV, Google Play, MUBI, Amazon Instant Video.  
For more information about the festival and its programation, please click here to visit MyFrenchFilmFestival website.

Founded in 1949 and strengthened thanks to its merger with TV France International in 2021, UniFrance is the organisation responsible for promoting French cinema and TV content worldwide.
Located in Paris, UniFrance employs around 50 staff members, as well as representatives based in the U.S., in China, and soon in Japan. The organisation currently brings together more than 1,000 French cinema and TV content professionals (producers, filmmaking talents, agents, sales companies, etc.) working together to promote French films and TV programmes among foreign audiences, industry executives and media.
 
Sign up to receive exclusive news and updates