MUR MURS: Documentaries From Agnès Varda at Metrograph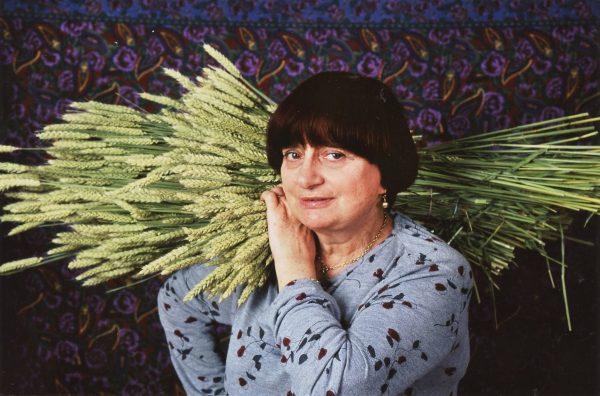 Metrograph
7 Ludlow St
New York, US 10002
May 26 - June 1, 2023
Join us at Metrograph for a retrospective of Agnès Varda's documentaries Murs Murs, Daguerréotypes and The Gleaners and I.
While the Nouvelle Vague filmmakers were, as a group, engaged with the intrinsically documentary quality of cinema, taking movies out of the studios and into the street, none were so deeply involved with nonfiction throughout their careers as Agnès Varda, who'd been an established photojournalist years before making her first feature, and who would routinely alternate between fiction and nonfiction modes—often in the same film. Here you can follow the trajectory of Varda's inspired documentary work through the years in three landmark films:
Daguerréotypes (1975)

Unable to stray far from home while she was nursing her newborn son, Varda decided she would make a movie from her doorstep, interviewing shopkeepers, neighbors, and random passers-by on the street outside her Paris apartment, Rue Daguerre—named for Louis Daguerre, pioneer of early photography. Going no further than the electric cable she ran out of the apartment that was powering her equipment, by merely prompting the people on the block to speak of their lives, loves, and dreams, Varda finds a microcosm of the whole of Paris—and perhaps the wider world.
Returning to Los Angeles, where she'd lived and worked in the late '60s, in 1979, Varda became fascinated by the festively colorful murals that were found, and fast disappearing, throughout the city. The product of that fascination was Mur Murs, an exuberant documentary mash note to Southern California that discusses these vibrant works of public art, the artists who make them, and the diverse communities—from Chicano East L.A. to Venice Beach—that they brighten with their presence.
A creative rebirth for its director, docu-essay The Gleaners and I finds the ever-curious, inventive Varda eagerly harnessing the possibilities of new, lightweight digital cameras to provide a 21st-century perspective on a recurring subject of 19th-century painting: the gleaners who followed in the wake of seasonal harvests, picking up the stray wheat stalks that farmers left behind. Celebrating the resourcefulness of modern-day food scavengers while observing the wasteful processes of big agribusinesses and the grocery store chains that they service, Varda finds kindred spirits, offering up an exemplary instance of her own hand-crafted filmmaking process as a rebuke to an increasingly corporatized, extravagant movie industry.
Sign up to receive exclusive news and updates