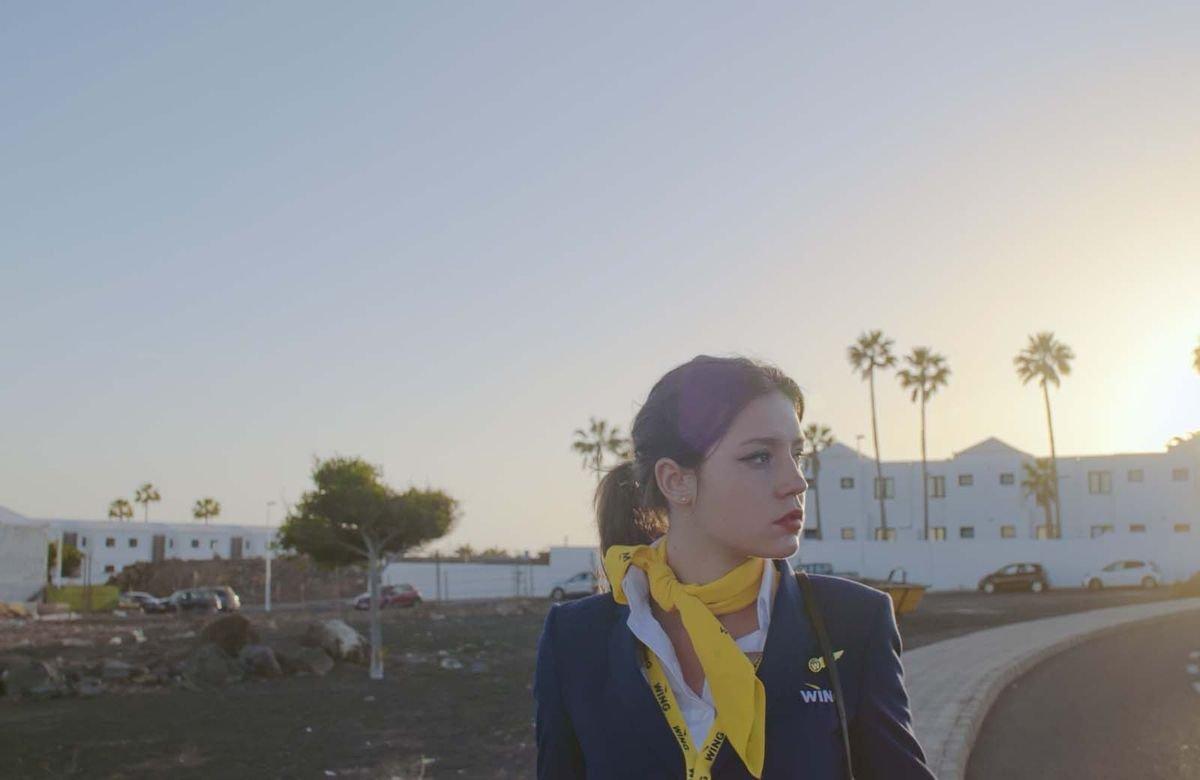 First Look, the Museum's acclaimed festival of innovative new international cinema, introduces New York audiences to formally inventive works that seek to redefine the art form while engaging in a wide range of subjects and styles. The festival's eleventh edition, First Look 2022 will take place in the Museum's two theaters, with filmmakers appearing either in person or via live video. The "Working on It" program, which offers a lab-like environment for works-in-progress screenings, workshops, and discussions, will take place during the day on March 16, 17, and 18.
The Museum of the Moving Image will host this festival welcoming five French movies.
PROGRAM
Zero Fucks Given (Rien à foutre)
FRIDAY, MARCH 18, 7:00 PM
New York premiere
Dirs. Julie Lecoustre, Emmanuel Marre. France/Belgium. 2021, 112 mins. In French with English subtitles. DCP. Toeing a fine line between documentary portraiture and archly pop fiction that evokes sixties Godard, Lecoustre and Marre's boldly conceived, thrillingly singular debut renders the disconnected existence of Cassandre (Adèle Exarchopoulos, perfect), a seemingly carefree flight attendant for a budget airline, with the flat primary color tones and melancholic detachment of Hopper paintings. Starting as a sharply deadpan, basement-level study of the global service economy, the film gradually blossoms into a devastating depiction of personal loss amid the profound social and spiritual deficits of our age.
Listen to the Beat of Our Images
SATURDAY, MARCH 19, 12:30 PM
New York premiere
Dirs. Audrey and Maxime Jean-Baptiste. France/French Guiana. 2021, 15 mins. In French with English subtitles. DCP. Recovering a history of colonial expropriation in Kourou, French Guiana, where, in 1964, France established its Guianese Space Center by displacing 600 Guianese villagers, the Jean-Baptistes' archival film orchestrates a mesmerizing soundtrack to conjure a pellucid mental image of a lost time before the Europeans.
A Thousand Fires
SUNDAY, MARCH 20, 12:30 PM
North American premiere
Dir. Saeed Taji Farouky. France, Switzerland, Netherlands, Palestine, Myanmar. 2021, 90 mins. In Burmese with English subtitles. DCP. This ravishing film follows the tireless Thein Shwe and his family as they eke out a life drilling for oil in the fields of Magway, Myanmar. Tracing ineluctable cycles of life and death on multiple levels—natural, social, spiritual, and economic—A Thousand Fires accomplishes a rare feat, successfully balancing the universal and the particular without compromising the dignity of those with whom it was made.
Feathers
SATURDAY, MARCH 19, 3:45 PM
United States premiere
Dir. Omar El Zohairy. Egypt, France, Netherlands, Greece. 2021, 112 mins. In Arabic with English subtitles. DCP. In his auspicious debut feature, a surreal absurdist parable, El Zohairy conjures an entire, self-contained universe around the story of a working-class Egyptian family, whose meekly long-suffering housewife is forced to fend for herself and her children when their overbearing patriarch is suddenly and inexplicably transmogrified into a chicken. Recipient of the Grand Prix at Cannes 2021 Critics' Week. A Grasshopper Film release.
Faritra
SATURDAY, MARCH 19, 3:45 PM
North American premiere
Dir. Tovoniaina Rasoanaivo, Luck Razanajaona. Madagascar. 2021, 78 mins. In Malagasy with English subtitles. DCP. This startlingly candid observational documentary takes place almost entirely inside a juvenile prison in Madagascar, where young boys rough-house, barter, gamble, and recount the conditions and incidents that led to their incarceration—both to the filmmakers and each other as they pass around the camera and slide provocatively between roles. 
Find more information and discover the full program here!
Sign up to receive exclusive news and updates