Mohamed Mbougar Sarr in Conversation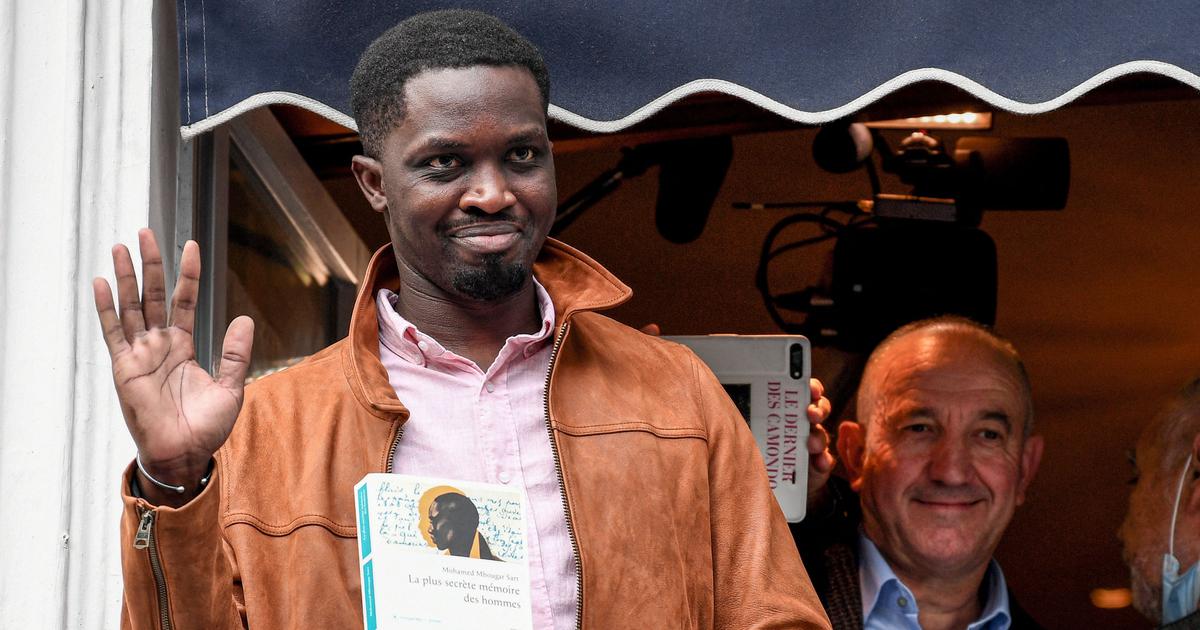 Join us for three special conversations with Mohamed Mbougar Sarr, 2021 winner of the Prix Goncourt for his fourth novel, THE MOST SECRET MEMORY OF MEN. English translations of this book will be on sale, and a book signing will follow each talk. Sarr is currently on tour around the United States with Villa Albertine.
Georgia Tech | Monday, Oct. 23 | 11:45 a.m. – 2:00 p.m.
Memory, Identity, and Literature: Mohamed Mbougar Sarr in Conversation with Stéphanie Boulard
Price Gilbert Memorial Library, Scholars Event Theater (Room 1280), 686-704 Cherry St NW, Atlanta, GA 30332
Click here for more information and to register.
Emory University | Monday, Oct. 23 | 6:00 – 7:30 p.m.
Subha Xavier, Felwine Sarr, and Ninon Vessier in Conversation with Mohamed Mbougar Sarr
Goodrich C. White Hall Room 208, 301 Dowman Dr, Atlanta, GA 30322
Click here for more information.
Duke University | Tuesday, Oct. 24 | 1:00 – 3:00 p.m.
The Zulu Tolstoy or Seven Theses on Literature and the Universal: A Conversation with Mohamed Mbougar Sarr
Holsti Anderson Family Room, 153 Perkins Library, Campus Dr, Durham, NC 27708
Attendance also possible via Zoom.
Click here to register.
Mohamed Mbougar Sarr was born in Dakar, Senegal, in 1990. He studied literature and philosophy at the School for Advanced Studies in Social Sciences (EHESS) in Paris. In 2021, Sarr became the first writer from sub-Saharan Africa to be awarded France's oldest and most prestigious literary prize, the Prix Goncourt, for his fourth novel The Most Secret Memory Of Men (trans. by Lara Vergnaud, Other Press). In this gripping literary mystery and coming-of-age novel, Sarr unravels the fascinating life of a maligned Black author, based on Yambo Ouologuem. The text has been widely acclaimed: David Diop called it a "magnificent novel that also offers a profound reflection on the resonance of literature in our lives" and Leïla Slimani commented that: "a love letter to literature, this novel is already a classic and it will haunt you".
Sign up to receive exclusive news and updates