Medical Projections: Surgery, Disease, Physiology, and Health in Early Cinema (1892-1909)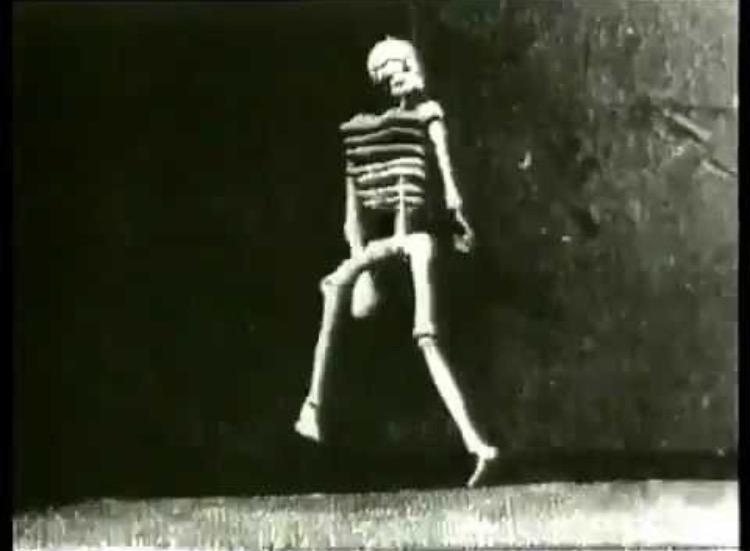 Block Museum of Art
Northwestern University
40 Arts Circle Drive
Evanston, US 60208
April 6, 2023 | 7-9pm
This program assembles a rich selection of late-nineteenth and early-twentieth century films that reflect the medical community's growing interest in using cinema as a tool for documentation, diagnosis, and self-promotion, and the general public's interest in the human body as a site of spectacle.
The films in this program, drawn from archival collections across the US, Europe, and Latin America, reveal the many ways that early cinema shaped popular awareness around medicine and health. With introduction and commentary by guest curator Patrick Friel.
The program includes the following French films :
Selected Chronophotographic Films (1892-1900, Étienne-Jules Marey and Associates, 5 min total, France) courtesy of Cinémathèque française
The Merry Skeleton [Le Squelette joyeux] (Unknown Director, 1897, 1 min, France, Lumière) courtesy of Institut Lumière
La Séparation des sœurs siamoises (Eugène-Louis Doyen, doctor, and Clément Maurice, cameraman, 1902, 4 min, France) courtesy of Centre national du cinéma et de l'image animée (CNC)
Turn-of-the-Century Surgery [Chirurgie fin de siècle] (Unconfirmed attribution to Alice Guy, 1900, 2 min, France, Gaumont) and Spirochaeta Pallida (Agent de la Syphilis) (Jean Comandon, 1909, 4 min, France, Pathé) Courtesy of Gaumont Pathé Archives
Presented in conjunction with the exhibition The Heart's Knowledge: Science and Empathy in the Art of Dario Robleto, this series explores representations of the inner workings of the human body and the celestial mechanics of the cosmos throughout the history of cinema. 
Sign up to receive exclusive news and updates