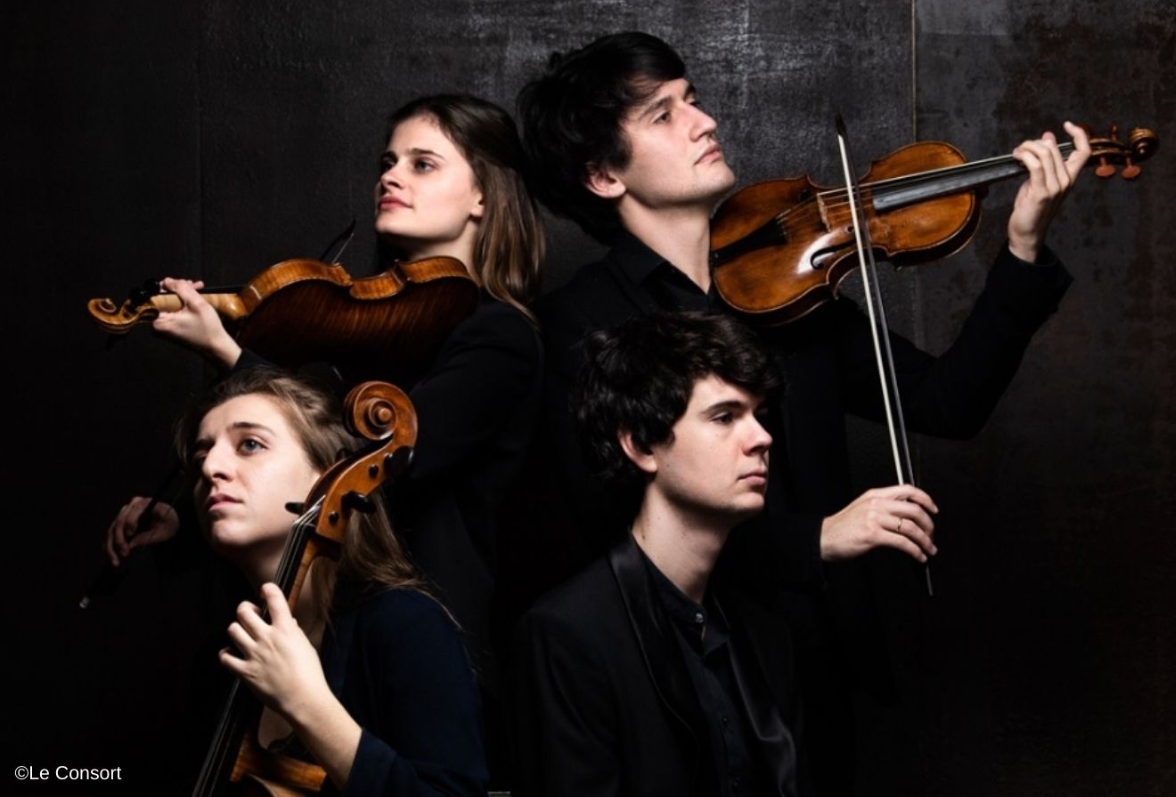 September 12 - November 9, 2023
A Journey Through Baroque Europe !
Paris-based Le Consort is a leading baroque chamber ensemble comprising four young musicians who interpret the trio sonata repertoire with enthusiasm, sincerity, and modernity. Making their U.S. debut in the 2023-24 season, join Le Consort for a whirlwind tour through Italy, England, Germany, and France, illustrating the immense expressive range and creativity of Bach, Vivaldi, Corelli, Purcell, Rameau, and others. The program features two magnificent settings of "Follia"—the era's most recognizable melody, and one which still resonates today.
More info here.
11/3/2023 | First Presbyterian Church of Asheville | 40 Church St, Asheville, NC 28801 | 7:30pm
11/5/2023 | Comstock Hall | 105 West Brandeis Ave. Louisville, KY 40208 | 3pm
11/7/2023 | Armstrong Auditorium | 14400 S. Bryant Road, Edmond, OK 73034 | 7:30pm
11/8/2023 | First Congregational Church | 2345 Channing Way, Berkeley, CA 94704 | 7:30pm
11/9/2023 | Samueli Theater | 615 Town Center Dr, Costa Mesa, CA 92626 | 7:30pm
Sign up to receive exclusive news and updates