"La Grande Boucle": A Story of French Cyclisme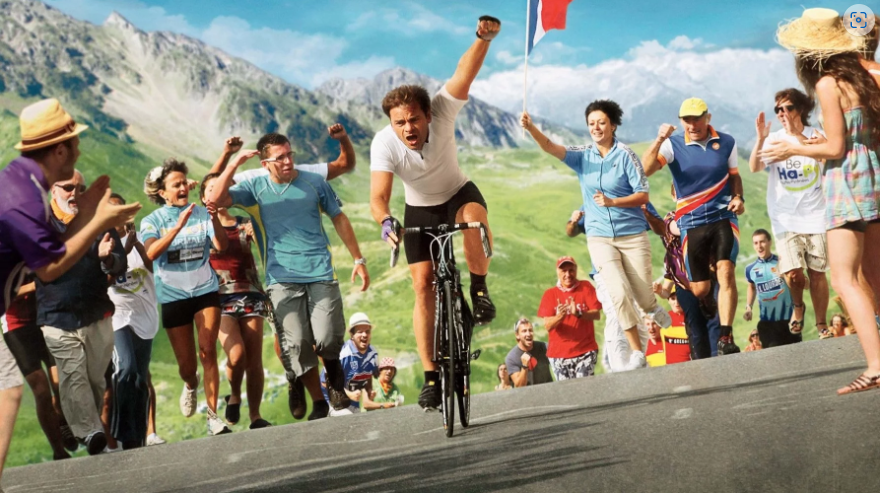 La Maison Française
4101 Reservoir Rd. NW
Washington, US 20007
May 9, 2023 | 7pm
After his boss fires him and his wife leaves, a Tour de France fanatic decides to ride the course just days ahead of the pros.
In preparation for the 2024 Olympic Games in Paris, the Embassy of France and the Maison Française are organizing a series of film screenings related to athletics. Movie in French with English subtitles.
Synopsis: The Tour de France is one of François' passions. After he is fired from his job and abandoned by his wife, he goes off to bike the route of the Tour one day ahead of the pros. Alone at first, he is soon joined by others, inspired by the challenge he has set. The obstacles are legion, but the story of his exploit spreads. The media chatters, spectators cheer, and the leading cyclist of the Tour is furious: François must be stopped!
Sign up to receive exclusive news and updates