La Folie des Grandeurs: How the Eiffel Tower's Influence on Painters Extends Far Beyond its Physical Form | Oct 30, 2023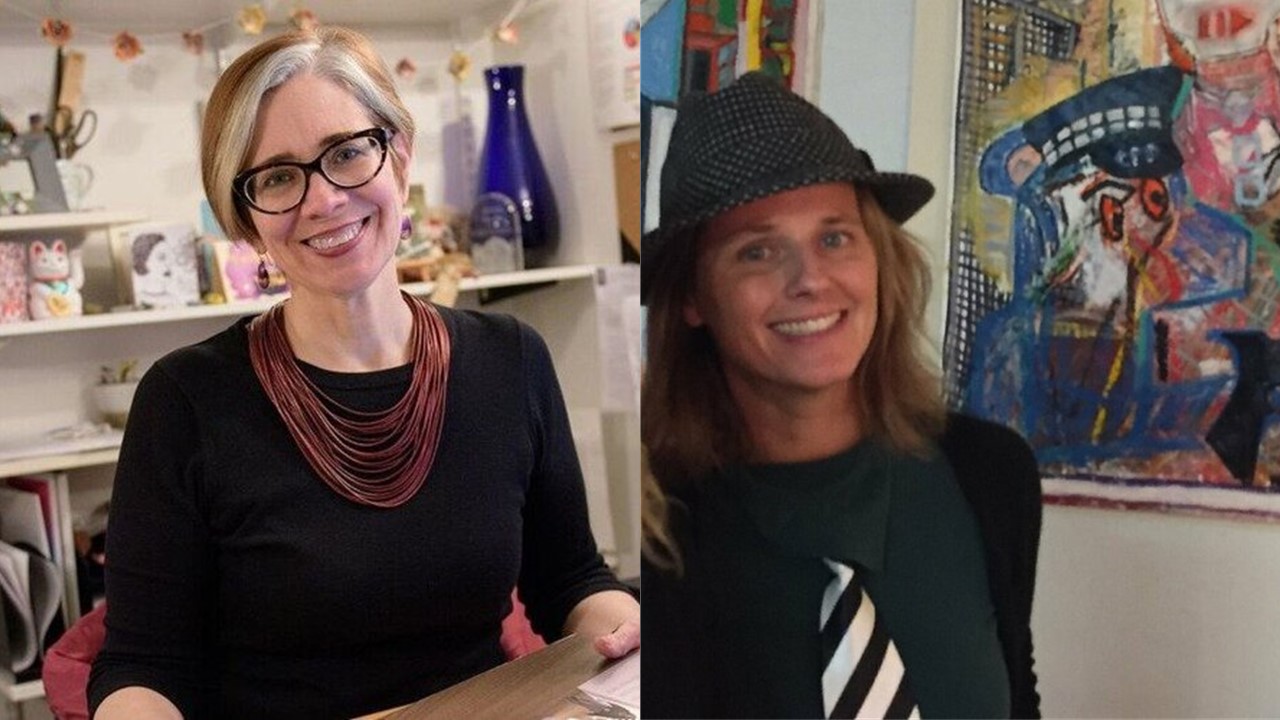 Alliance Française de Chicago
810 N Dearborn St
Chicago, IL, USA 60610
October 30, 2023 | 6:30-7:30pm
Join in for a perceptive discussion on France and Chicago's relation to self-taught art/outsider art/art brut, and how architecture transcends the physical form while shaping innovative artistic narratives. A conversation starring Debra Kerr, President and CEO of Intuit (Center for Intuitive and Outsider Art) and Tiphanie Babinet, Fouder & Director of the Hana Pietri Gallery. 
Thanks to Hana Pietri Gallery, the Alliance Française, in partnership with Villa Albertine, is showing 18 versions of Chicago self-taught painter Maurice Sullins' iconic muse; the Eiffel tower.
The exhibition will be on view at the Alliance française from September 27 to December 15.
Join us on October 30 for a fascinating conversation between Tiphanie Babinet, founder of the gallery that represents the artist exclusively, and Debra Kerr, president and CIO of the director of the Center for Intuitive and Outsider Art : Intuit. Together, they will evoke the particular figure of this self-taught and prolific painter, fascinated by the Eiffel Tower, represented sometimes faithfully, sometimes as a tutelary abstract form.
About Maurice Sullins
Over the course of his short career spanning fifteen years (1970-1985), Maurice Sullins worked in near isolation and never showed his paintings. He stopped painting in 1986 at which time he was introduced to a columnist at the Chicago Tribune who wrote an enthusiastic article about his paintings and persona. This attracted collectors from around the country and resulted in a retrospective at the Illinois State Museum in 1988. The exhibition received critical acclaim and the following year, the SEITA Museum in Paris held a solo show for him on the occasion of the centennial celebration of the Eiffel Tower.
​His works, set in brilliantly imagined scenes in Tahiti, France, Spain and Chicago, often reference European or American masters. While he never copied other artists, he transformed and constructed famous recognizable motifs into his own fresh and unique painterly language, believing his purpose was to continue their great work.
About Debra Kerr
Debra Kerr, with 17 years at the John G. Shedd Aquarium, including a stint as executive vice president from 1999 to 2010, now brings her expertise to Intuit as President and CEO. She's also an instructor at Northwestern University's School of Professional Studies, where she earned a teaching excellence award in 2013 for her course on Successful Museum Management in Today's Environment. An active member of the American Alliance of Museums, Deb has served on various boards, including the Merit School of Music and the National Veterans Art Museum. She's been involved with the Association of Zoos and Aquariums and the International Association of Amusement Parks and Attractions, chairing committees and teaching management courses. Additionally, Deb has contributed to the National Wildlife Federation's Great Lakes Leaders Council and is a sought-after speaker on topics like museum relevance, teen empowerment, and public engagement for social causes.
About Hana Pietri Gallery & Tiphanie Babinet
Hana Pietri is an artist-run platform, a studio, gallery + art production space that promotes self-taught and contemporary artists through engaging exhibitions and special projects. Each initiative aims to cultivate an inclusive culture, strengthen bonds between communities and contribute to sustainable efforts that bring lasting, positive change on a local and international scale.​ All projects, including exhibition opening and closing nights, discussions and collaborations are open to the public. In-person viewing of all projects outside of the scheduled public events are by appointment and can be seen virtually on this site. The platform is located in the 350 N. Ogden building in Chicago.
Tiphanie Babinet is a French/American artist and patron of the arts. Her artistic expression comes in many forms and includes open dialogues mixed with personal statements, constant collaborations and explorations of ideas. She founded Hana Pietri in 2012. It began as a salon, evolved into an art production company, became an alternative exhibition space and is now a mix of it all. It does not fall into a particular category. It is constantly evolving, adapting and responding to life in ways that are creative and inclusive of many different opinions.
​Contact : info@hanapietri.com
Exhibition open from September 27 to December 15 during the Alliance Française business hours.
Sign up to receive exclusive news and updates