Glory to the Heroes: An Afternoon with Bernard-Henri Lévy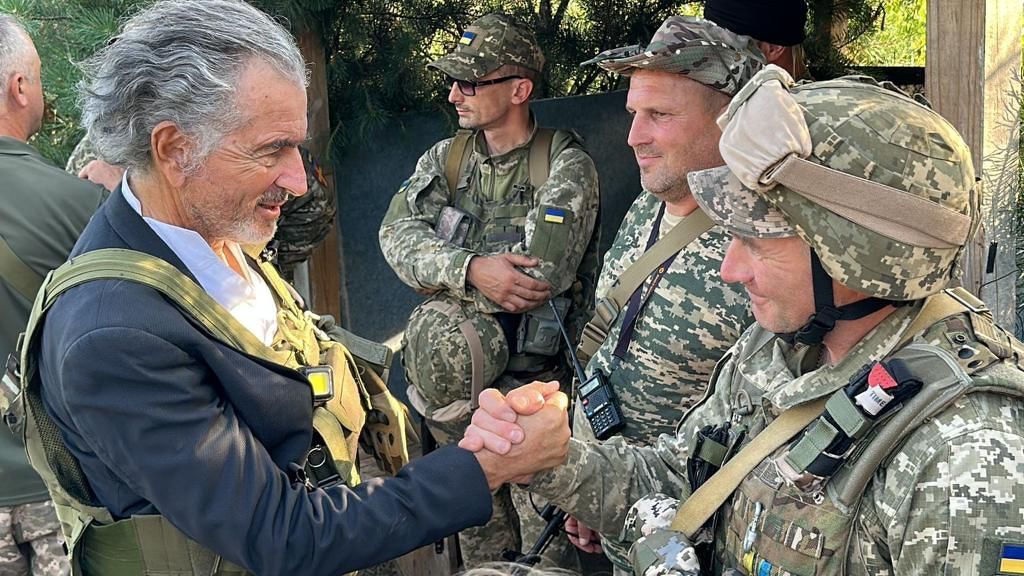 Landmark Theatres Sunset
8000 W Sunset Blvd
West Hollywood, CA 90046

December 10, 2023 | 1:00 pm
Glory to the Heroes will be showing in Los Angeles on Sunday, December 10, 2023
at Landmark Theatres Sunset. 
Join filmmaker Bernard-Henri Lévy for a Q&A after the 1:00pm show.

In June 2023, Russia destroys the Kakhovka dam in southern Ukraine and commits an unprecedented ecocide. In response, French philosopher and filmmaker Bernard-Henri Lévy returns to Ukraine to capture Ukraine's deep humanity despite the dire conditions, and a civilian resilience and resistance unlike any other. In GLORY TO THE HEROES, Lévy, along with his co-director Marc Roussel, spends the summer in eastern Ukraine recording for the world a passionate ode to Ukraine's courage on the battlefield while also depicting the overwhelming sorrow sowed by Russia's continuous attacks on civilians. On the ground during the Ukrainian counteroffensive, Lévy and Roussel embed with elite forces on the frontline. With unprecedented access, they capture the horrors of war, the hopefulness of the Ukrainian citizens and their optimism in the face of senseless destruction.
Sign up to receive exclusive news and updates