French Spotlight at 9th Edition of SR Socially Relevant Film Festival NY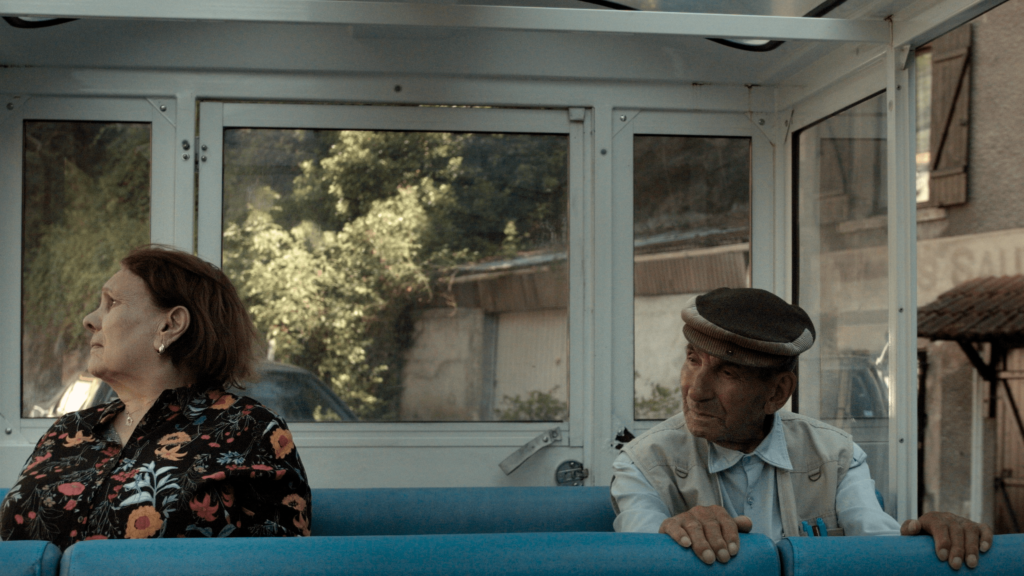 SR Socially Relevant Film Festival brings in its Ninth Season which shines a spotlight on international and local filmmakers who raise awareness of social issues. SRFF covers a broad range of socially relevant stories about racism, prejudice and discrimination, climate change, social injustice, immigration, empowering women and girls, human trafficking, indigenous rights, youth and children, disability, homelessness, LGBTQ rights and more. SRFF 2022 will run from March 16-27, 2022. This year, will be hybrid with a launch at Lincoln Center on March 16, followed by screenings at Cinema Village from March 18-20, with an online simulcast from March 17-27.
Their Algeria (Documentary Film)
With a Q&A with the Director Lina Soualem!
Lina's grandparents have decided to separate. Together, they came from Algeria to Thiers, in the middle of France, over 60 years ago. Side by side, they experienced this chaotic immigrant life. For Lina, their separation is an opportunity to question their long journey of exile, as well as her identity.
Director: Lina Soualem
Chez eux (Documentary Film)
This French road movie presents 12 improvising musicians who welcome us into in their homes. Each duo revolves around a theme and an improvisation between Norbert Aboudarham's accordina (a small wind accordion) and another instrument (Guitare, harp, violin, snake…). We meet Marcel Dreux, Ludovic Beier, Dan Gharibian (Bratch), Théo Girard, Bruno Girard, Michel Godard, Olivier Manoury, Isabelle Olivier, Max Robin, Antoine Boyer, Laurent Zeller and a "surprise guest"… This musical track is accompanied by an interview about the life of jazz musicians, their artistic choices, their way of life and the transmission of their art.
Directors: ABOUDARHAM Norbert BEFVE Pierre VAGNON François
Storgetnya (Documentary Short Film)
March 2020, Yerevan, capital of Armenia. 230 meters underground, in the Avan salt mine, men and women walk to breathe easier. Physical activities and medical consultations set the rhythm of the timeless world of this underground clinic, where lives intersect and stories are told.
Director: Hovig Hagopian
Dicover more information about the festival here!
Sign up to receive exclusive news and updates