French films at New York Shorts International Film Festival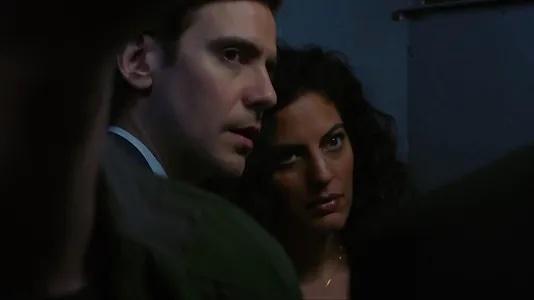 Cinema Village
22 E 12th St ​
New York, US 10003
October 21 - 27
The 11th edition of the New York Shorts International Film Festival will feature over 340 short films, special events, talks, retrospective films, and tributes with honored guests, establishing New York Shorts as one of the finest exhibitions of short films in North America. Three French films are in this edition's lineup!
Program 3
FRIDAY OCTOBER 21, 6:00PM 
Booksmart
France / Drama / 3 mins
Director/Writer: Côme Ferré
Producer: Claude Fayolle
Cast: Liam Biermans
Since he wants to know everything about everything, this 8 years old boy spend all of his time reading books.
But there are things no book can explain…
Program 7
SATURDAY OCTOBER 22, 4:00PM
Angels
France / Drama / 6 mins
Director/Writer: Jasmine Bissete
Producer: Joshua Chun, Maya Hartleben, Sarah Moustakim
Cast: Emie Obry, Lana Obry, Claudia Marie DiGiambattista
1968, Tehran, Iran. When French-Iranian student Niloufar, 10, learns that President Georges Pompidou will visit her school, she devises her own way to make an impression. 
Program 19
MONDAY OCTOBER 24, 8:00PM
Exit
France / Drama / 5 mins
Director/Writer: Oriana Ng
Producer: Oriana Ng, Lana Bolycheva
Cast: Federico Rodriguez, Soraya Broukhim, David Gelles
A dangerous encounter in an elevator challenges gender roles in a couple's relationship.
Sign up to receive exclusive news and updates