French Films at the Minneapolis-St. Paul International Film Festival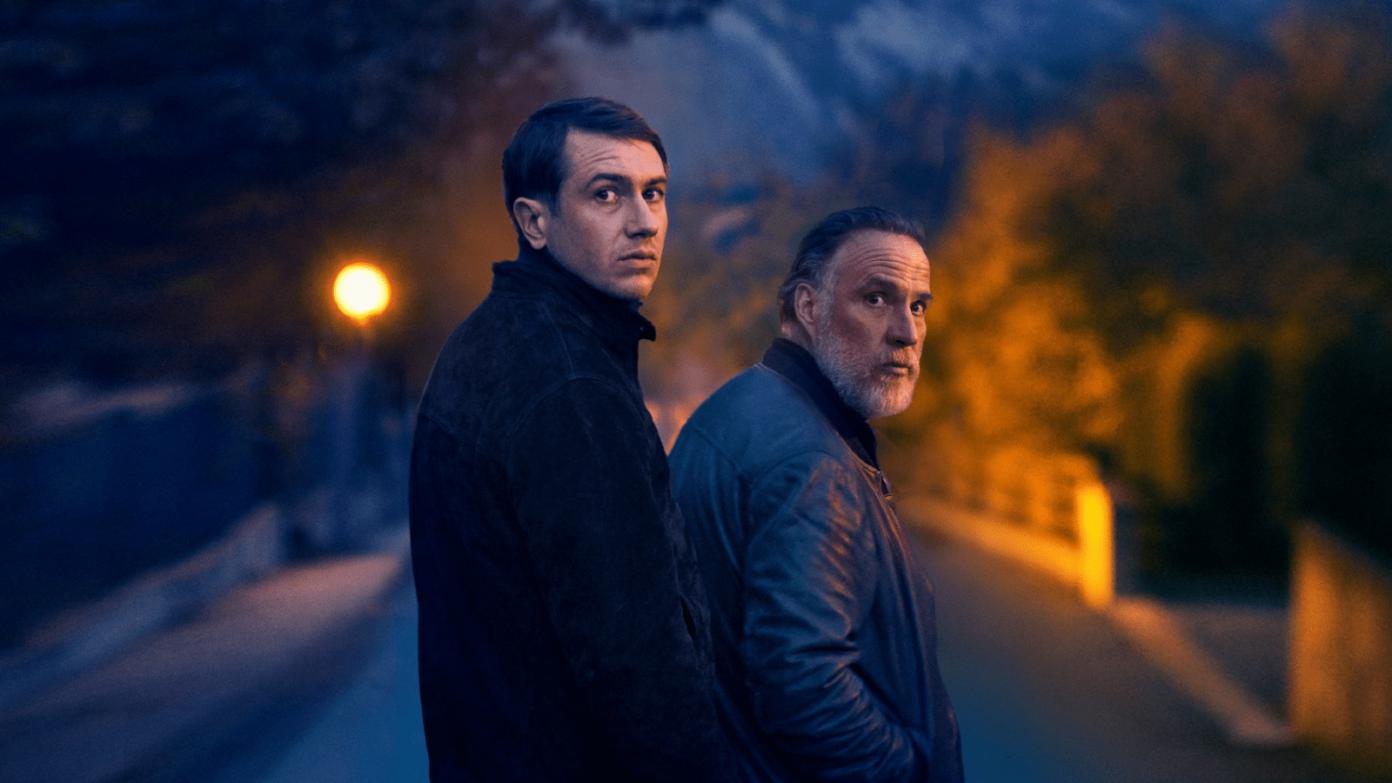 Multiple Locations
Minneapolis , MN, US 55414
April 13 -27, 2023
From Apri 13-27, the Minneapolis-St. Paul Film Society welcomes you to the 42th Annual Minneapolis St. Paul International Film Festival. MSPIFF is Minnesota's only international film festival and among the largest and longest-running film festivals in the country.
The festival showcase 100+ feature length and 50+ short bold and exciting new films by emerging and veteran filmmakers representing more than 100 cultures from around the globe including a bouquet of films from France and selected titles from our Young French Cinema Program: 
THE BLACK PHARAOH, THE SAVAGE, AND THE PRINCESS
Recommended ages 9+
Take a trip through time with exquisite animation from Michel Ocelot (Kirikou and the Sorceress, Dilili in Paris). Three magical tales celebrate the power of love and ingenuity, featuring a Sudanese nobleman, a mysterious orphan living in the wild, and a young beignet-maker doing all he can to meet the Rose Princess. –Deb Girdwood
THE DAMNED DON'T CRY
After his well-received feature debut Lynn + Lucy, Fyzal Boulifa, a UK director of Moroccan heritage, combines melodrama, neo-realism and sexual frankness to compelling effect in the story of a single mother and her teen son on the fringes of society. Winner, New Voices New Visions, Palm Springs Film Festival –Alissa Simon
FALCON LAKE
A thrilling and lush coming-of-age tale of first crushes, heartbreaks, and loss. Thirteen-year-old Bastien gets paired up with a reluctant Chloé (16) when their families come together for a summer holiday in a cabin by the lake. But with teenage hormones and ghost stories in the mix, lines get crossed. –Alissa Simon
HOURIA
From Mounia Meddour, the director of the international, Cesar-award-winning Papicha (2019) comes Houria, featuring an astonishing performance from Lyna Khoudri as a dancer who must fight a devastating injury to join Algeria's National Ballet.
LOVE ACCORDING TO DALVA 
This bold, disquieting and psychologically complex drama follows a 12-year-old girl suddenly freed from years of captivity and sexual abuse at the hands of her father, who kept her home-schooled and hidden from society. One evening, the police storms into their home and takes her into foster care. As Dalva befriends her new roommate Samia and social worker Jayden, she gradually comes to understand the love she shared with her father was not what she thought. With their help, Dalva will learn to become a child again. This film is part of Young French Cinema, a program of Unifrance and Villa Albertine.
THE NIGHT OF THE 12TH
French auteur Dominik Moll's newest thriller debuted at the Cannes Film Festival and mesmerized audiences. Based on a true story, The Night of the 12th is a powerful police procedural that will haunt you for days.
THE ORIGIN OF EVIL
Do you miss Claude Chabrol's sly, twisty thrillers? Then you will love this suspenseful, blackly funny tale of family fortunes and squabbling relatives where nothing is as it originally seems. Call My Agent's Laure Calamy is the first among equals in a powerhouse cast. –Alissa Simon
OTHER PEOPLE'S CHILDREN
When dedicated high school teacher Rachel (Virginie Efira) falls in love with Ali (Roschdy Zem), it's not long before she also falls for his 4-year-old daughter Leila. Rachel must decide whether to embrace the inherent entanglements of her current situation, including the looming presence of Ali's ex-wife Alice (Chiara Mastroanni) or strike out again on her own. Other People's Children becomes a soulful, sexy, and resolutely grown-up story of the elusive quest for agency and belonging.
REVOIR PARIS
After an idyllic date night full of red wine and a late-night motorcycle ride home, Mia (Virginie Efira) stops at a Parisian bistro to take shelter from a downpour. Her reprieve is shattered when a gunman opens fire. Inspired by her brother's surviving the 2015 Paris terrorist attacks, director Alice Winocour's moving and meditative Revoir Paris is a moving meditation on grief, healing, and the importance of connections forged in tragedy.
SEE YOU FRIDAY, ROBINSON
Faced with a setback on one of her own films, Mitra Farahani works as a sort-of cinematic matchmaker, orchestrating a correspondence between beloved Iranian filmmaker Ebrahim Golestan and the legendary Jean-Luc Godard. "Like a drink with an old friend who never stopped thinking onscreen." –Nicolas Rapold, The New York Times. This film is part of Young French Cinema, a program of Unifrance and Villa Albertine. 
TORI AND LOKITA
Eleven-year-old Tori and 16-year-old Lokita are vulnerable African migrants, trying to make their way In contemporary Belgium, but their already precarious circumstances grow more complicated when the government refuses to give Lokita residence papers. Winner, 75 th Anniversary Prize, Cannes Film Festival. –Alissa Simon
TWO TICKETS TO GREECE
Three of international cinema's greatest actresses–Laure Calamy, Olivia Côte and Oscar-nominee Kristin Scott Thomas–unite for this crowd-pleasing tale of friends taking the trip of a lifetime, which doesn't go at all as planned. 
WHERE LIFE BEGINS
A group of ultra-Orthodox Jews from Aix-les-Bains travel to Calabria to harvest citrons for their Sukkot celebrations. Fatefully, the rabbi's daughter and the farm owner realize they are kindred souls, both bound by tradition and family, while longing for self-realization. –Alissa Simon
Sign up to receive exclusive news and updates