French Films at the 59th Chicago International Film Festival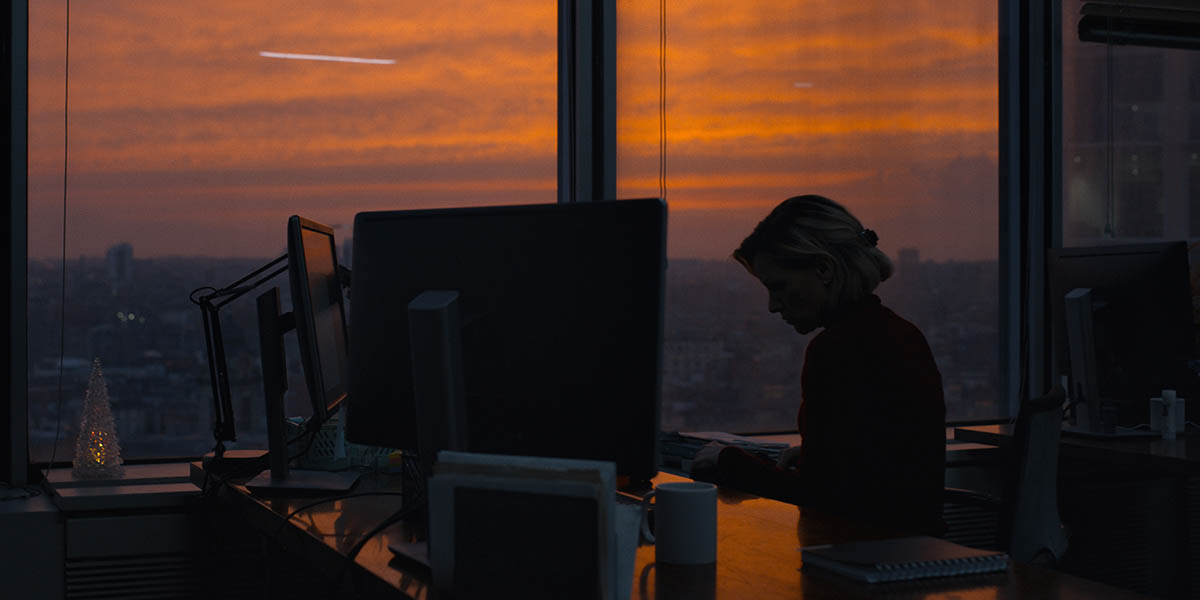 Virtual
Chicago International Film Festival
Multiple Locations
Chicago, IL, 60601
Oct 11 - 22, 2023
The 59th Annual Chicago International Film Festival has once again included many french films and coproductions in every selection. To name a few, don't miss Anatomy of Fall (Anatomie d'une chute) by Justine Triet (Winner of the Cannes Palme d'Or) and The Taste of Things (La Passion de Dodin Bouffant) by Trân Anh Hùng (Winner of Cannes Best director prize).
Anatomy of a Fall (Anatomie d'une chute) 2023
DIR. Justine Triet |  France
LANGUAGES French, English, German with subtitles
GENRES Crime, Drama, Mystery, Women Centered
IN-PERSON Crime Drama Mystery Women Centered
Featuring an electrifying lead performance from the mesmerizing Sandra Hüller, Anatomy of a Fall trains a microscope on one couple's troubled relationship while posing questions about the legal system's ability to interpret the nuances of life and the complexities of marriage. Winner of the Palme d'Or at the 2023 Cannes Film Festival, Justine Triet's tension-filled opus is a bracing, Hitchcockian showstopper.
And the Party Goes On (Et la fête continue) 2023
DIR. Robert Guédiguian |  France
LANGUAGES French with subtitles
GENRES Family Affairs, Political, Romance
IN-PERSON Family Affairs, Political, Romance
In the heart of old Marseille, Rosa, a dedicated nurse and anchor of her family and community, discovers unexpected love and a renewed purpose when she meets Henri, an enigmatic figure who reignites her dormant aspirations. Unfolding against the backdrop of a city in the midst of a political awakening, And the Party Goes On takes us on a charming and romantic journey that proves dreams are ageless and love knows no bounds, echoing the essence of director Robert Guédiguian's celebrated oeuvre.
Bye Bye Tiberias 2023
DIR. Lina Soualem | France, Palestine, Belgium, Qatar
LANGUAGES French, Palestinian Arabic with subtitles
GENRES Documentary Family Affairs Political Women Centered
IN-PERSON Documentary Family Affairs Political Women Centered
Thirty years ago, Palestinian actress Hiam Abbass (known for Succession as well as films like Lemon Tree and Paradise Now) left her village in Galilee to follow her dreams of acting in France. In this poignant portrait, both deeply personal and inescapably political, filmmaker Lina Soualem — who is also Abbas' daughter — traces the story of her mother, her mother's mother, and their extended family, all of whose lives have been defined by separation, exile, and displacement. Interwoven with nostalgic home video recordings and rich archival footage of Palestinian life through the decades, Bye Bye Tiberias is a moving memoir about the burden of leaving, the endurance of memory, and the determination to forge one's own destinies and identities.
Green Border (Zielona Granica) 2023
DIR. Agnieszka Holland |  France, Poland, Czech Republic, Belgium
LANGUAGES French, Arabic, English, Polish with subtitles
GENRES Drama Political Social Commentary Women Centered
IN-PERSON Drama Political Social Commentary Women Centered
Urgent, clear-eyed, and helmed with incredible conviction, Green Border finds master filmmaker Agnieszka Holland training her camera on a real-life geopolitical crisis. Set on the border of Poland and Belarus, the film offers a glimpse into the lives of refugees fleeing to the European Union and the humanitarian activists working to help them reach safety.
The Crime is Mine (Mon crime) 2023
DIR. François Ozon |  France
LANGUAGES French with subtitles
GENRES Comedy Crime Mystery Women Centered
IN-PERSON Comedy Crime Mystery Women Centered
In 1930s Paris, best friends Madeleine and Pauline — a penniless actress and an unemployed lawyer — struggle to pay their rent. It doesn't help when, after an audition gone awry, Madeleine is accused of murdering a famous producer. Despite her innocence, Madeleine decides to plead guilty, as the friends spy an opportunity to step into the spotlight at the trial and put on the performance of a lifetime.
Infested (Vermines) 2023
DIR. Sébastien Vaniček |  France
LANGUAGES French with subtitles
GENRES Action Architecture Horror
IN-PERSON Action Architecture Horror
Kaleb is a small-time grifter, selling sneakers to the residents of his building in the Paris suburbs and collecting exotic animals in his apartment. When he finds a large spider for sale in a neighborhood shop, he is fascinated by the creature and brings it home. But when the spider escapes from its shoe box, it begins to rapidly reproduce around the apartment and then the entire building, transforming the complex into an arachnid-infested web of nightmares. With the building sealed off from the outside world by the police, Kaleb and his friends must find a way to escape the hoard of spiders that not only keep multiplying, but are also growing exponentially in size.
The Nature of Love (Simple comme Sylvain) 2023
DIR. Monia Chokri |  France, Canada
LANGUAGES French with subtitles
GENRES Comedy Sex and Sexuality Women Centered
IN-PERSON Comedy Sex and Sexuality Women Centered
Plenty of films have been made about adultery. But not many of them are rom-coms told from the perspective of the philandering woman. Sophia (Magalie Lépine Blondeau) is a philosophy professor whose relationship with nice guy Xavier (Francis-William Rhéaume) stimulates her mind — and that's about it. Enter Sylvain (Pierre-Yves Cardinal), a simple handyman who excites Sophia in all the ways her partner cannot. How can she choose between these two very different men, each of whom satisfies her in distinct ways?
Sisterhood (HLM Pussy) 2023
DIR. Nora El Hourch |  France, Morocco
LANGUAGES French with subtitles
GENRES Coming of Age Drama Social Commentary
IN-PERSON Coming of Age Drama Social Commentary
Fifteen-year-olds Amina, Djeneba, and Zineb have been an inseparable trio since childhood. When one of the girls is the victim of a predatory incident, an emboldened Amina posts a video of the assault on social media as a means of denouncing the assailant. The video unexpectedly goes viral, eliciting both widespread support and backlash from their community and the internet at large. Amina's actions force a wedge into this formerly invincible friendship, shedding light on the divides in the girls' race, class, and cultural privilege.
The Taste of Things (La passion de Dodin Bouffant) 2023
DIR. Tran Anh Hung |  France
LANGUAGES French with subtitles
GENRES Culinary Drama Historical Romance
IN-PERSON Culinary Drama Historical Romance
Juliette Binoche stars alongside her real-life ex Benoît Magimel in this sumptuous romantic drama, about a famed gourmet (Magimel) in 1880s France whose twenty-year relationship with his private chef (Binoche) has mellowed into a soulmate bond. He desperately wants to marry her. She's skeptical, preferring their current arrangement to a conventional partnership. The thing that keeps them together is their obsession with food: preparing it, eating it, talking about it. So what better way for him to convince her to settle down than to cook her a meal?
Through the Night (Quitter la nuit) 2023
DIR. Delphine Girard |  France, Belgium, Canada,
LANGUAGES French with subtitles
GENRES Crime Drama Social Commentary Women Centered
IN-PERSON Crime Drama Social Commentary Women Centered
Late one night, Aly calls the police from the passenger seat of a car racing along a deserted road. She feels she is in danger from Dary, the man in the driver's seat whose behavior is becoming increasingly explosive. Anna fields the call, deftly decrypting Aly's conversation with her "sister" and talking her through the unfolding nightmare. Dary is arrested, and an investigation is underway. Weeks go by, and tensions mount. Aly must figure out what it means to carry on. Anna becomes obsessed with Aly's future. Dary must account for his actions.
Short Films: 
Shorts 2: Animation – Desires
The Miracle (Belgium, The Netherlands, France) is a hotel where Irma, a 40-year-old woman surrounded by families, tries to find comfort in her solitary life. Children display varied emotions with a singular expression in Aaaah! (France).
Shorts 3: After Dark – Twisted Tales & Shadows of Innocence
Sweet Tooth (France) follows a game among children that grows increasingly out of control.
Shorts 8: Architecture – Versions of Home
An artist explores, observes, and draws scenes of La Défense, a neighborhood west of Paris whose large-scale public artworks constitute the largest open-air museum in Europe, in The Great Arc (France). And Is My Living In Vain (U.K., France, New Zealand) explores the Black church as a site of personal and political belonging through portraits of communities across west Philadelphia and southeast London.
Other Francophone films, click here.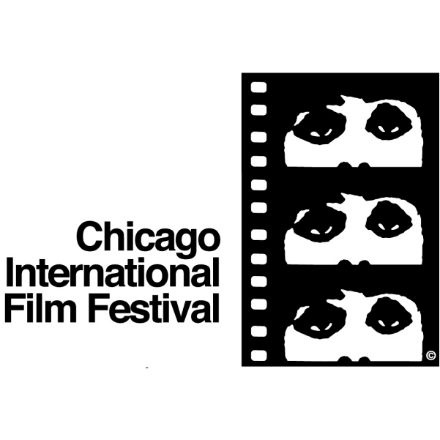 Chicago International Film Festival
Cinema/Chicago, the presenting organization of the Chicago International Film Festival, is a year-round non-profit cultural and educational organization dedicated to fostering better communication between people of diverse cultures through the art of film and the moving image. We serve Chicago's diverse and under-served citizenry by providing access to world-class cinema. We aim to enrich Chicago's cultural environment by presenting film in contexts that encourage discussion and debate.
The Chicago International Film Festival was started in 1964 by filmmaker and graphic artist Michael Kutza to provide an alternative to the commercial Hollywood movies that dominated the city's theaters. Seeking out the best in international cinema, the Festival has opened windows to a world of film previously or otherwise unavailable in Chicago.  In addition, at more than half of the screenings each year, filmgoers have the rare and exciting chance to meet directors, producers, writers and cast members who introduce their films and hold discussion sessions after the screenings.
Sign up to receive exclusive news and updates