French films at MoMA – Summer 2023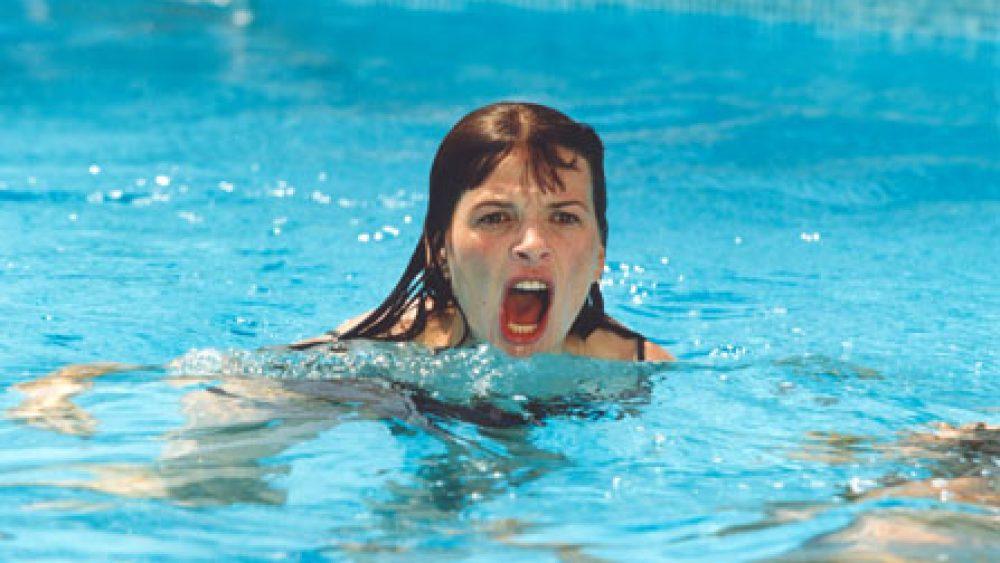 Discover MoMA's selection of French films and co-productions as part of the summer series "A View from the Vaults 2023: Films in 16 and 35 mm".
Copie Conforme (Certified Copy) (2010) – July 12
Directed by Abbas Kiarostami
Author James Miller (William Shimell) travels through Italy promoting his book about the original versus the copy. At a meet-and-greet, James is taken with a beautiful French woman (Juliette Binoche), and they agree to meet again and visit a romantic Tuscan city. As their relationship begins to blossom, hidden secrets begin to percolate.
Le Pont du Nord (1981) – July 15
Directed by Jacques Rivette
Le Pont du Nord unites the great Bulle Ogier with her daughter Pascale Ogier as marginal characters who fatefully meet and become embroiled in a bizarre government conspiracy that may, or may not, be the product of their own paranoid fantasies. The tango of these seeming strangers is set to an evocative score by Astor Piazzola, and played out in a Paris of labyrinthine quartiers where time, space, and even genre—a Mack Sennett slapstick comedy? A Louis Feuillade detective serial? A German Expressionist nightmare?—become hopelessly mixed up. It is, in a word, Rivette's take on the classic French board game Jeu de l'oie.
Code inconnu: Récit incomplet de divers voyages (Code Unknown: Incomplete Tales of Several Journeys) (2000) – July 20
Directed by Michael Haneke
The director of Amour spins a series of interlocking stories that begins when a Parisian teenager mocks a Romanian woman begging on the street, a spectacle of arrogance and injustice that comes to affect a widening circle of characters including an actress (Juliette Binoche), her war-photographer boyfriend, and an African music teacher. Filmed in extreme long takes, the film is one of Haneke's most stylistically adventurous, politically pointed works.
Irma Vep (1996) – July 22
Directed by Olivier Assayas
New Wave ham director Leaud enlists Hong Kong action-movie star Cheung to salvage his doomed remake of Louis Feuillade's silent-era Les Vampires. Squeezing into a black latex bondage suit, Cheung becomes vampish jewel thief Irma Vep and immediately holds the film crew in thrall. With the antic mayhem of a surrealist comedy and the knowing charms of René Clair and Francois Truffaut, Olivier Assayas celebrates a lost era of moviemaking while also flouting its genre conventions.
White Material (2009) – July 24
Directed by Claire Denis
Maria Vial may be small of stature, but when soldiers tell her to evacuate her beloved coffee farm, she solidly holds her ground. In this unnamed African country, war between colonialists and rebels swirls around Maria, but she remains resolute even when a gun is pointed at her. Director Denis, who grew up in French colonial Africa, does not make a political statement, but rather dives deep into memory and the inviolability of home.
Directed by Raoul Peck
"Even dead, I was still a threat to them." Following over 50 years of brutal Belgian colonization, 36-year-old Patrice Lumumba became the first prime minister of the newly independent Congo in 1960. He was assassinated in 1961. Raoul Peck's (I Am Not Your Negro) deliberate, arresting political thriller continues the director's investigation of Lumumba's life and legacy, following his 1990 documentary Lumumba, la mort d'un prophète (Lumumba: The Death of a Prophet). Lumumba is a stunning—and tragic—tribute to one man's relentless resolve to decolonize his nation and better it for the next generation, while navigating Cold War–era geopolitical labyrinths.
Sign up to receive exclusive news and updates