French Films at Metrograph – October 2023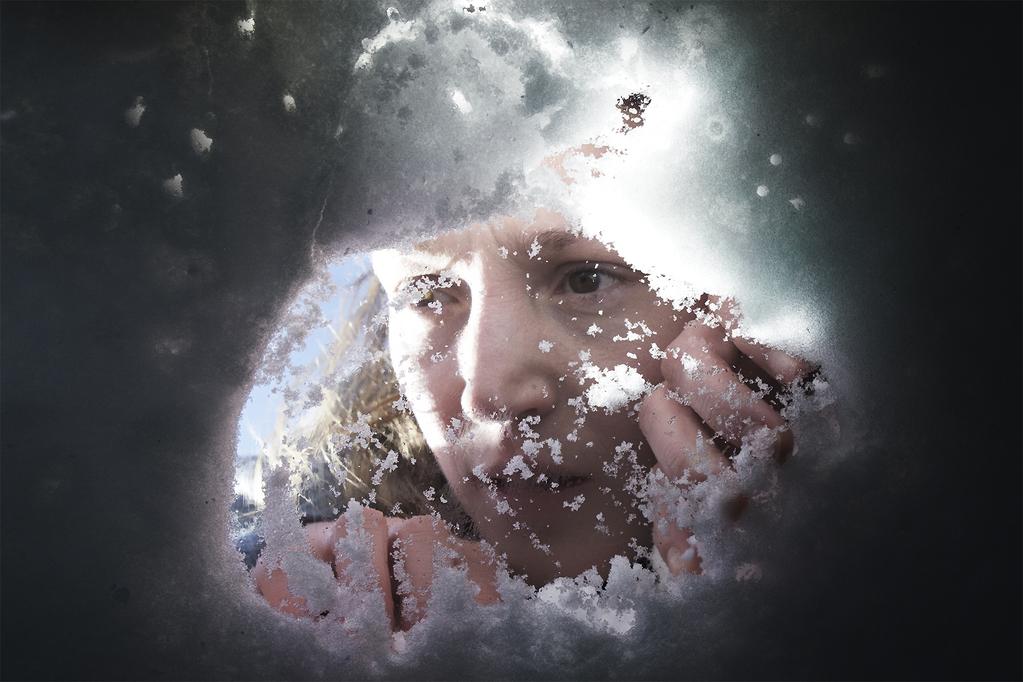 Metrograph
7 Ludlow St
New York City, NY 10002
October 6 - October 29, 2023
We've rounded up a selection of French films and co-productions that will be screened at Metrograph (NYC) in October.
"More Than Ever" (2022) – October 6, 7 & 8
Directed by Emily Atef
Atef's intimate and emotionally raw drama stars Krieps as Hélène, a woman who, having every reason to believe her days are numbered after being diagnosed with a rare lung disease, turns her back on the smothering sympathy of friends and family to meet with a similarly afflicted Norwegian (Bjørn Floberg). Rounding out the impeccable cast is Gaspard Ulliel in the role of Hélène's husband — the actor's penultimate role before his tragic accidental death. North American Theatrical Premiere.

"Krieps's mesmerizing performance in Atef's More Than Ever underlines her talent for effortlessly embodying vastly diverse characters. Hélène (Krieps) and her husband Mathieu (Gaspard Ulliel) lead a joyous yet bustling life in Bordeaux until Hélène's health takes a serious turn, and she embarks on a solitary journey to Norway in search of peace and solace. Atef and Krieps collaborate to deliver an unflinching exploration of the limits of love and the unvarnished reality of terminal illness. A film that reflects on the loneliness and despair that inevitably await us all at life's end, and that courageously embraces fate, without ever succumbing to the allure of melodrama — and a story made all the more poignant by the tragic death of Ulliel in 2022 during the film's post-production." — Series curator Adeline Monzier

"A tale of love and desire, of loss and letting go. About communicating with your partner, and understanding what we cannot understand. About how accepting death can be accepting life. Like a prayer in the wild woods of Norway." — Vicky Krieps

Introduction and Q&A with Vicky Krieps and director Emily Atef in person on Friday, October 6th at 5:15pm, moderated by series curator Adeline Monzier, and Q&A on Sunday, October 8th at 12:00pm, moderated by film critic Ryan Coleman
"Hold Me Tight" (2021) – October 8
Directed by Matthieu Amalric
"In Amalric's sixth feature directorial endeavor — his most audacious to date—Krieps delivers yet another riveting performance as Clarisse, a mother on the run for reasons that aren't immediately clear. Alternating between Clarisse's adventures on the road and the perspective of her abandoned husband Marc (Arieh Worthalter) as he cares for their children at home, Hold Me Tight deliberately obscures the line between reality and illusion as it paints a poetic, provocative picture of a woman's shattered mind. A contemporary tragedy, and a masterful, emotionally gripping exploration of guilt and grief." — Series curator Adeline Monzier
"Maybe my favorite of all my movies. Its image and editing is pure poetry. It's brave and unique. It lets the audience become the author, and does what few movies do: invites rather than tells you a story. It's about love and family, fantasy and madness, grief and growth. And silence." — Vicky Krieps
Introduction and Q&A with Vicky Krieps on Sunday, October 8th at 3:15pm, moderated by film programmer Delphine Selles Alvarez
"The American Friend" (1977) – October 13 & 15
Directed by Wim Wenders
Adapting Ripley's Game, the third of Highsmith's Tom Ripley novels, Wenders cast Dennis Hopper as his slippery lead, this time working on an art forgery scheme in Hamburg, where he meets Bruno Ganz's terminally ill picture framer and seduces the dying man into taking an assassination job. Lucidly and luridly photographed by Müller, and featuring cameos by Sam Fuller, Nicholas Ray, and Jean Eustache.
"Encore" (1988) – October 13 & 15
Directed by Paul Vecchiali
"One of Vecchiali's most moving and formally audacious films, Encore charts a decade in its protagonist's life, each year visited in a virtuoso 10-minute long take, including a yet to be topped sequence moving on and off the trains of the Paris Métro. Boldly breaking the French film industry's silence surrounding AIDS with its HIV-positive, sexually active hero, the film would have been an inspiration for Luca Guadagnino, whose on-hold Call Me By Your Name sequel is planned to begin with Timothée Chalamet's character brought to tears as he watches it in the cinema." — Series curators Bingham Bryant and Graham Carter

"The Strangler" (1970) – October 21
Directed by Paul Vecchiali
"Vecchiali's third feature and first masterpiece, The Strangler was produced not by him but by its star, Jacques Perrin — perhaps best known as the love-struck sailor of Demy's The Young Girls of Rochefort. In one of the most idiosyncratic serial killer films ever made, he here plays a traumatized young man set on helping old ladies out of their misery, and obsessively hounded by Julien Guiomar's almost equally odd detective. Vecchiali takes this purposefully perverse premise and invests every turn and sweep of his dynamic camerawork with poetry, stylistic verve and, most characteristically of all, intense empathy, generosity and love." — Series curators Bingham Bryant and Graham Carter
Restored with the help of Centre national du cinéma et de l'image animée (CNC)

"Drugstore Romance" (1979) – October 20 & 21
Directed by Paul Vecchiali
"A working-class neighborhood melodrama in which a pharmacist (played by perennial Vecchiali muse Hélène Surgère) becomes the amour fou object for a much younger mechanic (Nicolas Silberg). Dedicated to the great Jean Grémillon, this film is perhaps the most striking example of how Vecchiali and Diagonale synthesized the poetic realism of '30s studio films with independent production and a modernist mise en scène." — Series curators Bingham Bryant and Graham Carter

"Femmes Femmes" (1974) – October 27 & 28
Directed by Paul Vecchiali
'The best film of the best decade of French cinema.' — Serge Bozon. A riotous, effortlessly hysterical comedy of misfortune and disaster, about a pair of aging actresses adrift in a sea of alcoholism and memories played by two of Vecchiali's favorite performers, Hélène Surgère and his sister Sonia Saviange. Pier Paolo Pasolini was also a fan, and would have the duo reprise their roles and one of their routines in his final film Salò, or the 120 Days of Sodom." — Series curators Bingham Bryant and Graham Carter

"La Pointe-Courte" (1955) – October 28 & 29
Directed by Agnès Varda
By many reckonings a New Wave film before the term New Wave had been invented, Varda's daring debut, made after her years as official photographer for the Théâtre Nationale Populaire in Paris, was shot in the Mediterranean port city of Sète, where the director spent part of her youth. Its two narratives strands — one a neorealism-inspired story of the hardscrabble lives of local fishermen, the other following recriminations and reconciliations of a married couple (Philippe Noiret and Silvia Monfort) — travel parallel lines while never quite overlapping, a still-singular structural conceit borrowed from William Faulkner's The Wild Palms.

"Varda by Agnès" (2019) – October 28 & 29
Directed by Agnès Varda, Didier Rouget
In what would be her final film, which draws upon archival footage, clips drawn from the whole of her filmography, and an abundance of onstage interviews and lectures, Varda offers a guided tour of her remarkable life, from her early years as a still photographer, her fiction and documentary film work, to her late-in-life turn to gallery installation pieces. A tender farewell from an artist to her audience as well as a summation of an eternally curious, tirelessly experimental, and steadfastly politically engaged career. "A breathtaking self-portrait by an artist at the height of her powers." — Artforum

Metrograph is the ultimate destination for movie lovers. A special curated world of cinema inspired by the great New York movie theaters of the 1920s and the Commissaries of the Hollywood Studio backlots, Metrograph is a community inhabited by movie professionals screening their work, taking meetings, watching films, collaborating together — an audience built around our shared love of cinema.
Sign up to receive exclusive news and updates