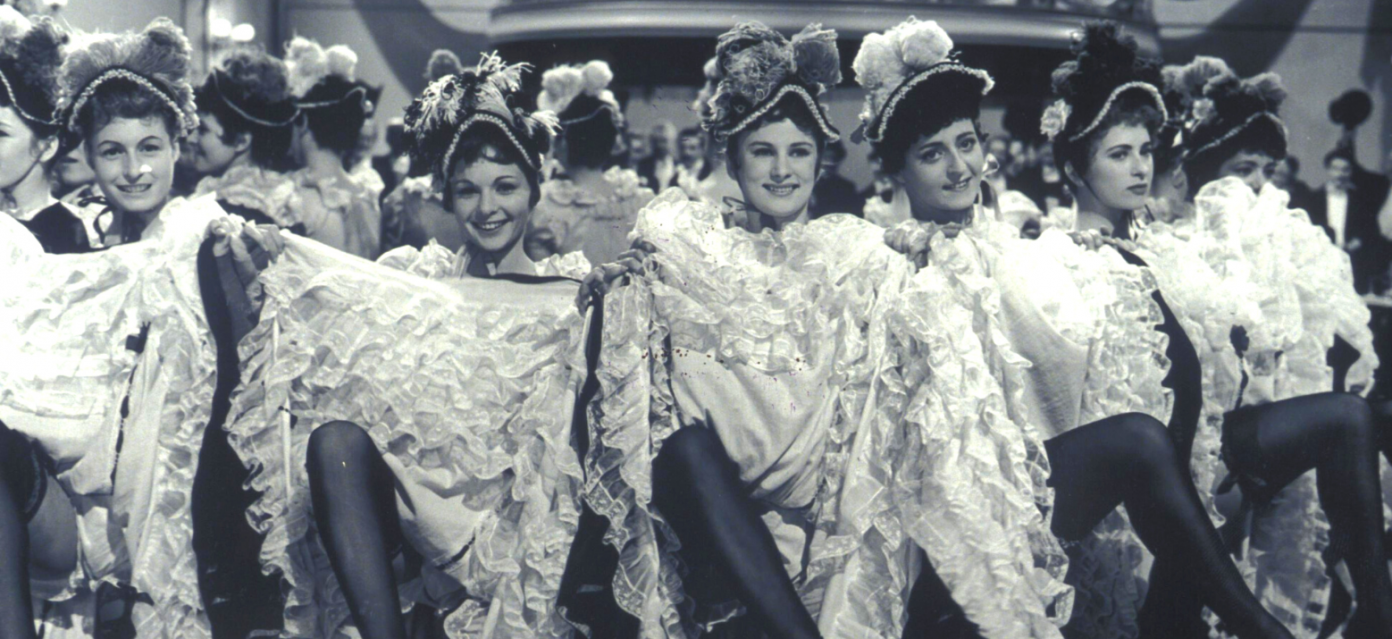 Seward Park
Canal St and Essex St
New York, US 10002
July 14, 2023 | 8:30 pm
Friday, July 14 | Seward Park
French Cancan 
Directed by Jean Renoir 
With Jean Gabin, Françoise Arnoul, María Félix 
Choreographer: Claude Grandjean
1955, Drama-Musical, 1h45, France-Italy 
Set in the vibrant Belle Epoque, live entertainment entrepreneur Henri Danglard undertakes the renovation of a historic Parisian cabaret, the Moulin Rouge. Betting on the revival of the cancan dance, he turns young washerwoman Nini into a star dancer. Along the way, Danglard confronts the jealousy of his lover Lola, the fickleness of his sponsors, and the fierce competition of the Montmartre scene.
In French with English subtitles 
Free and open to the public (no ticket needed)
Presented in partnership with the Seward Park Conservancy and the Mexican Cultural Institute in New York.
Films on the Green returns for its 15th edition with a selection of free screenings across nine parks in Manhattan and Brooklyn from June 2 to September 8, 2023. Celebrating the art of dance in film, the festival features 12 stunning features that highlight dance as a universal language that connects cultures and people through the magic of cinema. Join us for a mesmerizing cinematic journey through the world of dance in New York City parks! 
#FilmsontheGreen
Sign up to receive exclusive news and updates