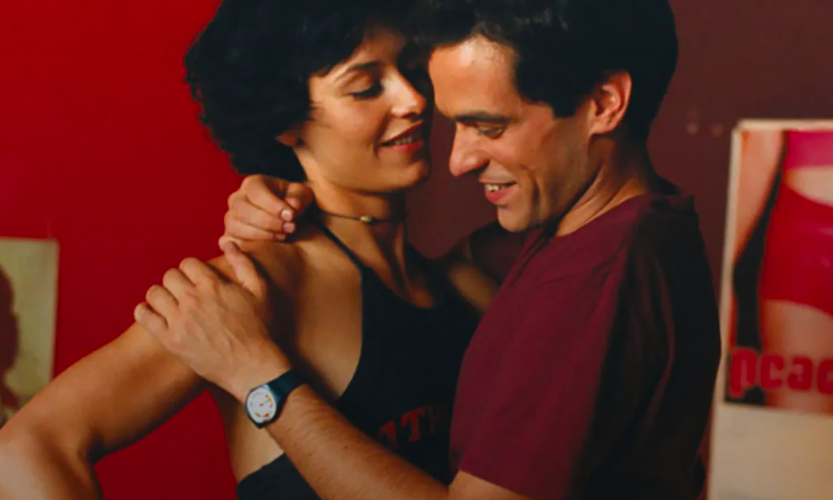 La Maison Française
4101 Reservoir Rd NW
Washington, DC, US 20007
February 8 to March 1st, 2021 | 7pm
The French Embassy celebrates the beginning of the French Presidency of the European Union on January 1st, 2022, with Cedric Klapisch's dramatic comedy L'Auberge Espagnole (2002) to launch a film series celebrating EU in its diversity and beauty.
February 8, 7 pm – L'Auberge Espagnole, directed by Cédric Klapisch, 2001, 122 mins
With Romain Duris, Cécile de France, Audrey Tautou, Judith Godrèche.
Xavier is in his twenties and studies economics. He seems to have everything to be happy: a girlfriend who has loved him for four years, Martine, and a good job in the Ministry of the Economy which awaits him. Only one condition remains, he must improve his Spanish. Thus, he decides to let Martine wait for him in Paris while he leaves to live in Barcelona for a year through the Erasmus program. Xavier looks for accommodation and eventually finds an apartment in the center of town that he plans to share with seven other people, each from a different country. Once installed, the adventure begins…
With this portrait of the youth in a time of globalization, Klapisch stages a universal initiatory path through living scenes and warm tones: the journey, the necessary uprooting, the discovery of the world, at such a crucial time in life. In a happy linguistic mess, the colorful and endearing characters take us on a fun and moving adventure that dreamily depicts those years of unforeseen events, where one lives as much in the future as in the present. In an always inventive and elegant staging, this film offers a great breath of fresh air, which makes you want to embrace life even more.
In French with English subtitles
A panel discussion will follow with Paul Hayes, Professor and Director of Debate at George Washington University, Vincent Michelot, Attaché for Higher Education at the French Embassy, and Marion Combemorel, foreign exchange student from Sciences Po Lyon participating in a one-year exchange at Georgetown University.
February 15, 7 pm – Proxima, directed by Alice Winocour, 2019, 107 mins
With Eva Green, Zélie Boulant, Matt Dillon.
Sarah is a French astrophysicist who is about to leave the earth for a one-year mission, Proxima. While she follows the rigorous training imposed on astronauts at the European Astronaut Center in Cologne, in Russia, and in Kazakhstan, being the only woman among men, she is preparing above all for the painful separation with her 8-year-old daughter.
Camera in the hand, the viewer discovers the daily challenge of a woman having to juggle an extremely demanding job and an equally important family life. In a simple portrait, devoid of any frills or special effects, Proxima is nonetheless a film with a strong and topical message, as women begin to access high-ranking jobs that fully monopolize them.
In French with English subtitles 
A panel discussion will follow the screening between Karen Feldstein, NASA Associate Administrator for International and Interagency Relations, Joey Roulette, Space Reporter for the New York Times, and Antonella Nota, associate director the European Space Agency.
February 22, 7 pm – Adults in The Room, directed by Costa-Gavras, 2019, 124 mins
With Christos Loúlis, Alexandros Bourdoúmis, Ulrich Tukur. 
The Franco-Greek successful co-production, Adults in the Room, adapted from the book Conversations between adults. Behind the scenes of Europe by Yánis Varoufákis, continues this cycle celebrating Europe.
By seizing on a difficult political object, Costa-Gavras carries out a work of great precision that allows everyone to feed their reflection on contemporary history and the functioning of the European Union. The director masters the art of storytelling, but also of capturing the dynamism and tension of exchanges, drawing on a detailed knowledge of diplomatic convolutions. The dynamics of exchanges, advances, flashbacks, and disappointments make this political universe, which is usually perceived as opaque and austere, genuinely fascinating. Faced with the great hopes which animate the European Union, the political issues raised by the Greek crisis, the cradle of European philosophy, question the democratic framework of a supra-state policy.
In Greek, English and French with English subtitles 
March 1, 7 pm – Les Rendez-vous d'Anna, directed by Chantal Akerman, 1978, 127 mins
With Aurore Clément, Helmut Griem, Magali Noël, Léa Massari, Jean-Pierre Cassel. 
Anne Silver, a Belgian filmmaker, is travelling through West Germany, Belgium, and France to promote her new film. Along the way, she meets with strangers, friends, former lovers, and family members, all the while traversing an isolating and increasingly homogeneous Western Europe. Among the people, she meets is her own mother, to whom she talks about falling in love with a woman who she only talks to over the phone now. In the end, she is back in her apartment, listening to messages on her answering machine, alone as ever. The calls are from various friends and/or lovers, who express frustration at her unavailability, and also a manager who wants to make sure she shows up for all of her promotional appearances.
The last message is from her female lover, who is wondering where she is. Anne doesn't call anyone back.
In French with English subtitles 
Please note that masks, ID, and proof of vaccination of 2 doses in accordance with DC regulations, will be required to enter the French Embassy. Each person attending the event must have a ticket registered in their name and a government-issued ID that matches the name on the reservation in order to enter the Embassy. Due to strict security measures, please arrive on time, and allow extra time for security screening.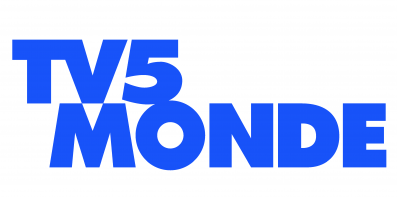 TV5MONDE is a global French language entertainment network that showcases premium films and programs from across the world. With more than 1.5 million viewers nationwide in the USA, TV5MONDE is a renowned leader in French language entertainment. 
Learn more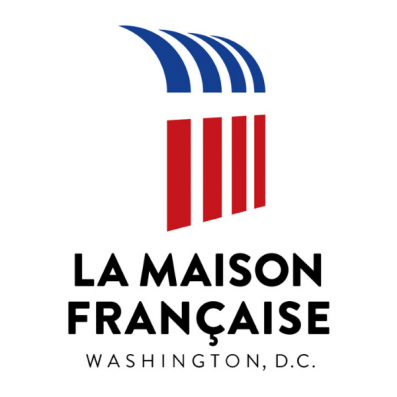 Unique among French diplomatic missions, La Maison Française at the Embassy of France in Washington, D.C., offers an environment that encourages friendly relations between states, promotes outreach and cultural events, and serves as a center for professional and educational activities.
Sign up to receive exclusive news and updates