FIAF Léa Seydoux: More Than a Bond Girl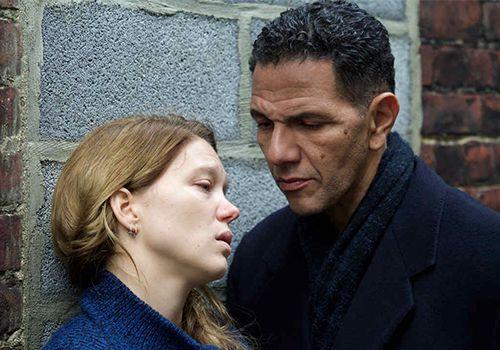 FIAF French Institute Alliance Française
22 E 60th St #1077
New York, US 10022
November 2 - December 20, 2021
One of France's most exciting young actresses, Léa Seydoux stars in two of this fall's biggest US releases, the new James Bond film, No Time to Die, and Wes Anderson's The French Dispatch. In November & December, FIAF CinéSalon presents eight of her career-defining films in Léa Seydoux: More Than a Bond Girl.
Léa Seydoux first came to prominence in Christophe Honoré's 2008 The Beautiful Person, but she reached international stardom for her stunning performance in 2013's Blue is the Warmest Color. For the first time ever in the history of the Cannes Film Festival, Léa Seydoux, with co-star Adèle Exarchopoulos and director Abdellatif Kechiche, received the Palme d'Or, a prize traditionally reserved for filmmakers. Since then, the rising star's career has taken off with roles varying from Hollywood blockbusters, to lead parts in French and international independent cinema.
As the Los Angeles Times writes, "With her singular combination of flintiness and fleshliness, Léa Seydoux is among the contemporary screen's most compelling performers. She can bring whole lives into focus or wrap them in mystery with a glance or gesture".
The series includes an exclusive sneak preview of France, Bruno Dumont's unexpected, unsettling new film about contemporary news media.
The series includes :
–Farewell, My Queen (Les Adieux à la reine)
–Blue is the Warmest Color (La Vie d'Adèle)
–The Beautiful Person (La Belle personne)
–It's Only the End of the World (Juste la fin du monde)
–Oh Mercy! (Roubaix, une lumière)
–Sister (L'Enfant d'en haut)
Sign up to receive exclusive news and updates