Festival Quartiers Lointains
La Maison Française of NYU
NYU
16 Washington Mews
New York, NY 10003
September 25, 2023
La Maison Française of NYU is organizing a film festival on the identities of the African diasporas.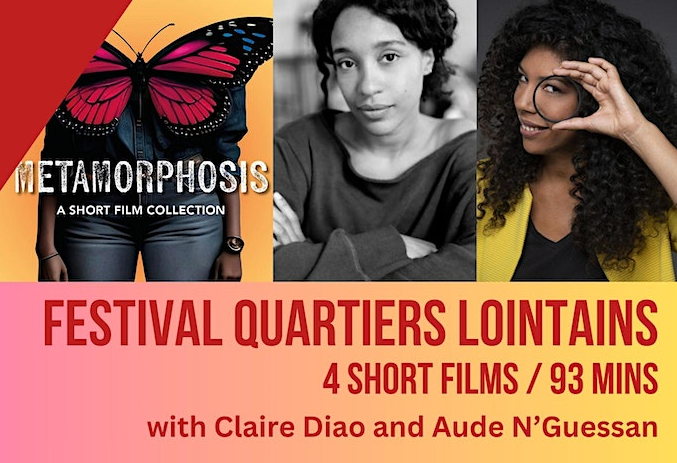 4 short films / 93min / French with English subtitles / 2023
How can we best exist in societies that are both ours and yet other? How to best navigate institutions that are not always equipped to deal with the issues we face? How to find mystical or rational remedies to heal our wounds? These are questions that traverse the African diasporas. The transformations that exile, having to adapt to new cultures, sickness, or pain subject us to are often minimized and rarely represented on the screen. Captured in documentary, animation, and fiction short films, our seventh season shines a light on these physical and psychic metamorphoses.
Curated and presented by Claire Diao, with guest Aude N'Guessan. Special thanks to our moderator, translator, and esteemed colleague Jessamine Irwin.
The French Institute Alliance Française will be celebrating Quartiers Lointains as well, with discounted rates for NYU students, if you wish to attend their event.
Sign up to receive exclusive news and updates