Enter the VardaVerse: Afternoons in Paris at the Academy Museum of Motion Pictures, part 3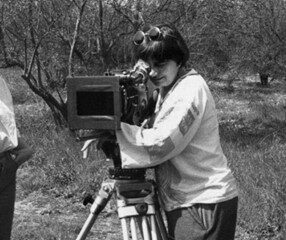 Academy Museum of Motion Pictures
6067 Wilshire Blvd
Los Angeles, 90036
September 3-October 22, 2023
The Academy Museum presents Enter the VardaVerse: Afternoons in Paris, a series dedicated to influential filmmaker Agnès Varda from September 3-October 22.
As the grandmother of the French New Wave, filmmaker Agnès Varda's (1928–2019) influence on cinema history cannot be overstated. Working vigorously and spiritedly until her death at age 90 in 2019, Varda directed some two dozen features and almost as many short films, adapting her style to fit her ever-evolving curiosities and interests over her seven-decade career. For Part 3 of Enter the VardaVerse, we track Varda's filmmaking through the streets of Paris, where she lived on rue Daguerre for much of her life and hold a mirror to her contemporaries.
October 1st 2023– 2 pm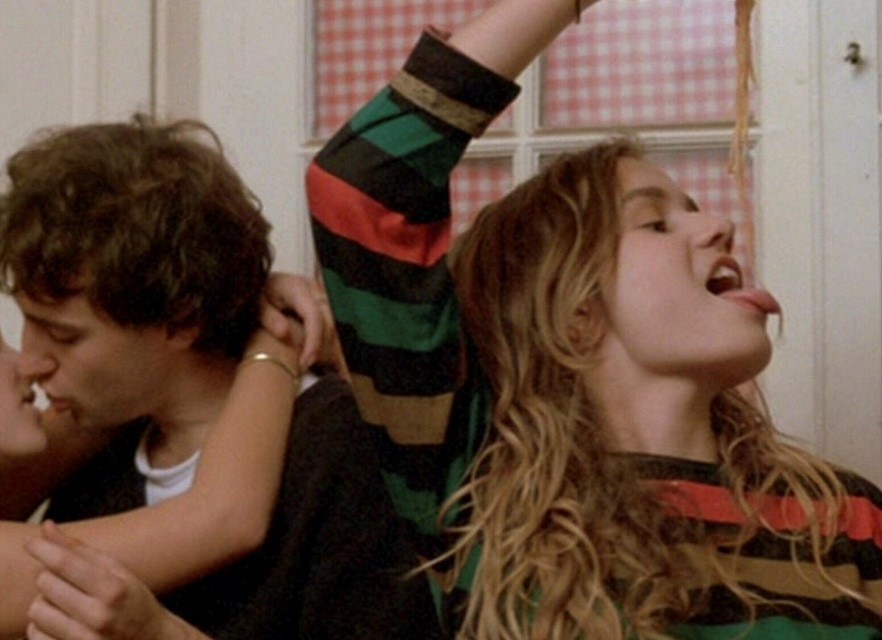 To our loves (À Nos Amours) │Suzanne is 15 and is having sex with many boys, just for fun, but did not manage to really love one of them. Her family does not understand her. The father does not like her behaviour. When he leaves home, the mother becomes a little bit neurotic. And Suzanne's brother Robert, begins to beat her as a punishment…
DIRECTED BY: Maurice Pialat. WRITTEN BY: Arlette Langmann, Maurice Pialat. WITH: Sandrine Bonnaire, Evelyne Ker, Maurice Pialat. 1983. 100 min. France. Color. French. Rated R. DCP.
For more information and to buy tickets, click here !
October 7 – 2 pm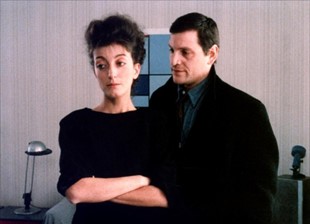 Full Moon in Paris (Les Nuits de la pleine lune) │ One of Éric Rohmer's most renowned films, "Full Moon in Paris" has been heralded as "a small masterpiece" and "the very best of Rohmer." Louise (Pascale Ogier), a young interior designer bored with her life in the sleepy suburbs, arranges to move back into her Paris apartment during the week. Balancing a steady boyfriend in the suburbs with a best friend, Octave (Fabrice Luchini), who makes plain his interest in her, and a bad boy musician who catches her eye at a party, eventually even the sophisticated and aloof Louise cannot untangle herself from the emotional realities of her various romantic encounters.
DIRECTED/WRITTEN BY: Eric Rohmer. WITH: Pascale Ogier, Tchéky Karyo, Fabrice Luchini. 1984. 101 min. France. Color. French. Rated R. DCP.
Preceded by
You've Got Beautiful Stairs, You Know (T'as de beaux escaliers, tu sais) │ "Come to the Cinémathèque. You won't be disappointed." Varda's tribute to celebrate the Cinémathèque française's 50th anniversary, narrated by Isabelle Adjani, is centered around its iconic stairs, as the title suggests, and contrasting them with a series of classic film images revolving around stairs. Three minutes are more than enough for Varda to deliver an homage while employing her magical cinematic language that embeds a playful and accessible gateway to the work.
DIRECTED BY: Agnès Varda. WITH: Isabelle Adjani. 1986. 3 min. France. Color. French. Digital.
For more information and to buy tickets, click here !
October 8 – 2 pm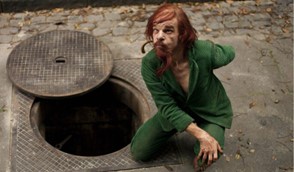 Holy Motors│Mr. Oscar is driven around the city of Paris by his chauffer, Céline, in a limousine that doubles as a dressing room, full of costumes and props for his acting gigs, aka "appointments." In a span of a day, Mr. Oscar transforms into nine diverse characters, performed in his elaborate disguises, constantly crossing over the blurred line between the worlds of reality and fantasy beaming through "the beauty of act."
DIRECTED/WRITTEN BY: Leos Carax. WITH: Denis Lavant, Édith Scob, Eva Mendes. 2012. 115 min. France/Germany/Belgium. Color. French. DCP. Courtesy of Shout! Factory and the American Genre Film Archive.
This film is preceded by Diary of a Pregnant Woman (L'opéra-mouffe)
For more information and to buy tickets, click here !
October 21 – 2 pm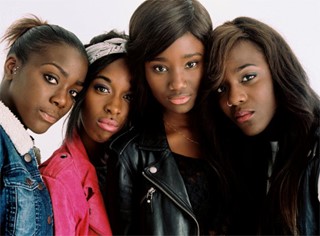 Girlhood (Bande de filles)│Oppressed by her family, uninspired school prospects, and the boys who rule her neighborhood, Marieme (Karidja Touré) starts a new life after meeting a group of free-spirited girls. She changes her name to Vic, updates her dress code, and quits school to be accepted in the gang, hoping that this will be a way to freedom. Set primarily in the Cité de la Noue housing project on the northeastern outskirts of Paris, the girls venture into the city center for shopping trips within the Forum des Halles, a shopping mall that provides the perfect setting for female teenage rebellion and freedom.
DIRECTED/WRITTEN BY: Céline Sciamma. WITH: Karidja Touré, Assa Sylla, Lindsay Karamoh, Mariétou Touré. 2014. 113 min. France. Color. French. DCP.
For more information and to buy tickets, click here !
October 22 – 2 pm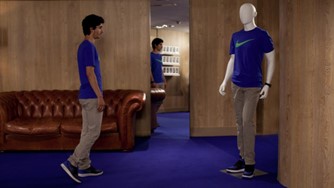 Nocturama │ There is no redemption in Bertrand Bonello's third feature, Nocturama, a thriller about a group of Parisian teenagers who roam around the streets of Paris, orchestrating a terrorist attack by planting bombs at multiple locations. On the night of the explosions, they gather in a department store hoping to escape the authorities. The hideout ironically becomes the teenagers' playground as they explore materialistic desire with merchandise. Bonello stays away from contextual explanation to the story and, in turn, creates an experience of unconventional cinematic engagement.
DIRECTED/WRITTEN BY: Betrand Bonello. WITH: Finnegan Oldfield, Vincent Rottiers, Hamza Meziani. CDP. France. 2015. 130 min. France. Color. French. DCP.
For more information and to buy tickets, click here !
Sign up to receive exclusive news and updates