Degas and the Laundress: Women, Work, and Impressionism in Late Nineteenth-Century Paris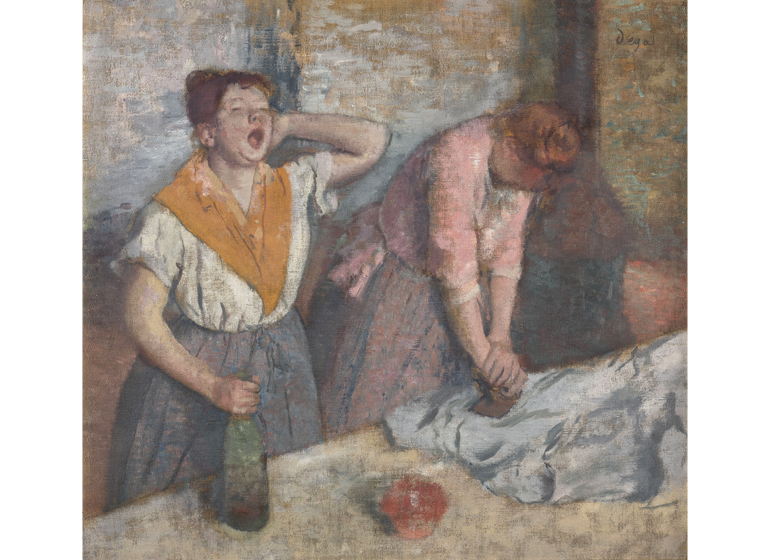 Cleveland Museum of Art
11150 East Boulevard
Cleveland, US 44106
October 18, 2023 - January 14, 2024
The Cleveland Museum of Art will present in fall of 2023 a retrospective exploring the representations of Parisian laundresses by Impressionist Edgar Degas.
These working class women were a visible presence in the city, washing and ironing in shops open to the street or carrying heavy baskets of clothing. They worked one of the most difficult and poorly paid jobs of the time, often forcing them to supplement their income with prostitution. Degas was fascinated by this industry throughout his artistic career, creating about 30 depictions of laundresses that are united for the first time in this collection. The artworks from this series—revolutionary in their emphasis on women's work, the strenuousness of such labor, and social class—were featured in Degas's earliest and most significant exhibitions, where they were praised by critics as epitomizing modernity.
Degas' works will be contextualized here with depictions of laundresses in various mediums, showing their cultural impact – paintings, drawings, prints, as well as ephemera such as posters, photographs, and books straight from the popular culture of the 1800s – from the artist's contemporaries as well as artists he influenced or was influenced by. Notable names include Gustave Caillebotte, Berthe Morisot, Pierre-Auguste Renoir, Henri de Toulouse-Lautrec, Honoré Daumier, and Pablo Picasso.
Sign up to receive exclusive news and updates