2022 Washington, DC International Film Festival's Selection of French & co-produced Movies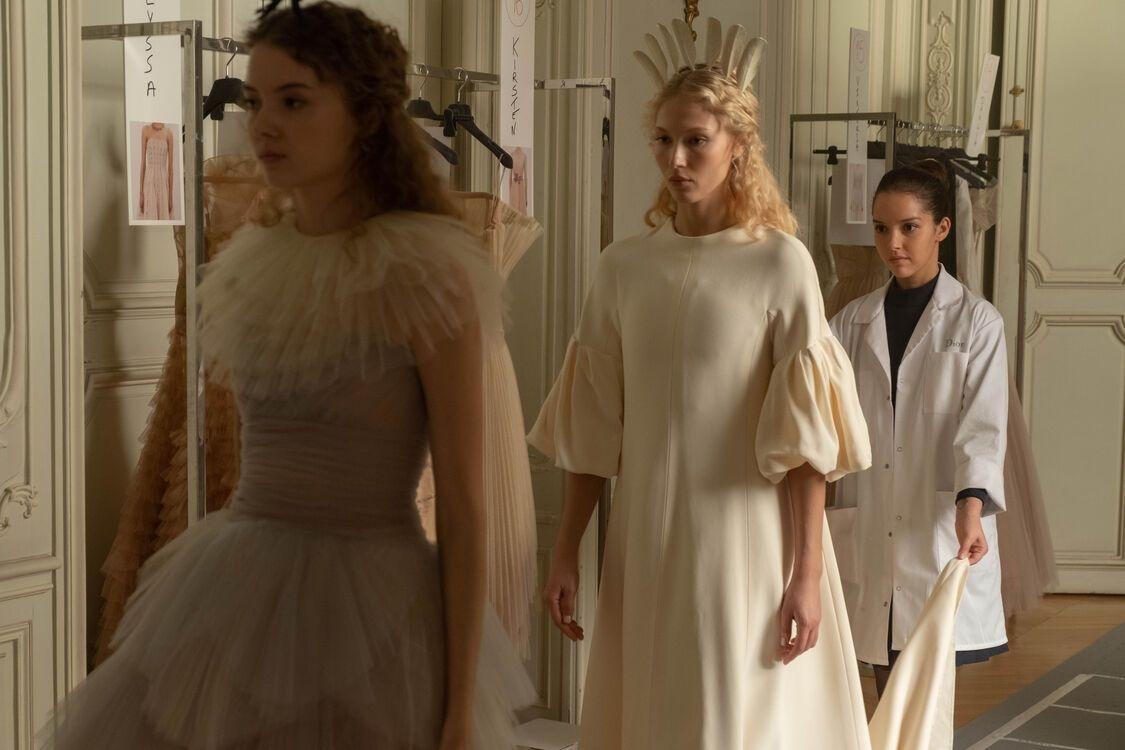 Various places
Landmark's E Street Cinema & La Maison Française
Washington, DC, US 20007
April 22, 2022 to May 1, 2022
The Filmfest DC hosts its annual film series with 65 films from over 35 countries in the span of eleven days, commencing April 22 and ending May 1 with a final screening at La Maison Française.
"FILMFEST DC IS BACK! Welcome to the Washington, DC International Film Festival. While everyone likes to go to the movies, recently it hasn't been easy. That's why after so many obstacles kept us at a distance, we are excited to finally open our doors to welcome you back to Washington's largest and longest running film festival. This year's festival will be hybrid with screenings in movie theaters and streaming online. We are joining our city, especially downtown, as it recovers from the pandemic and moves forward into better times. Filmfest DC hopes to help revive Washington's cultural vitality by bringing the best in new world cinema to residents and visitors. Premieres, comedies, thrillers, dramas, social justice documentaries, and new films by Washington filmmakers will transport you. We invite you to take your seats for eleven days of delight, enlightenment, and fun. Filmfest DC is back!"

Tony Gittens, Founder and Director

 
Discover below the French Selection of the FilmFest DC 2022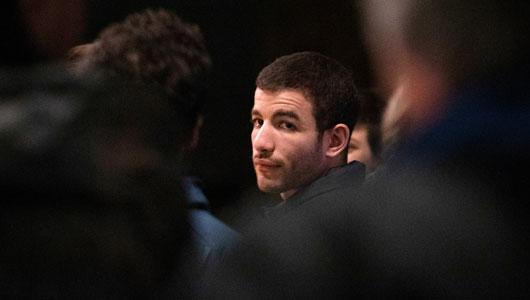 Monday, April 25 – Thursday, April 28
Arthur Rambo
Laurent Cantet – France – 86 mins
Karim D., a confident French author with a new book, is a rare Arab rising star in Paris's intellectual hothouse. When his teenage online identity as "Arthur Rambo," writer of scandalous tweets, is revealed, Karim learns that the Internet is forever. Inspired by a true story, this layered moral drama weighs the precarity of being both French and Arab, outsider and establishment, angry and acceptable in France today. 
In French with English subtitles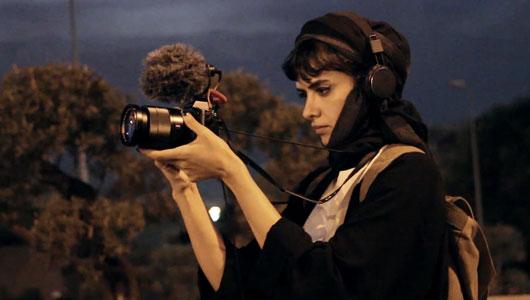 Monday, April 25 – Thursday, April 28
Beirut: Eye of the Storm
Mai Masri – Lebanon, France – 75 mins
What if they gave a revolution and Covid came? Shortly after the October 2019 demonstrations in Beirut aimed at toppling Lebanon's corrupt government, the streets that had exploded with chanting and hope (followed by tear gas and gunfire) were eerily quiet. The pandemic put optimism in lockdown, and the country's economy was in freefall. Four female journalist-artists reflect on that whiplash effect in this captivating documentary. They are Hanine, a winningly self-analytical reporter; Iraqi camerawoman Lujain, liberated from an oppressive upbringing only to be locked in again; and wildly creative sisters Michelle and Noel, YouTube stars of the resistance. While revolution may be fun for a day or three, in intimate conversations these women address the humiliation of living under corruption. They are among the lucky ones who can record, process, and make art from it, by way of changing it: "Whoever has a voice should make it heard."—Judy Bloch
In Arabic with English subtitles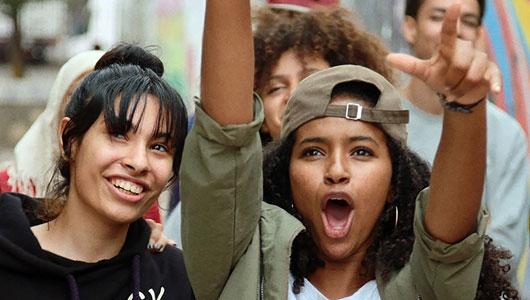 Monday, April 25 – Thursday, April 28
Casablanca Beats
Nabil Ayouch – Morocco, France – 101 mins
When first-time teacher Anas arrives at a Sidi Moumen district cultural center, his lecture on hip-hop's roots—from Tunisia to the United States to Morocco—falls on eager ears. Sidi Moumen is basically Casablanca's Bronx, and Anas's teenage students—scrappy or shy, opinionated or open—have all written their earnest raps before class even starts. But, as Anas claims, rap is born of humiliation, and his students and their lyrics will go through some changes before this high-spirited, street-music-infused film is over.
In Arabic with English subtitles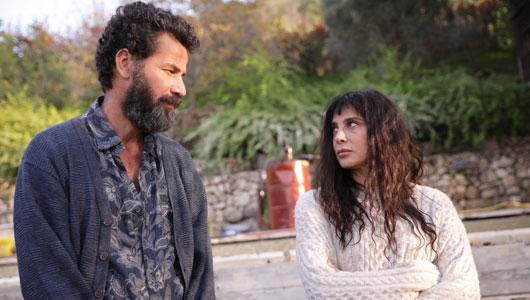 Sunday, April 24 – Friday, April 29
Costa Brava, Lebanon
Mounia Akl – Lebanon, France, Spain, Sweden, Denmark, Norway, Qatar – 107 mins
In the forested hills above Beirut, the Badri family escape the city's physical and mental toxins by living—quite well, it must be said—off the grid. Walid (Saleh Bakri) and Soraya (Nadine Labaki), a writer and singer respectively, traded their dreams of changing the world for this personal resistance. (Their youngest child, little Rim, still talks a good political line, though.) In this spirited film, Variety notes "Akl's perceptive writing of this family as a collection of singular individuals who just happen to be related to one another."
In Arabic with English subtitles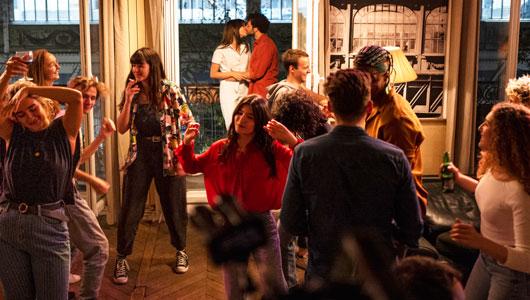 Sunday, May 1 – 3:00 pm & 7:30 pm at La Maison Française
CLOSING NIGHT
Fantasies
David Foenkinos, Stéphane Foenkinos – France – 102 mins
Crafted as an episodic, light-hearted look at people's often hidden desires, Fantasies plays out in six amusing chapters. The film offers revealing and clever takes, finding both the humor and humanity that goes on usually, but not always, behind closed doors. In the first episode, Louise (Suzanne Clément) tries to spice up her marriage by getting her husband, Vincent (Denis Podalydès, seen also in The World of Yesterday), into some frisky role-playing scenarios. Unfortunately, Vincent takes his parts as seriously as a method actor and, once in costume as a doctor or policeman, sticks a bit too closely to the petty details of the job. The glamorous Monica Bellucci and Carole Bouquet play a couple who can only find satisfaction in the oddest places. That their demand for ecstasy causes them to give death a helping hand is maybe not as extreme as it seems.
1st screening at 3:00 PM, followed by a reception
2nd screening at 7:30 PM, preceded by a reception at 6:30 PM
In French with English subtitles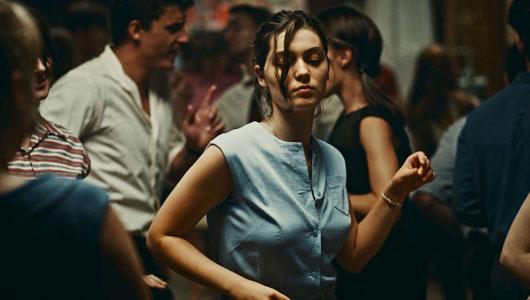 Sunday, April 24 – Saturday, April 30
Happening
Audrey Diwan – France – 100 mins
France, 1963: Abortion is illegal. The taboo is so complete that college girls live in fear of their punishable desires. Anne, a promising literature major, is somehow as fearless as she is smart, but when she finds herself pregnant, she is utterly alone against a conspiracy of silence. Anne's journey through a hostile medical establishment to the frightening alternatives is conveyed with depth—and always from her point of view—by director Audrey Diwan. Anamaria Vartolomei's Anne has a fierceness that may be private but isn't internalized: Her performance has intelligence to match her character's.
In French with English subtitles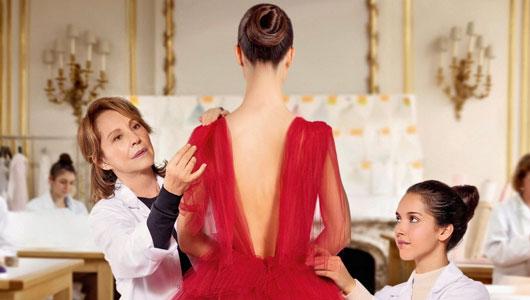 Friday, April 22 – Saturday, April 30
Haute Couture
Sylvie Ohayon – France – 100 mins
Nearly 50 years after her film debut in Truffaut's Day for Night, French icon Nathalie Baye plays Esther, head of the dressmaking studio at Christian Dior. After her purse is stolen, it's reluctantly returned by streetwise Jade (Lyna Khoudri) and an unlikely mentor-protégé relationship is born. This winning and winsome pairing is no formulaic Cinderella story: Esther and Jade have complicated lives of their own and matching bullheadedness and biases to overcome, and the high-end fashion milieu, in style capital Paris itself, is not an easy mistress to serve. But with its fascinatingly meticulous attention to stunningly detailed couture creation, writer-director Sylvie Ohayon's beguiling film turns us—and the initially resistant Jade—into converts.
In French with English subtitles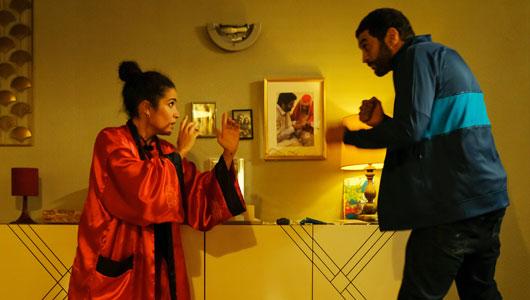 Saturday, April 23 – Saturday April 30
Kung Fu Zohra
Mabrouk el Mechri – France – 100 mins
A romantic chance meeting in a North African village grows into something quite different for Zohra (Sabrina Ouazani) and Omar (Ramzy Bedia) after a few years of marriage in the Paris suburbs. Now Zohra wears sunglasses to hide her bruises. But there is a child to consider, and Omar is the quintessential loving father/abusive husband. Taking a job at a gym, Zohra meets a Chinese kung fu master (Tien Shue) who has one word for her: "Kitchen." A stern if enigmatic teacher, he senses the stakes for Zohra. With her supple physical prowess and deep-throated laugh, Ouazani is as convincing a kung fu student as we could want to root for as she trains for what we know (from every kung fu film ever) is coming.
In French with English subtitles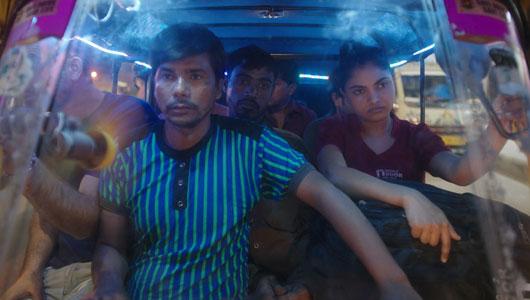 Monday, April 25 – Thursday, April 28
Once Upon a Time in Calcutta
Aditya Vikram Sengupta – India, France, Norway – 133 mins
Aditya Vikram Sengupta presents the irresolvable contradictions of modern life with clarity and invention, depicting a society in constant flux. The memory of Bengali poet, social reformer, and presiding artistic spirit Rabindranath Tagore looms over Sengupta's sprawling yet intimate drama of contemporary urban life, an intricately constructed mosaic of people dealing with loss, economic disparity, industrial growth, and questions of basic human morality. 
In Bengali and English with English subtitles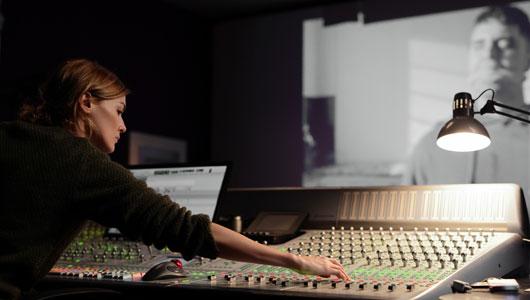 Friday, April 22 – Sunday, April 24
Out of Sync
Juanjo Giménez – Spain, Lithuania, France – 104 mins
As in the Oscar®-winning film Sound of Metal, Juanjo Giménez Peña's hypnotic Out of Sync gives viewers a disorienting sensation of what the screen characters are experiencing. And C. (Marta Nieto) is going through a lot. C. is a sound engineer who adds audio effects to films: shoes crunching on leaves, slaps to the head, etc. Her work includes making sure the sound is perfectly synced with the action, but her ears are deceiving her more and more in her daily life. Clapping her hands in front of her face yields a smack seconds later, and the disturbing effect is growing. Defiantly, C. shuns treatment and ignores the texts on her phone, which leads to problems at work. When C must return to her mother's house, difficulties ensue.
In Spanish with English subtitles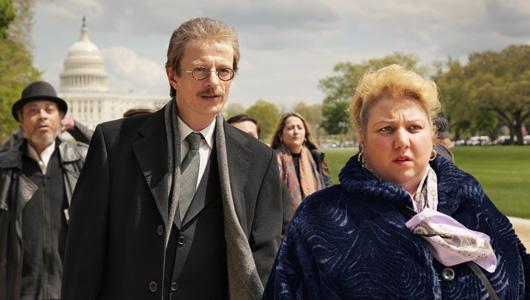 Saturday, April 23 – Sunday, April 24
Rabiye Kurnaz vs George W. Bush
Andreas Dresen – Germany, France – 119 mins
Middle-class Turkish-German housewife Rabiye (Meltem Kaptan) stresses when her son, Murat, is late for lunch. So imagine her fears when, from her Bremen kitchen, she learns that this young man waffling between identities has wandered to Pakistan and is caught up in the U.S.'s Al-Qaeda dragnet. Through cajoling and cooking, Rabiye engages a pro bono lawyer (Alexander Scheer) as dedicated to justice as she is to her luckless son. Andreas Dresen's film takes a quixotic approach to a dire true-life story, thanks to its batty but wily protagonist, Rabiye, played only sometimes against type by popular German comedian Kaptan.
In German, Turkish, and English with English subtitles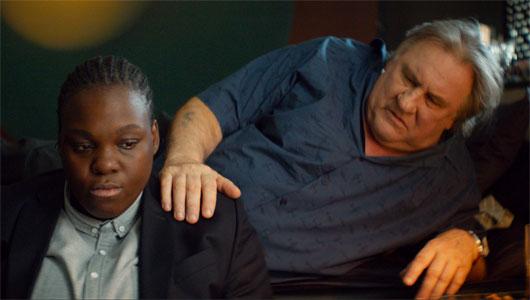 Friday, April 22 – Friday, April 29
Robust
Constance Meyer – France – 95 mins
In this comedy of opposites, Gérard Depardieu plays Georges, a once-famous actor long beyond his prime but still living a privileged lifestyle. Georges demands a security guard to run his life, which consists mostly of feeding his exotic fish, watching TV, and fighting on the phone with managers trying to get him work. When his regular guard goes on vacation, the replacement is a bright-eyed young woman, Aïssa (Déborah Lukumuena, the first black woman to ever win a French César Award), a semi-pro wrestler moonlighting for the security firm. Aïssa is just finding success in her field and cannot understand Georges' lackluster behavior. After he is finally cast in a period movie, Georges avoids fencing classes, meetings with the director, and even reading his script—although Aïssa manages to learn all his lines.
In French with English subtitles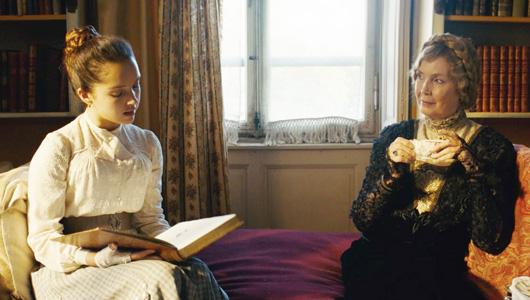 Saturday, April 23 – Friday, April 29 
Secret Name
Aurelia Georges – France – 112 mins
At the dawn of World War I, a young servant woman is literally tossed onto the street, punishment for resisting the predatory man of the house. Nélie (Lyna Khoudri) finds her way into the Red Cross, tending to soldiers on the front lines. As the medical unit's wagons travel through the woods, they come upon a lone woman, Rose (Maud Wyler). Rose's father has just died, but she has a letter of introduction to the wealthy widow of her late father's friend. When German shells leave Rose lifeless, Nélie steals her papers and fancy overcoat and makes her way to the French countryside and the regal estate of Lady Eléonore (Sabine Azéma).
In French with English subtitles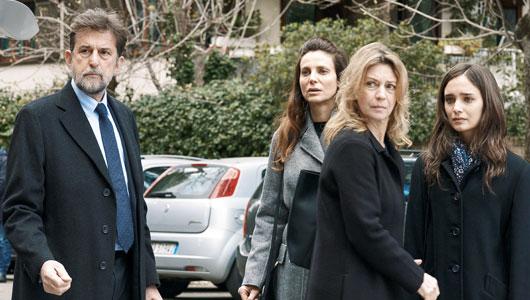 Sunday, April 24 – Saturday April 30
Three Floors
Nanni Moretti – Italy, France – 117 mins
A multi-tiered morality tale that poses complex questions, this latest work from Palme d'Or-winning director, writer, and actor Nanni Moretti is a network narrative in which every transgression holds the potential for transcendence. The ne'er-do-well son of two esteemed judges (Moretti and Margherita Buy), Andréa (Alessandro Sperduti) kills a pedestrian while swerving to avoid hitting Monica (Alba Rohrwacher), who is going into labor and is desperate for a ride to the hospital. Andréa winds up crashing his car into the living room of Lucio (Riccardo Scamarcio), who will soon face his own legal ordeal when his young daughter goes missing while being cared for by an elderly neighbor. Each of these characters inhabits the same Rome apartment complex.
In Italian with English subtitles
Co-presented with The Italian Cultural Institute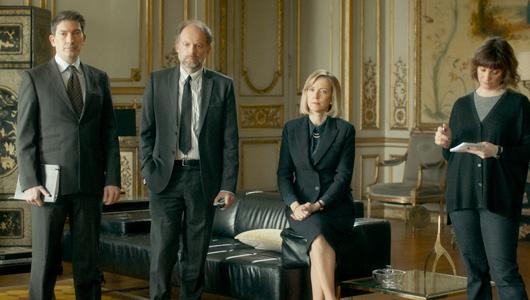 Friday, April 22 – Saturday, April 30
The World of Yesterday
Diastème – France – 89 mins
Part morality tale, part keen political thriller, and a vivid portrait of our current moment, The World of Yesterday is set in modern France yet the issues also reflect America's fractured politics. Léa Drucker plays the French president, who has decided to step down and has thrown her support to a successor, but a potential scandal could toss the upcoming election to a right-wing demagogue (Thierry Godard). "If France falls, so does Europe," warns the president's canny adviser, the Secretary-General (Denis Podalydès, in an impressive departure from his comic take in Fantasies). With only 3 days to act, the apparent only course of action is unthinkable. Or is it? And the president has another secret weighing her down.
In French with English subtitles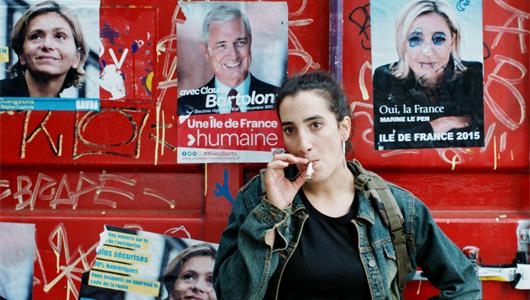 Monday, April 25 – Thursday, April 28
You Resemble Me
Dina Amer – France, Egypt, USA – 91 mins
Moroccan-French sisters Hasna and Mariam are sent to different foster homes. When Hasna (Lorenza Grimaudo) runs away, she becomes a child of the streets and then later a street-smart young woman (Mouna Soualem). Ever in search of a family, Hasna is fatally pulled in by a jihadist cousin's promises. Hasna Aït Boulahcen was believed to be Europe's first female suicide bomber in the Paris attacks of November 2015. Journalist-turned-director Dina Amer, convinced that Hasna had to be more than a footnote to the Paris attacks, corrects the record with this compelling narrative executive produced by Spike Lee and Spike Jonze.
In French and Arabic with English subtitles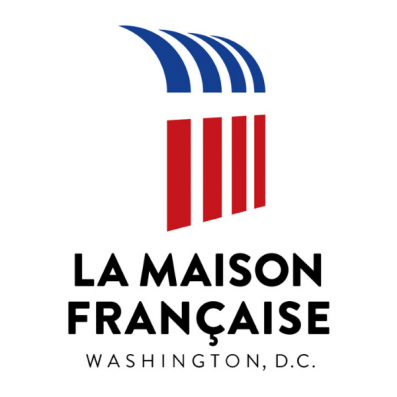 Unique among French diplomatic missions, La Maison Française at the Embassy of France in Washington, D.C., offers an environment that encourages friendly relations between states, promotes outreach and cultural events, and serves as a center for professional and educational activities.
Sign up to receive exclusive news and updates