City/Cité – Where the Rivers Meet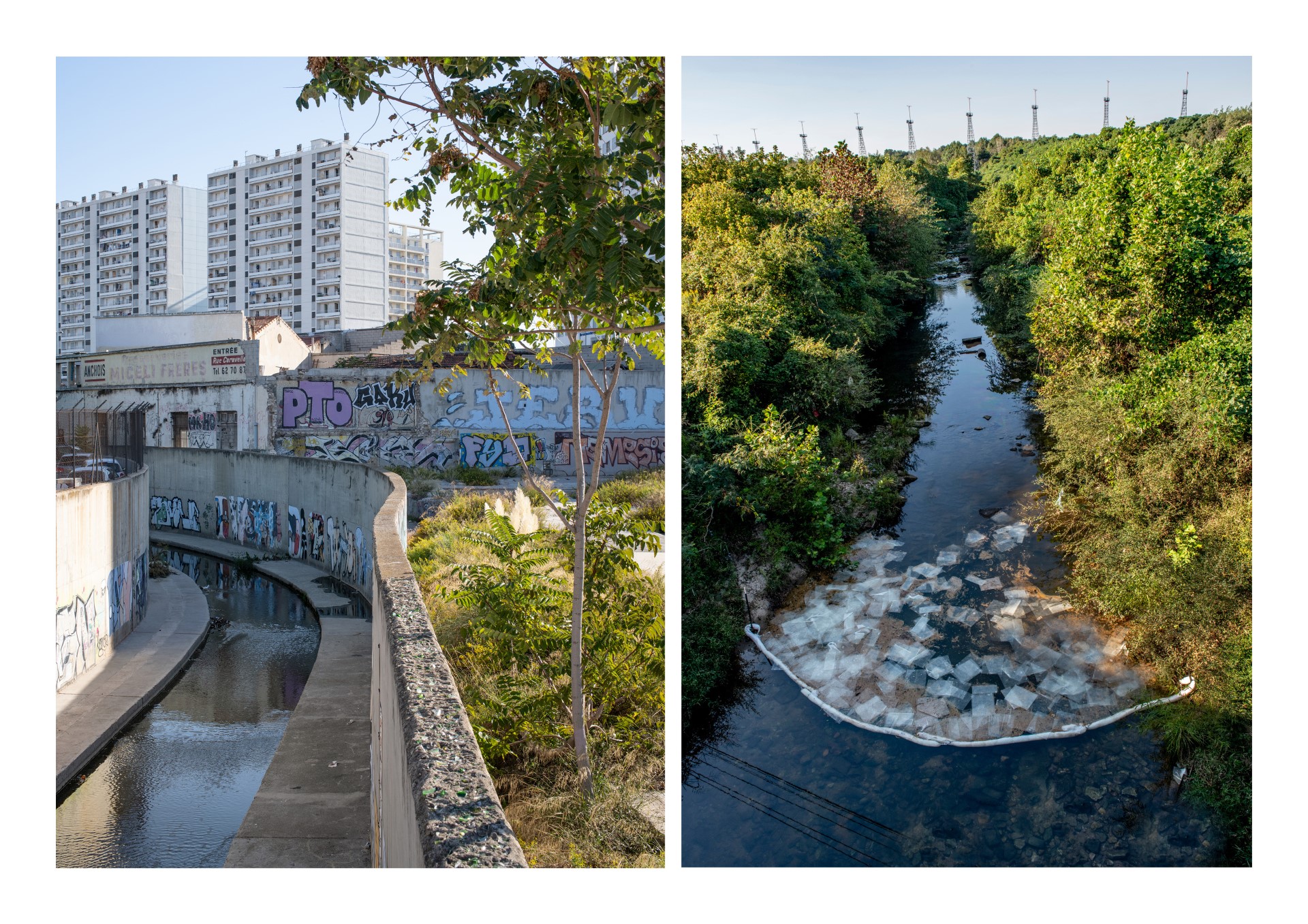 Atlanta Design Festival, DesignStation, Tower 1, Fourth Ward Offices Atlanta
405 N Angier Ave NE
Atlanta, GA, 30308
October 14 - October 22, 2023
Where the Rivers Meet is an exhibition of photographic works by Virginie Drujon-Kippelen (Atlanta) and Geoffroy Mathieu (Marseille), which explores the territory of flowing water in Atlanta and Marseille. The exhibition is accompanied by stories of how local communities have worked to rehabilitate these waterways, also demonstrating how these images reinforce local action.
View the Where the Rivers Meet exhibition leaflet which explains the exhibition in more detail.
Free and open to the public. On exhibition from October 14-22. Join us for the opening on October 14 at 6pm!
Full exhibition schedule:
Sat, Oct 14 | 6-10pm
Sun, Oct 15 | 6-10pm
Mon, Oct 16 – Fri, Oct 20 | 3-8pm
Sat, Oct 21 | 10am – 4pm
Sun, Oct 22 | 10am – 4pm
Where the Rivers Meet is presented by Villa Albertine and the Franco-German Cultural Center of Atlanta, as part of City/Cité – Towards Earthly Cities, the Atlanta Design Festival and France-Atlanta.
---
Virginie Drujon-Kippelen is a French-American photographer whose work explores the poetics and politics of nature. She holds an M.A in journalism from the University of Arizona. Early in her career, she has worked as a photojournalist, freelancing for major press agencies. In 2016, she had her "climate" epiphany moment after climbing Mont Blanc in the French Alps and witnessing the tragic retreat of Mer de Glace, the largest glacier in France. Moved by this experience, she decided to refocus her work on issues of ecology. She received a fellowship from the Blue Earth Alliance in 2021 to continue working on her latest project, Lost in Sight: In search of the Flint's Headwaters. Her work has been featured in national and international publications. She has had several solo shows in her current home of Atlanta, Georgia.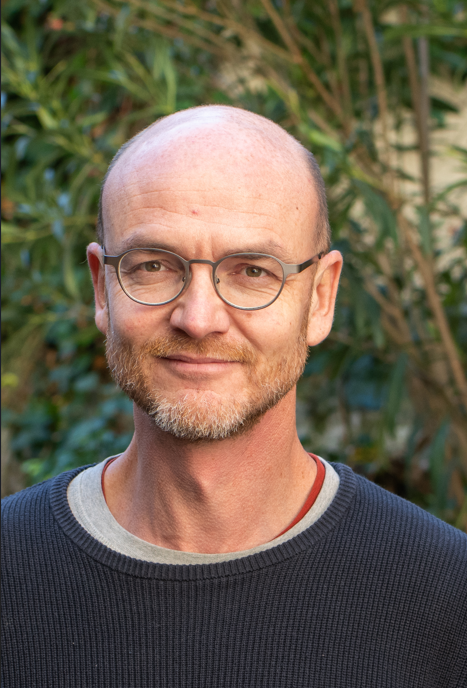 Geoffroy Mathieu is a photographer and graduate of the École Nationale Supérieure de la Photographie d'Arles. His photographic work focuses on contemporary ecological and political issues, and how they are reflected in the landscape. Following a series of different routes, he documents territories, city-nature friction, and poetic resistance in the way places are used. He has devoted several works to changing landscapes through photographic landscape observatories for the Parc Naturel Régional des Monts d'Ardèche (exhibited in 2012 at the Rencontres d'Arles), the PNR du Verdon and the Communauté de communes de la Vallée de l'Hérault (Grand Site de France). He collaborated with Baptiste Lanaspèze on the book Marseille, ville sauvage, essai d'écologie urbaine (Actes Sud) [lit. Marseille, wild city, essay on urban ecology]. In 2013, as part of Marseille Provence 2013, he and Bertrand Stofleth set up Paysage Usagés, a photographic observatory of the landscape from the metropolitan trail GR2013, thanks to a public commission for photographs from the CNAP. This series is part of the France Territoire Liquide mission, which has been exhibited at the Tri-Postal (Lille), at the FRAC PACA (Marseille), at the Mucem (Marseille) and finally at the BNF (Paris) in the Paysages Français exhibition.
---
About City/Cité – Towards Earthly Cities – Atlanta, Oct 11-22, 2023
City/Cité – Towards Earthly Cities (Atlanta, Oct 11-22, 2023) is a program inviting professionals from Atlanta and Marseille and the public to learn together about urban ecology and the future of our cities. Associate curator: Alexandre Field (Marseille).
City/Cité – Towards Earthly Cities is presented by Villa Albertine, in partnership with the Atlanta Design Festival 2023, France-Atlanta, the College of Design at Georgia Tech, the College of Environment + Design at University of Georgia, the Franco-German Cultural Center of Atlanta (Goethe Zentrum Atlanta + Alliance française d'Atlanta), Le Bureau des Guides, the Metropolitan Trails Agency, L'Ecole Nationale d'Architecture de Marseille, Friche la Belle de Mai, Finding the Flint and the Atlanta Creek League.    
Made possible with the support of the Judy and Peter Blum Kovler Foundation, the Institut français, Georgia Institute of Technology, the Ministry for Europe and Foreign Affairs (France), Métropole Aix-Marseille-Provence, the Ministry for Culture (France), Air France, Gene Kansas and Hyatt Centric Buckhead Atlanta.  
Sign up to receive exclusive news and updates