Chloe Bensahel: Weaving Material Stories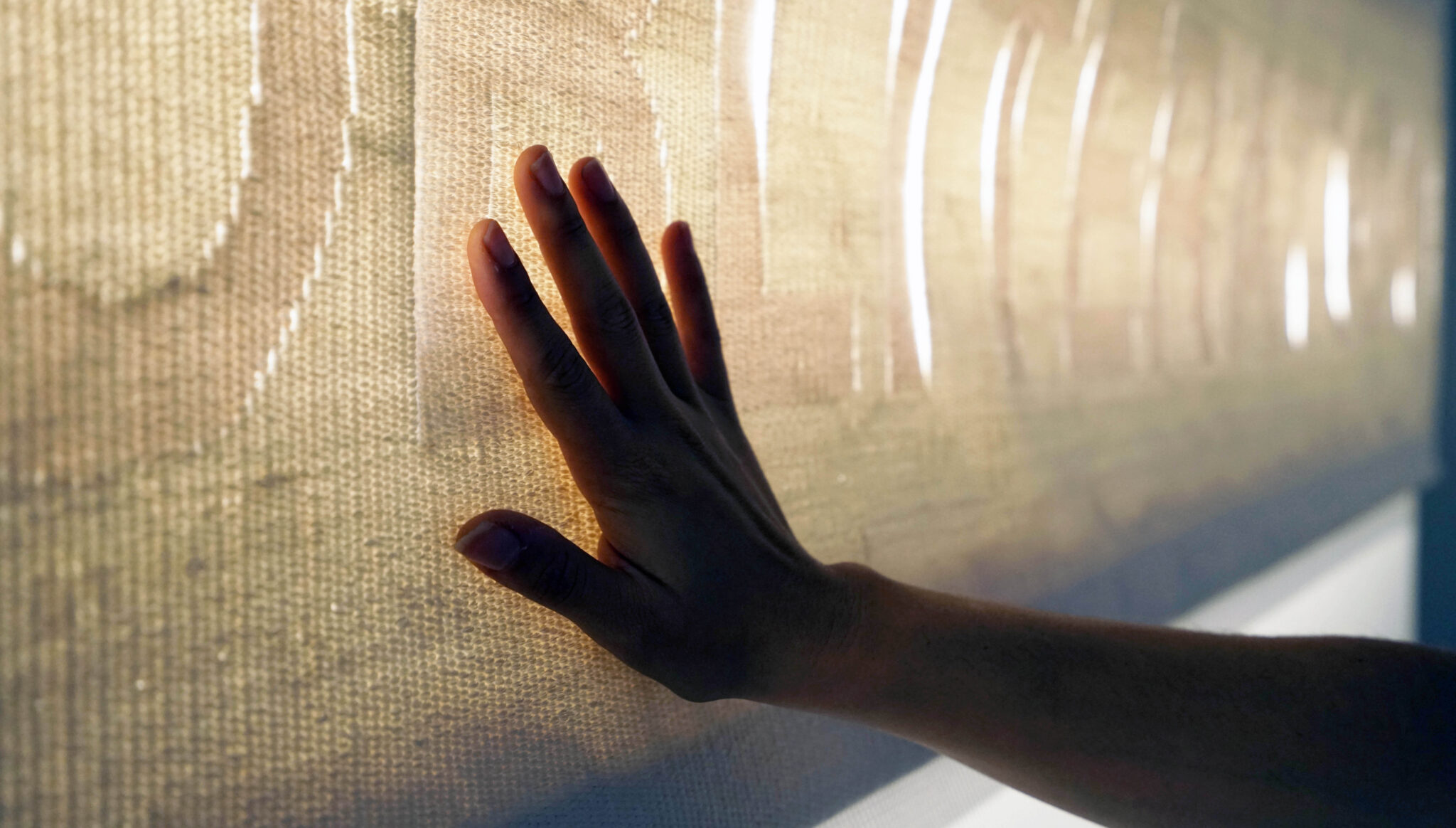 Cooper Hewitt, Smithsonian Design Museum
2 East 91st Street
New York, 10128
November 9, 2023
In celebration of the experimental weavings of Dorothy Liebes, currently on view in A Dark, A Light, A Bright: The Designs of Dorothy Liebes, Cooper Hewitt will host contemporary textile designer and weaver Chloe Bensahel, who is also renowned for her innovative use of materials and technology.  
Artist and weaver Bensahel will be in conversation with Elissa Auther, Deputy Director of Curatorial Affairs and William and Mildred Lasdon Chief Curator at the Museum of Arts and Design (MAD). Bensahel and Auther will discuss her multidimensional and pathbreaking artistic practice; her integration of advanced technologies into her weaving; and how she has positioned textile as a form of narrative across her career. 
About the program
Program Length: 90 minutes
Interactivity Level: Low to medium
Intended Audience: 

People curious about design, 

textile

 design, interior design, 

weaving

, 

craft and 

technology, and

 

the narrative power of textiles

.

Museum admission is not included in ticket price.
Speakers
Chloe Bensahel 
Rooted in textiles, performance, and installation, Bensahel is a Franco-American artist who addresses the relationship between narrative and material, text and textile. Inspired by her family history of migration, Bensahel considers material as a container of information, carrying language, stories, and belief systems. Recent works have begun implementing conductive thread technologies to create textiles that react to touch and gesture, so that materials can "speak" their own stories with tools like sound and light. She was awarded a 2019 Google Jacquard residency at Google Arts and Culture, and exhibited at the Manufacture des Gobelins in Paris, the Australian Tapestry Workshop in Melbourne, and the French Embassy in Washington, D.C. In 2022 she was a Smithsonian Artist Research Fellow at Cooper Hewitt and the National Museum of American History to research parallels between metallic lace and magnetic core memory, a 1960s technology hand-woven by women. She will also be a visiting artist in residency at MIT's Media Lab in 2024. 
Elissa Auther 
Elissa Auther is the Deputy Director of Curatorial Affairs and William and Mildred Lasdon Chief Curator at the Museum of Arts and Design (MAD). She provides the strategic direction and creative oversight for exhibitions, acquisitions of works of art for the Museum's collection, publications, and exhibition-related public programming. Auther has published widely on a diverse set of topics, including the history of modernism and its relationship to craft and the decorative, the material culture of the American counterculture, and feminist art. Her book, String, Felt, Thread: The Hierarchy of Art and Craft in American Art (University of Minnesota Press), focuses on the broad utilization of fiber in art of the 1960s and 1970s and the changing hierarchical relationship between art and craft expressed by the medium's new visibility. Her most recent exhibition for MAD, Queer Maximalism x Machine Dazzle, was a solo show of the genre-defying artist and costume designer, Matthew Flower (aka Machine Dazzle), the theatrical genius behind today's top cabaret, drag, and performance stars.    
Sign up to receive exclusive news and updates